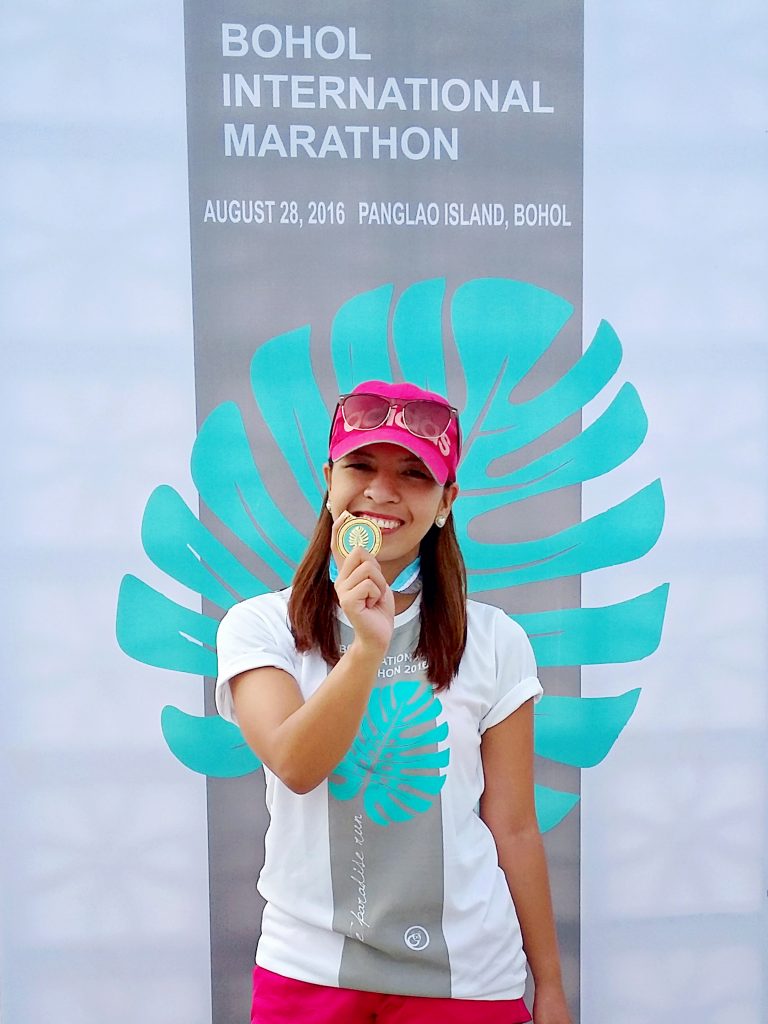 Bohol International Marathon 2016 : Paradise Run
2 weeks ago, I traveled to Bohol and joined the 21K category of the Bohol International Marathon where I really had a blast! Combining two of my favorite things – running and traveling – is really exhilarating.
So if you're thinking of doing an out-of-town run as well, here are 5 reasons why you should consider BIM as your next "race-cation"/destination marathon:
1. It's very well-organized.
The organizers of the Bohol International Marathon definitely did a great job in managing this event. Everything went smoothly from the registration process, to race kit claiming, and to the event day itself.
They even made it more convenient by partnering with different hotels and resorts to give special discounts and services for participants coming from different parts of the country and of the world.
More importantly, they made sure that the participants ran safely and secured by deploying numerous race marshals, water station personnel, radio communication volunteers, roving ambulance, medic stations, and hundreds of policemen.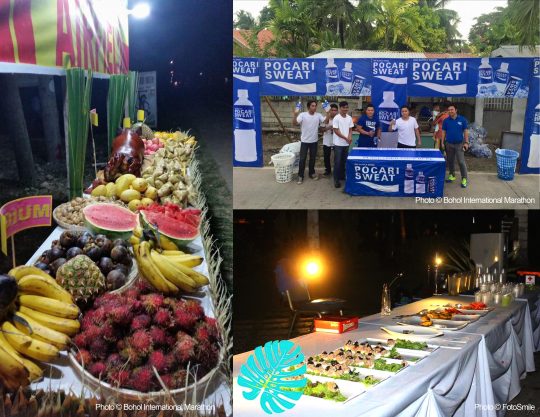 2. Plenty of food and water stops
The organizers made us feel so spoiled with all the food and drinks! It was nearly close to impossible to get dehydrated during the race as they set up 15 water stations and 3 Pocari Sweat stations along the race route. But more than that, they also arranged food stops where runners delighted themselves with buffet of fruits, cookies, canapes, chocolates, and LECHON!!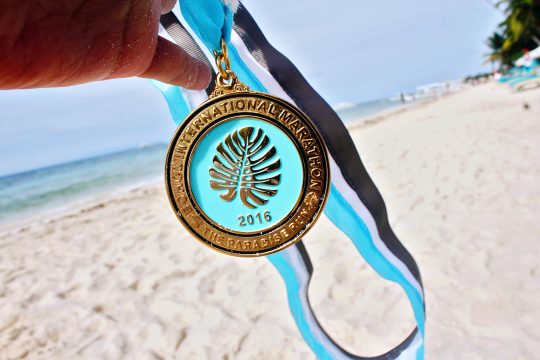 I don't know about the guys, but I'm pretty sure girls loved the Tiffany-ish design of this medal. :)
3. Beautifully designed shirts and medal
As a designer and a runner, the first thing I notice in a race is it's brand design – particularly the design of the event shirt and medal. I think BIM 2016's design is very clean and cohesive, and really gives you an impression of a great and well-organized event.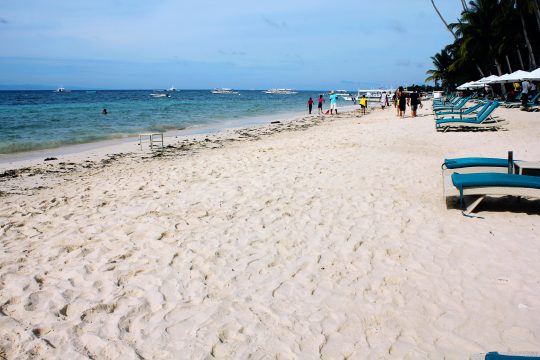 4. You get to relax on the beach after the race!
What better way to recover and celebrate your accomplishment than swimming and relaxing on the beach right after crossing the finish line? The pristine waters, palm tress, tropical breeze, and white polvoron-like sand of Panglao Island are more than reason enough to satisfy one's exhausted legs and pounding runner's heart.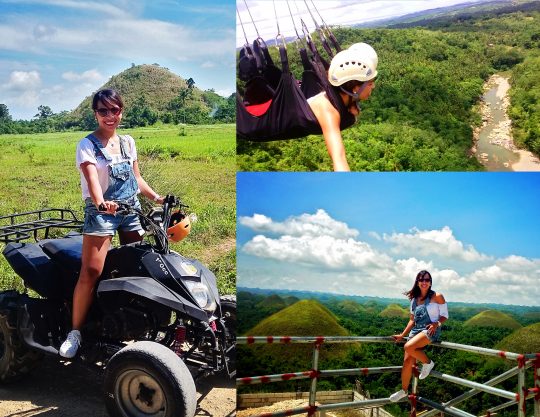 5. You'll get to enjoy something completely different from running.
Bohol is indeed a paradise. Aside from the cute bug-eyed Tarsiers and the majestic Chocolate Hills which the province is famous for, Bohol also offers superb diving spots and world-class beaches where you can chill before and/or after the race.
But if you're the adventurous type, don't fret, because Bohol does not come short when it comes to heart-pumping activities. You can visit Chocolate Hills in an exciting way by riding an ATV, buggy car, or bike zipline. Or you may visit E.A.T Danao and try their various activities – cable car, rappelling, spelunking, root climbing, kayaking, and of course, "The Plunge"
"The Plunge" is a canyon swing adventure attraction that calls for you to free fall for about 50 meters from the top of the 200-meter high cliff before being launched into a pendulum swing. Now, doesn't that sound exciting?
Bohol International Marathon is definitely a race that is worth training and traveling for. And if I have already convinced you to join this race next year, then mark your calendars as BIM 2017 is already set to happen on August 27, 2017 in Tagbilaran City! See you guys there!