James Reid for Century Tuna
James Reid, one of the hottest young actors today has just been recently announced to be the newest endorser of Century Tuna with their new campaign, "Body Reinvented with Proper Diet and Exercise."
#NoBodyButJames #BodyoftheCentury
During Century Tuna's media launch at Makati Shangri-la, Century  Tuna's General Manager, Greg Banzon, shared the right Fitness Equation that could help us achieve our fitness goals through the help of Cenutry Tuna.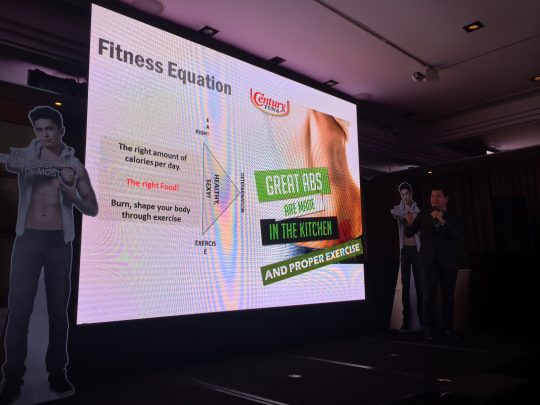 Century Tuna's General Manager, Greg Banzon, as he shares the Fitness Equation,
The fitness equation is simple, eat the right amount of calories per day, just make sure it is "the right food" and continue to burn, shape your body through exercise.
He couldn't be happier for having James in their roster of celebrity endorsers. From the beginning, they already saw a champion in him. "It speaks of transformation, the relentless desire to improve oneself. It's a winning formula that brings many positive lessons for everyone: perseverance, keeping the faith, while staying humble and true to yourself—qualities that make James a true role model."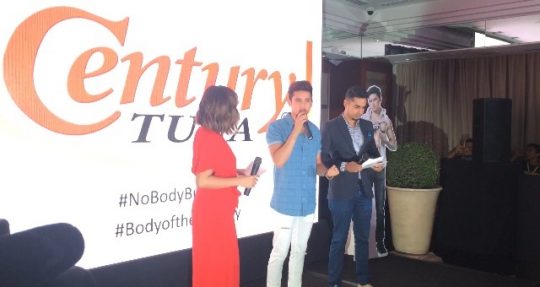 James Reid with media launch hosts, Joyce Pring and Sam YG as he shares how he maintains his physique
When we had a chance to ask him about his regimen, he reiterated that he tries to avoid a fixed workout routine, because the body can easily adapt to a routine workout, he suggests to experiment and and perform more dynamic routines and avoid repeating the same exercise over and over again, because it's not going to be effective.
Despite of James Reid's busy schedule, we cannot deny the fact that his discipline and determination truly made him conquer the challenging world of show business.
I'm sure most of us consider him as our #fitspiration.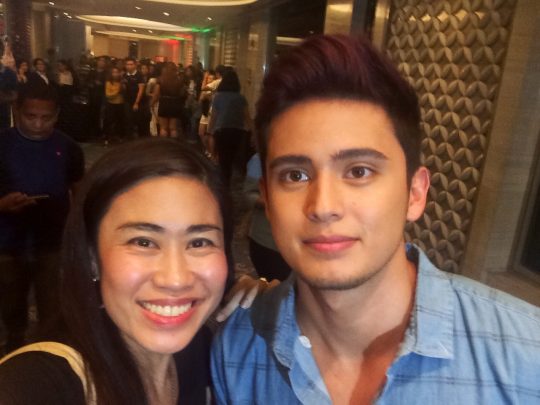 Here is my unexpected opportunity for a selfie with James as he heads back to his holding room after the launch.