[ad#square-middle]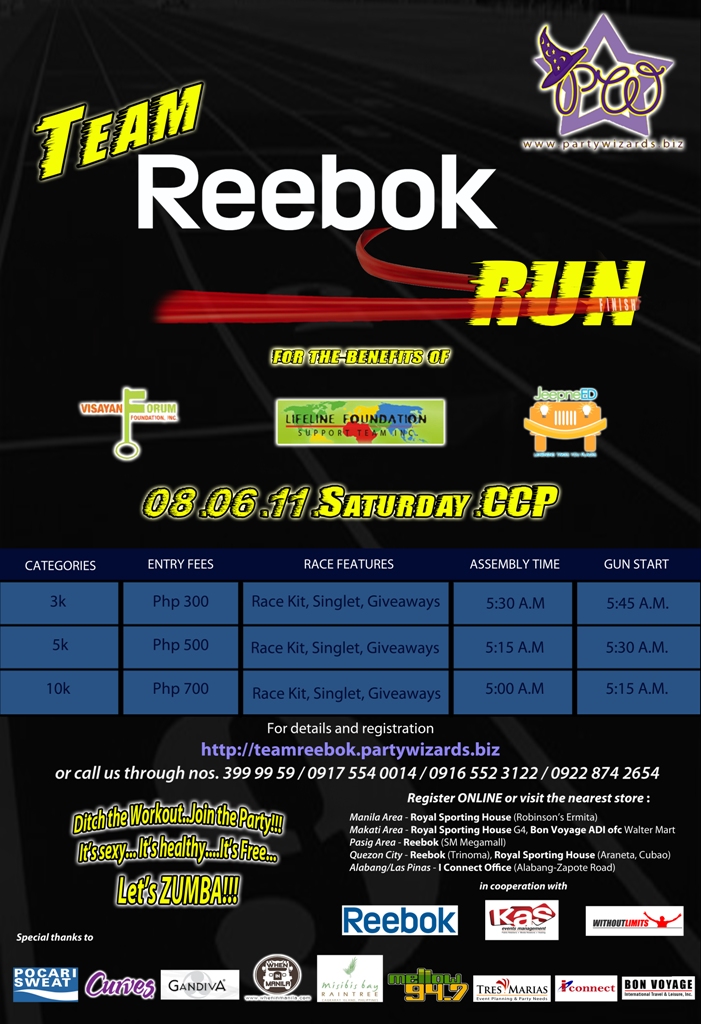 Congratulations to all who participated in the Team Reebok Zigtech Run that happened last August 6, 2011. Here are the race results for your reference.
Team Reebok Zigtech Run Results:
[download id="523″]
[download id="524″]
[download id="525″]
Please feel free to share your comments and feedback about the event here!
Join the Community! Sign up at the Forums!