[ad#square-middle]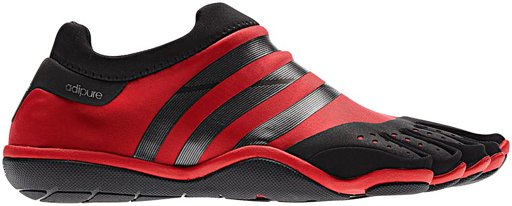 It seems like adidas is also entering the barefoot bandwagon, adidas has just introduced the its first "barefoot" training shoe dubbed the Adipure Trainer, which will hit the U.S. by November 2011, expected to be priced at $90.
Seems like all major brands now have their own version of a barefoot shoe, will this be the new trend in running?
Just a quick survey, do you own a barefoot shoe already!? Which brand?