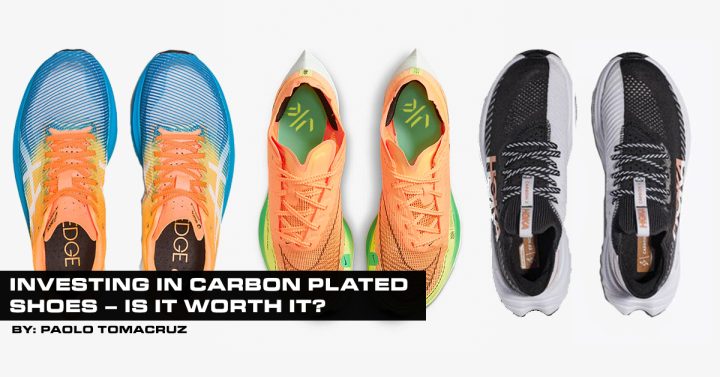 As runners, we should all understand that the most important investment we can make is in the shoes we run in. After all, our feet and legs are everything when it comes to running. Cut yourself short in the shoes you wear and you might just be risking an injury which would set you in the sidelines.
There's an abundance of running shoes you can choose from, but for this article we wanted to focus on the newest type in the market, the carbon plated shoes or what others call the super shoes.
Head over to the starting line of any race and you will see runners in the latest advances in running shoe technology on their feet. These carbon plated shoes have gained immense popularity in recent memory, so let's find out if they're actually worth investing in.
WHAT ARE CARBON PLATED SHOES?
Carbon shoes are everywhere now. Every running shoe brand has their version and every serious runner has their own pair. This type of shoe is designed to give runners an extra edge on race day.
These shoes are designed have a carbon fiber plate that's placed in the midsole which helps runners run faster by improving energy return and delaying fatigue. Most carbon plated shoes also comes with responsive foams along with lightweight uppers designed to provide as much comfort as possible with minimal weight.
Back then, runners would determine a shoe for race day based on its weight. They would typically choose the lightest pair. But now in the era of super shoes, weight is not everything. Although you don't want to be too heavy, there's definitely an advantage of having more material which you can compress and load up to give you that energy return.
WHAT ARE THE BENEFITS?
The benefits of carbon plated shoes come from more than just the plate itself. It all comes down to the interaction of the foam, geometry of the shoe, and the plate, rather than just the plate alone.
The stiff carbon plate inserted in the midsole helps the responsive foams compress and expand faster which returns more energy to the runner. Reduced flexion in the ankle joints also allows the runner to propel herself forward with less effort. To increase momentum, the curved plates lift the runner's heel faster.
Running economy is also improved with more ankle stability in the shoe along with reduced post workout soreness which can help increase the volume and intensity of training over time.
WHEN DID IT START?
Carbon plated running shoes were first developed by Nike with the release of the Vaporfly 4% back in 2017. Nike has always been a brand at the forefront of innovation. They inserted a carbon plate into the sole then claimed that runners would use 4% less energy (which has been confirmed through various tests). This has allowed runners to go faster or maintain the same speed at a longer distance.
2019 was the year other brands also started creating their own carbon plated running shoes when Eliud Kipchoge broke the two hour marathon barrier in Vienna wearing the Nike Alphafly. Since then almost all major running shoe brands have their own version of a carbon plated running shoe.
CAVEATS TO CARBON PLATED SHOES
One of the caveats for carbon plated running shoes is the short lifespan of the shoe. Unlike your standard daily trainers, carbon plated shoes will usually only get to 150 to 180 miles (240 to 290 kilometers) before they wear out. Not all models are allowed at every race as well.
The most noticeable improvements will also only come at higher speeds, so these shoes wouldn't be a great choice for someone running at a slow pace. The full benefits can only really be experienced by faster runners.
It's also important to note that carbon plates are rigid materials. This means that the shoe doesn't bend as much so you have an increased chance of injury if you have a weak foot, ankle, and calf.
WHAT IS THE USUAL PRICE RANGE?
Due to the advance technology, the usual price of carbon plated running shoes are at $200 with the best ones approaching the $300 mark. This would be around PHP10,000 to PHP15,000.
SHOULD YOU INVEST IN THIS TYPE OF SHOE?
Just because you see the best runners and world record breakers wearing carbon plated running shoes, does that mean you need to as well? Given the hefty price for a pair, will it be worth it?
At the end of the day, it all really boils down to what you're planning to do in them. If your running routine only involves short distance easy runs or 30 minute runs everyday, then maybe you shouldn't be in the market for carbon plated running shoes, especially given the price.
However, if you're someone who plans to join several races, compete against the best athletes, and you have the budget to invest in these shoes, then at this level of running you should definitely consider carbon plated running shoes.
CARBON PLATED SHOES OF MAJOR RUNNING BRANDS
Below are the carbon plated running shoes of the major running brands along with the price ranges here in the Philippines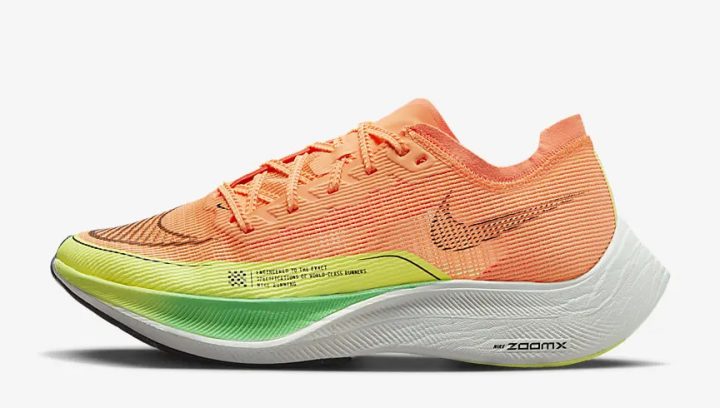 NIKE
Nike Zoom Alphafly – PHP 11,600 – PHP 15,000
Nike ZoomX Vaporfly – PHP 8,800 – PHP 10,995
ADIDAS
Adidas Adizero Adios Pro 3 – PHP 12,000
Adidas Takumi Sen 8 – PHP 6,300 – PHP 9,000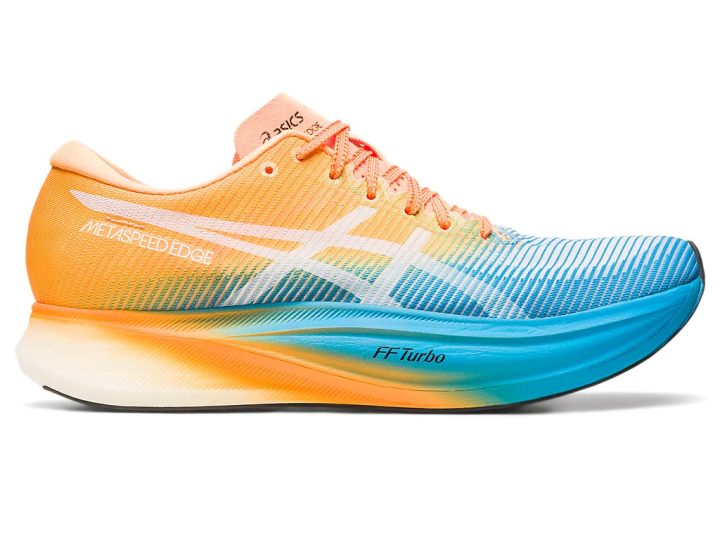 ASICS
ASICS MetaSpeed Sky+ – PHP 14,000
ASICS MetaSpeed Edge+ – PHP 14,000
ASICS Magic Speed 2 – PHP 8,250
BROOKS
Brooks Hyperion Elite 3 – PHP 11,000 – PHP 13,795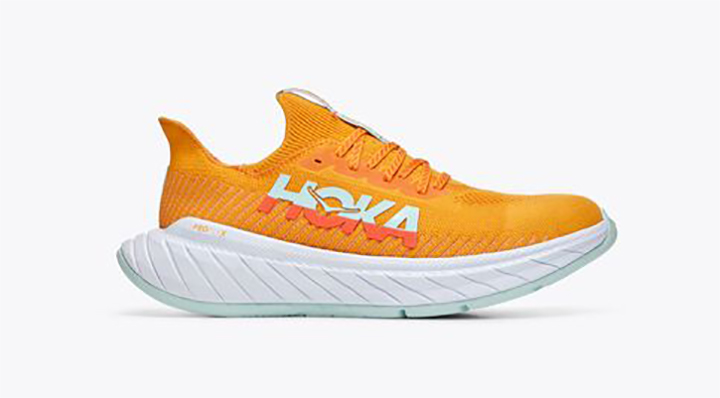 HOKA
Hoka One One Bondi X – PHP 11,825
Hoka One One Rocket X – PHP 8,700
Hoka Carbon X3 – PHP 10,000
NEW BALANCE
New Balance FuelCell RC Elite 2 – PHP 12,000
New Balance SuperComp Pacer – PHP 7,000 – PHP 8,250
New Balance SuperComp Trainer – PHP 10,000
SAUCONY
Saucony Endorphin Pro 3 – PHP 12,295
Saucony Endorphin Speed 3 – PHP 7,000 – PHP 8,795
PUMA
Puma Deviate Nitro Elite – PHP 5,880 – PHP 8,400
Puma Fast-R Nitro Elite – PHP 13,750
REEBOK
Reebok Floatride Energy X – PHP 8,595