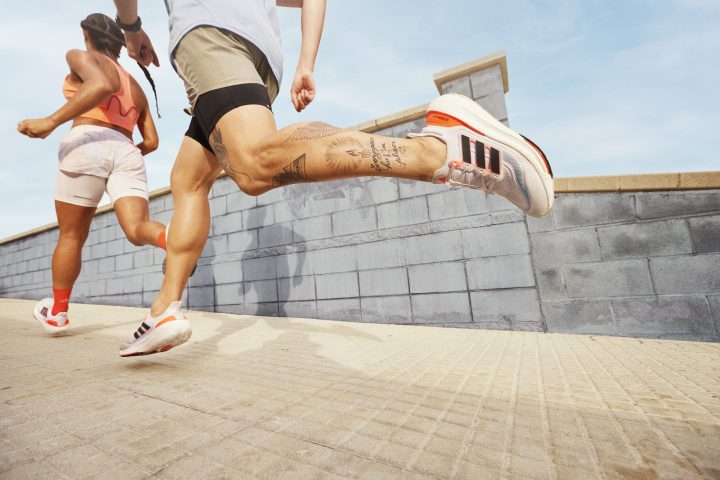 When it comes to workouts, nothing is as simple yet complex as running.
Simple in that: You dress up, lace up, and go. Yet, complex in the way that even a single tiny thing – like, oftentimes, the shoes you choose – can affect your performance. Hence, you nitpick the silhouette (you hope it's responsive enough); you assess – with particular attention – the upper (if it's breathable and fits like a glove); and the weight? Light as a feather.
Personally, if it is all that and comes in a stylish colorway, then that's it. You've gone down on one knee and won my heart. And the Ultraboost Light did exactly that.
Worth the weight
Shoe innovations happen in increments and build on top of others in a considerable amount of time.
Any runner in the past decade knows that the BOOST technology came in offering a level of comfort for runners that is hard to match. It was well-cushioned, provided ample energy return, and the near-standard mesh upper are glorious for long, comfortable rides. But when it first broke ground, it wasn't a perfect kind of technology.
Its Achilles heel, ironically enough, was that they weighed you down. True enough, comfort does come with a cost and the BOOST technology paid in weight.
But, after a decade, the Light BOOST – the revolutionary technology at the core of adidas' new shoe – came breaking those chains. Being 30% (292 grams versus the 333 grams of the Ultraboost '22) lighter than the original BOOST material and lighter on the price.
Running in a pair of these during their launch event held Tuesday, March 21, felt like I was running in my socks. From the get-go, it delivered on its promise:
"Retain the existing benefits of running in an Ultraboost, but with the bonus of a lighter silhouette," as Footwear Product Marketing Category Director Simon Lockett puts it.

Why and where to buy
Obviously, you can tell that we were quite impressed with this shoe. But if you're asking for more reasons to love it, then you'll find that – as light as it is – it comes with other interesting features.
For one, there is the redesigned Lineary Energy Point (LEP) on the sole of the shoe which has been reworked to improve responsiveness and complement the Light BOOST material.
It features a PRIMEKNIT+ mesh upper that is breathable, with an adaptable fit while also helping to keep the shoe light. Traction is also optimized with Continental™ natural performance rubber, making it an ideal footwear of choice for both rainy and sunny runs.
For those of you conscious of the environmental impact of your purchase, then you can rest easy knowing that overall production and packaging for the Ultraboost Light has a 10% lower carbon footprint than its predecessors.
Light for a run and lighter on the conscience, wouldn't you say? – Pinoy Fitness
Running to your nearest adidas store to buy a pair? Make sure to sign up for our virtual races to test them out and post your running fit in the Pinoy Fitness Community Facebook page with a caption sharing what you think about them.
The new Ultraboost Light comes in a white colorway, featuring solar red and core black detailing, and is priced at Php 10,000. It's available for purchase in-store and online at the adidas website, with Early Access for Adi Club members from February 23, 2023.