[ad#square-middle]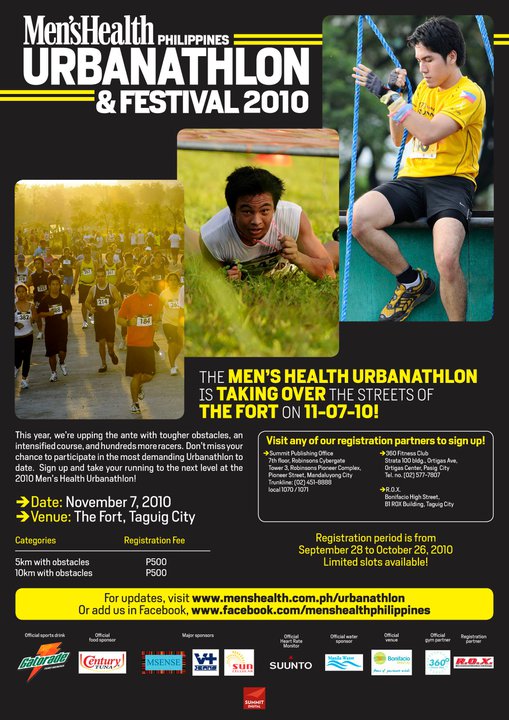 This years' Men's Health Urbanathlon & Festival is scheduled on November 7, 2010. Here's the list of obstacles that each runner need to conquer in the race.
Men's Health Urbanathlon & Festival
November 7, 2010
10km and 5km, both with urban obstacles
The Fort, Taguig City
Registration Fee is PHP 500 for both categories.
2010 URBANATHLON List of OBSTACLES:
* 8 foot Wall Climb
* 2. 3 foot Hurdles
* Low Crawl
* Scaffolding Maze (New!)
* 12 feet long Balance Beam (New!)
* Tire Dump (New!)
Note: Both 5k and 10k Urbanathletes will have to go through all six obstacles. Violation of the rules of the obstacles will result in a do-over. On the other hand, corresponding penalties will be given to those who will refuse take on the obstacles.
For more information about this event:
Men's Health Urbanathlon and Festival 2010 Information