[ad#square-middle]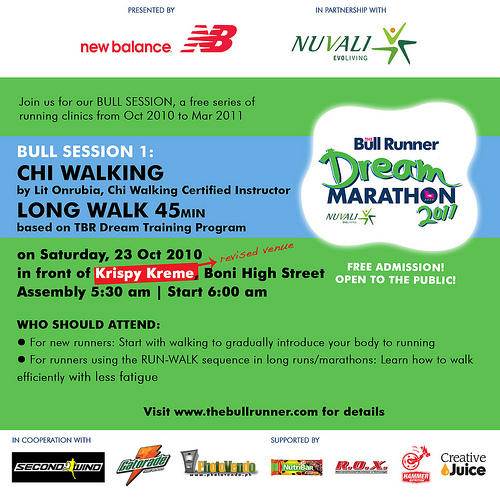 The first FREE Bull Session 1 for the upcoming TBR Dream Marathon 2011 is happening this Saturday, October 23, 2010 attend and learn about CHI WALKING.
TBR FREE Bull Session 1
October 23, 2010 @ 5:30 (assembly)
In front of Krispy Kreme (new venue)
Who should attend?
– For new runners: Start with walking to gradually introduce your body to running
– For runners using the RUN-WALK sequence in long runs/marathons: Learn how to walk efficiently with less fatigue
Once again, it's FREE and open to the public!
For more information about this event visit @ The Bull Runner