[ad#square-middle]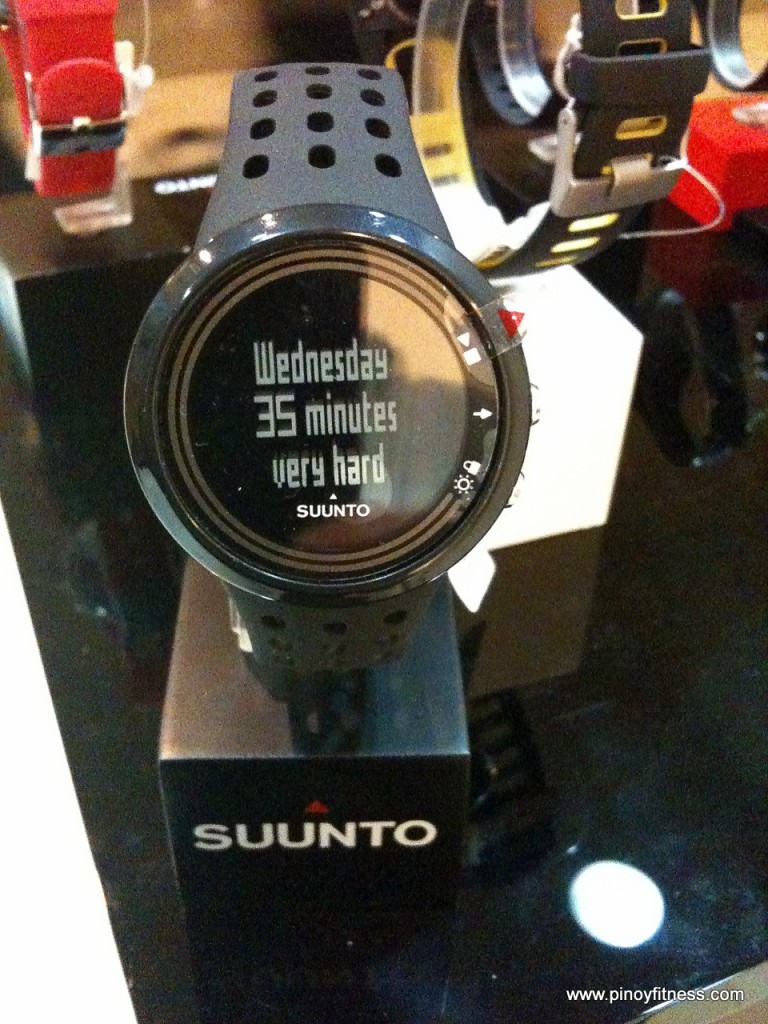 I have been training and running with my Adidas miCoach, but the challenge with the miCoach is when in races and events, it's hard to monitor your heart-rate since you have to press the voice button and wait for the digital narration to indicate your heart rate, so I'm now hunting for a good value watch with HRM, which points me to the Suunto M5 HRM.
After some research here are the Features from suuntowatches.com:
– Compatible with Suunto PODs for tracking speed and distance
– Start-up fitness test to determine your fitness level
– 3 personal targets – improving fitness, weight management, or free training – with guided exercise programs
– Easy to use with 3 buttons; large, clear display; and 9 language options
– Recovery time recommendation after exercise
– Includes Suunto Dual Comfort Heart Rate Belt
– Daily workout suggestions and real-time guidance while you exercise
– Transfer Data to Movescount.com
For a price tag of PHP 10,000 I initially thought it's going to be my next HRM watch, but when I asked how much the Suunto Foot POD (a stride sensor to measure distance), I was informed it cost around PHP 7,000. This made me think twice!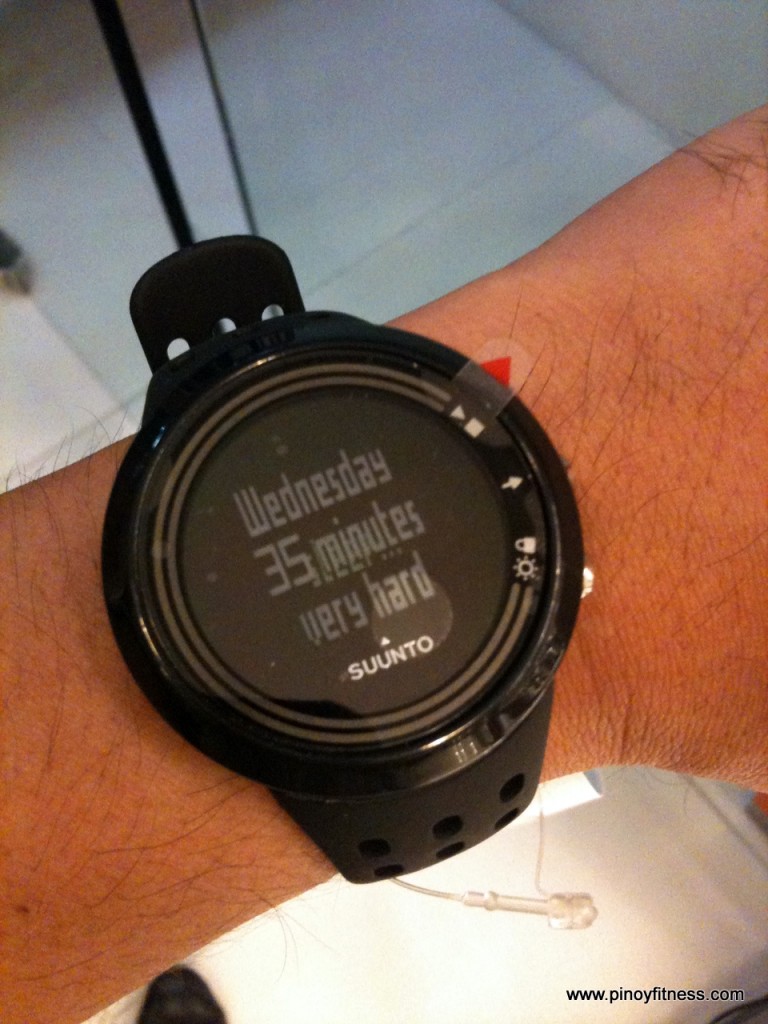 Nonetheless, I tried it on, and I like the look and feel and the simplicity of the Suunto M5 HRM Wrist Watch. If you're looking for a HRM watch and does not need the stride sensor, this might be a gadget for you to consider.