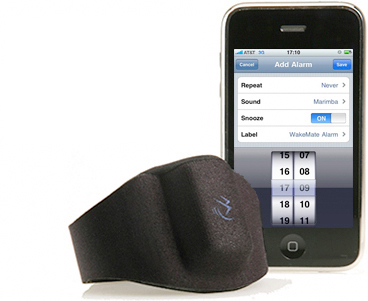 [ad#post]
Have you ever wondered how long or how deep your actual sleep is? Sleep is probably one of the most important activity for each of us but its also the time that we know less about what's happening. Here's comes WakeMate!
WakeMate is a cell phone accessory that allows you to get the most refreshing sleep possible. It tracks your sleep to wake you at the optimal time and tell you how to improve your sleep quality using your iPhone and iPod Touch, Android, Blackberry, Windows Mobile, Palm, 'Non-Smart' Phones (Java), or any phone that has Bluetooth and can download a ring-tone.
What I really like about this gadget is the fact that it can give me a peak of what's happening about what's going on about our nights.
The WakeMate uses a science called actigraphy to analyze your sleep. Actigraphy uses an actigraph (the WakeMate unit) placed on a subject's wrist to monitor the motion. The motion data is then analyzed to determine sleep patterns and circadian rhythms of the subject.
The WakeMate collects your nightly sleep data and over time develops a detailed analysis of your sleep schedule.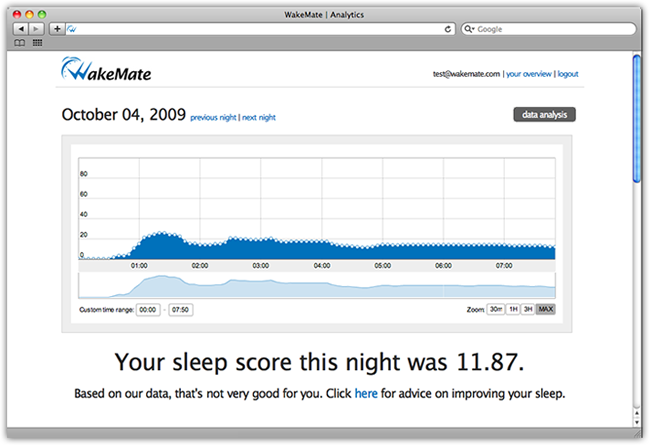 The WakeMate is set to ship by the end of the month and is available for preorder now and is offering FREE international shipping currently priced at $50.
I'm planning to pre-order now. How about you? Visit: https://wakemate.com/