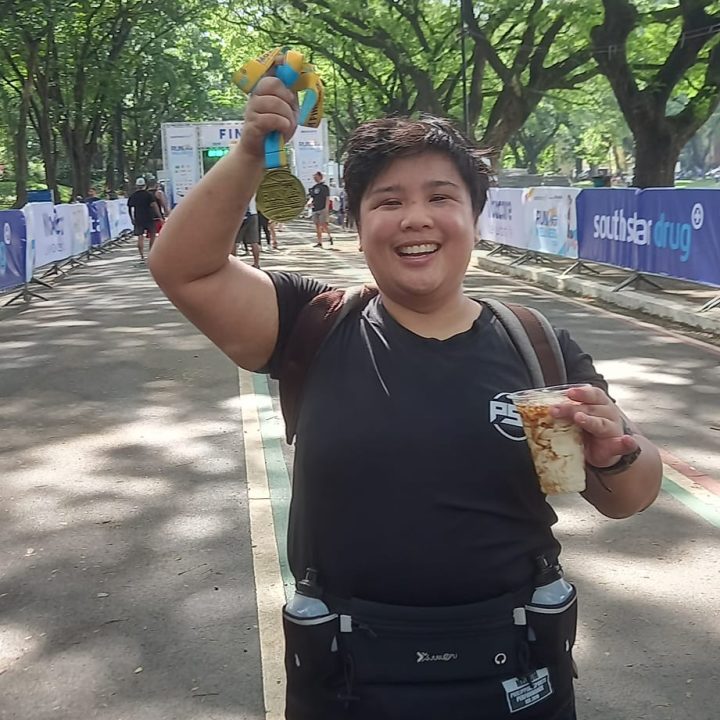 Gel Estrada, a 34-year-old freelance digital portrait artist, animal welfare advocate, and musician from Quezon City, Philippines, has a story that resonates with many. Her journey is one of self-discovery, resilience, and transformation. It's a tale that begins with a struggle but ends with triumph, a paradigm shift that changed her life forever.
A Rocky Start
Growing up, Gel was not always physically active. In high school, she was encouraged to join the Taekwondo program due to being overweight. However, the path of a student-athlete was not for her, and she had to let go of Taekwondo training.
College brought new challenges. Standing at just 4'10" and weighing around 170 to 180 lbs, Gel faced insecurities and struggled to fit in. Attempts to lose weight through crash diets and vegetarianism were unsustainable, leading to further mental health struggles.
In 2009, Gel was diagnosed with Bipolar Disorder, a condition that required medication with numerous side effects, including weight gain. The years that followed were filled with ups and downs, including failed attempts at fitness and a brief phase of veganism that ended in bullying and isolation.
The Wake-Up Call
In 2022, a family vacation to the United States became a turning point. At her heaviest weight of 192 lbs, Gel was body-shamed by her family and lectured about her health. The sight of morbidly obese individuals relying on mobility scooters in Disneyland served as a wake-up call. She realized that she was close to a similar fate if she continued to neglect her health.
Dealing with the loss of her beloved dog to Lung Cancer and battling depression, Gel reached a breaking point. Enough was enough.
Conquering the Challenges
January 2023 marked a new beginning. Gel joined a gym and rediscovered her passion for running, inspired by her favorite uncle's participation in a Milo Marathon. With the guidance of a coach who was a former track and field athlete, she embarked on a journey of bodybuilding, boxing, and running.
The transformation was remarkable. By March 2023, Gel had shed 26 lbs, revitalizing not only her physical health but also her mental well-being. She became addicted to movement, finding joy in walking and running, all in memory of her best bud, her dog.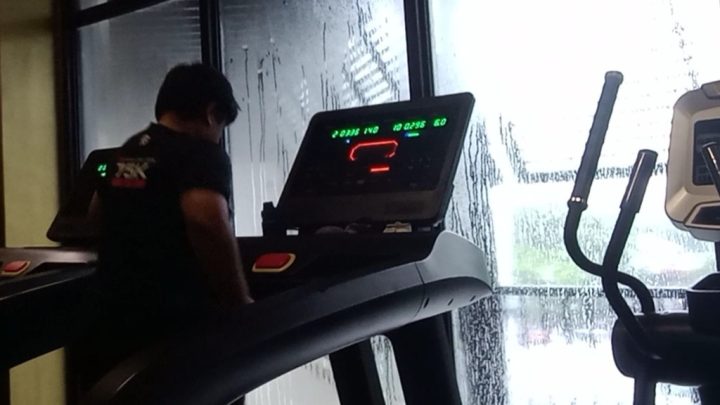 A New Chapter
Gel's ongoing transformation is a testament to the power of determination and self-belief. No longer reliant on medications for Bipolar Disorder, she has completely weaned off them, embracing a healthier lifestyle.
Her story is a beacon of hope for those who feel trapped in their circumstances. It's proof that it's never too late to renovate your life and that fitness is not just for the young and able-bodied.
Tips and Advice
Gel's advice to readers is clear and heartfelt:
"Live your life to the fullest with sports, exercise, and adventures. Please do it, in moderation. Your body will thank you for it."
Her journey is a paradigm shift, a transformation that inspires and motivates. It's a story that reminds us all that no matter the obstacles, with determination and the right mindset, anything is possible.
Share Your Story
Are you inspired by Gel's journey? Do you have a story of transformation, resilience, or triumph that you'd like to share with the world? We invite you to share your story with the Pinoy Fitness community. Your experience could be the spark that ignites someone else's journey to a healthier, happier life.
Share Your Story with Pinoy Fitness
Together, we can inspire and motivate each other to reach new heights and embrace the joy of fitness.