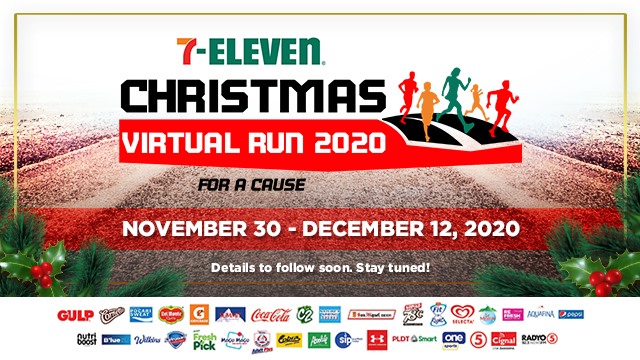 7-Eleven just recently announced that due to unforeseen events they are converting the 7-Eleven Run Series into a Christmas Charity Virtual Run this year.
They also announced that there will be no registration fees or payments for the 7-Eleven Christmas Virtual Run For A Cause for those who were successfully registered and received their race kits for the Run 7-Eleven 2020 Manila, Cebu, and Davao, and this virtual run is being organized in order is to provide a venue for registered participants of the postponed 7-Eleven Run 2020 to complete their run categories and receive their finisher kits.
For those who opt to participate in the virtual run, the cause will be for the less fortunate in their LGU, 7-Eleven will give at least one gift pack of P500 worth of groceries for each participation. Should not all 40,000 registrants participate, then the 40,000 gift packs will be allocated pro-rata among participants' chosen LGUs. For example, if 20,000 runners participate, two gift packs per runner will be given to the runners' chosen LGU.
7-Eleven will also accept refunds from anyone who doesn't want to participate in the upcoming virtual run. For complete details about the virtual run and procedures on how to refund, please visit https://www.run711.com/