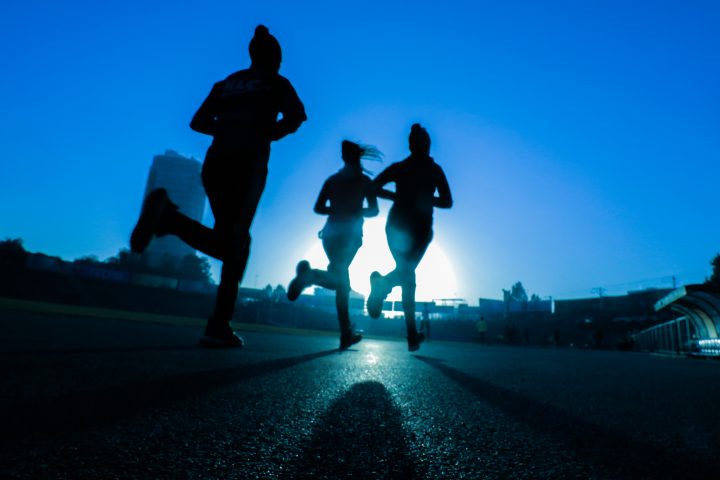 I first got into sports at the age of six when I first learned how to swim. Learned the basics, competed, then explored football for a change. Early on, I enjoyed the thrill of movement and competition.
The only problem was mastering one.
I was a frustrated student-athlete back in college — the amount of time I spent training for swimming was not enough to earn a spot to contribute to the team or make an impact.
Maybe not swimming right now, but something new?
After college, I got the opportunity to expand my knowledge in running! I was able to represent the Nike Run Club community as a pacer — something like a running coach. As fundamental as running seems, this sport taught me a lot about engaging with a community and that it is never too late to get into a new sport.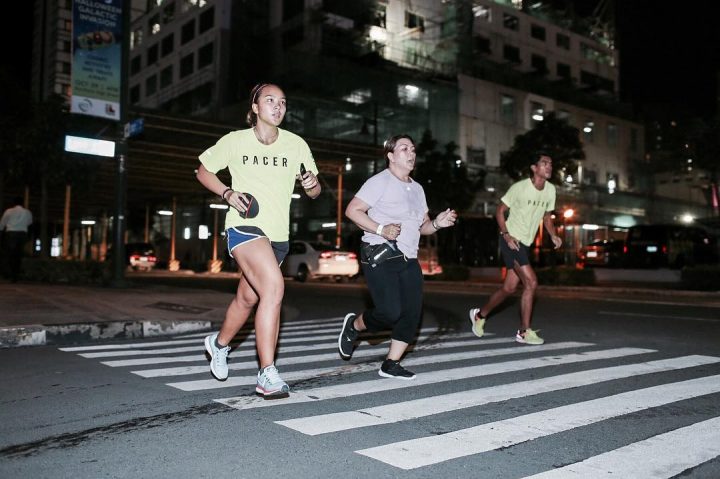 But running wasn't swimming; something always seemed to keep calling me back.
My time off from the water didn't last too long. I was soon invited by a friend to get back into swimming and compete in an open water event. Apparently, I missed being in the water!
You know how a first love never dies? That's sport.
There was something about sport that constantly drew me back to it. Life after college — when I started coaching — was when I was able to truly appreciate sport and its impact on people. I witnessed how people transformed from zero exercise to a sustainable routine. Honestly, it warms my heart to have people reach out desiring to make a positive change in their lives.
I am very passionate about sports. But I am also very passionate about a holistic change and impact — how people can and should incorporate this in their lives not only to look better, but also to feel better about themselves.
I love how sport has an impact both physically and mentally. Making progress and seeing results over time sparks so much joy. This brings about self-confidence, happiness, contentment, and a lot more that you can truly appreciate.
Anyone who engages in sport or any form of bodily movement IS an athlete. You don't necessarily have to be part of an organization to be called an athlete. As long as you sweat, lift, move, or exercise for a living, you are an athlete.
"If you have a body, you are an athlete. – Bill Bowerman"
The life of an athlete does not only revolve around work, family, and or themselves. They make time to engage in sport, which is their personal escape to the routine of work and life. It creates a welcome balance in a life that is constantly a push and pull.
I believe that this is their form of active meditation, the type of meditation that is not your usual sitting practice of listening to the inhalation and exhalation of one's breath and clearing of one's mind, but meditation in a way that they have to be fully present in the movement. By concentrating on the movements, a lot of concentration and active work is done.
Once this happens, the athlete reaches a state of flow  (which is something like an overdrive where time is inevitable and the athlete is fully engaged in the sport at high performance). Afterwards, you get the same benefits similar to that of a meditation practice: energized with a clearer state of mind and proper headspace.
Your first step is to find what works for you. It takes time, but you get to know a lot about yourself in the process through experience by finding which ones you enjoy or not.
Your options:
TEAM SPORTS
INDIVIDUAL SPORTS
ex. Football, volleyball, basketball, waterpolo, etc.
ex. Swimming, running, boxing, cycling, etc.
· a sense of community/belonging
· hone skills such as team work, camaraderie, explosiveness, reaction time, reactivity to stress
· allows you to process information more (techniques, plays)
· resilience (you vs. team)
· practice strategic planning (set priorities, goals, resources and ensure that everyone/every member is contributing to a common goal – outcome/ results based)
· Practice constructive criticism
· establish independence (training plans, etc.)
· paying attention to oneself (breathing, posture)
· paying attention to environment and appreciating nature (if you choose to train outdoors-which is actually better, and you get more benefits when you put yourself in a more natural context—by breathing in fresh air, exposing yourself to sunlight, etc.)
· resilience (mostly self talk, and how you should work harder, how you will improve )
· increase concentration since its just you, your thoughts, and your breath (example: able to quiet the monkey mind by fully immersing yourself in the activity, by focusing on the breath, the posture, your pace, etc.)
The end goals may vary: losing weight, gaining muscle, getting stronger or just trying something new.  Just reach out to a friend or a coach or the nearest community that can help you out. There are a lot of communities out there excited to share with you their passion.
At the end of the day, you still get the same benefits. Give yourself some credit! By choosing to be active, you choose to be a better version of yourself.
Here are some success stories for inspiration: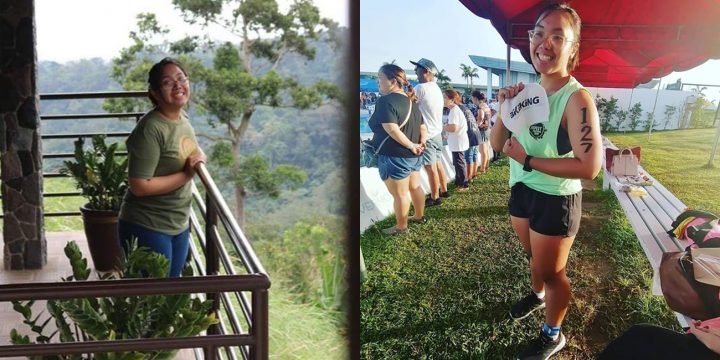 Bianca Gran
"I didn't really start cause I wanted to lose weight. Gusto ko lang making mas effective in life. Do more in a day, ganon tapos di ako hingal agad. If I lose weight, bonus na yun. Enjoy na lang ako sa ginagawa ko. Cos achieving things today that i'm unable to do yesterday is fun.
Bianca Gran is a full time multimedia artist who was never active all her life. She started crossfit in CF ortigas in 2018. She recently finished her first aquathlon (500 swim, 5k run) at the Sunlife Aquathlon.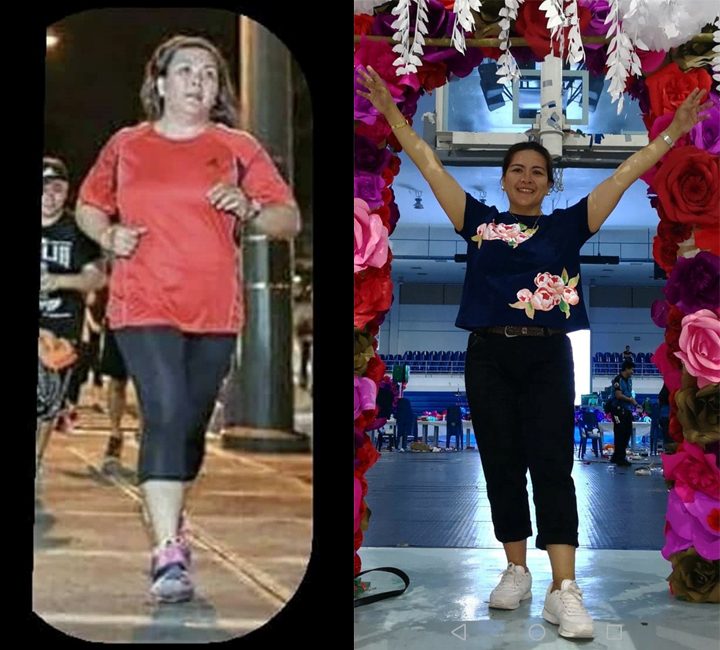 Vicky Ventinilla
"I exercise because I want to feel good inside and out. I want to spend more time with my children doing different activities lalo na sa age ko na 50. I want them to know na age does not matter at never too late to start mag exercise.
I started exercising because my son encouraged me to join jogging. Di ko talaga hilig, pero nagkamali ako nahanap ko na ang pinakamabisa at swak sa akin na exercise. It started to make me feel good and light."
Vicky Ventinilla is a working mom who started from zero exercise. And decided to join the Nike Run Club community back in 2016. She also then found her passion for hiking mountains almost every weekend.