Obstacle races are starting to get people's attention in the fitness world because of how it incorporates running, crawling, and climbing into various types of challenges. To date, Filipino runners and fitness enthusiasts alike are learning the ropes of obstacle racing and they are in fact, becoming part of a fast-growing community.
And with their healthy lifestyles and high fitness level, there's no wonder why Filipino celebrities are already catching the obstacle race fever!
Here are some of our local celebrities who have gone out of their comfort zone and successfully conquered an obstacle race:
1.Dingdong Dantes
Aside from being a famous actor and endorser, Dingdong Dantes is also known to be one of the celebrities who got bit by the multi-sport bug. He has raced in several triathlon events and is an avid crossfitter too! Dingdong's agility, endurance, and functional training skills were certainly useful when he conquered the recent Spartan Super.
2. Daniel Matsunaga
As a professional football player and one of the most famous models in the Philippines, Daniel Matsunaga takes his fitness quite seriously. Not only does he go to the gym and play football regularly, Daniel Matsunaga is actually a marathoner and is even an Alumnus of The Bull Runner Marathon! With his thirst for adventure, Daniel soon found himself in the Obstacle Racing scene.
3. Bubbles Paraiso
Bubbles Paraiso is undoubtedly one of the must-follow IG account for your daily dose of fitspiration. The actress/model is currently a Yoga instructor, a podium finisher triathlete, certified runner, and an obstacle race finisher. With her undeniably active lifestyle, it wasn't surprising how bubbles can look so fresh even after finishing the 1st Asian Obstacle Course Racing (OCR)!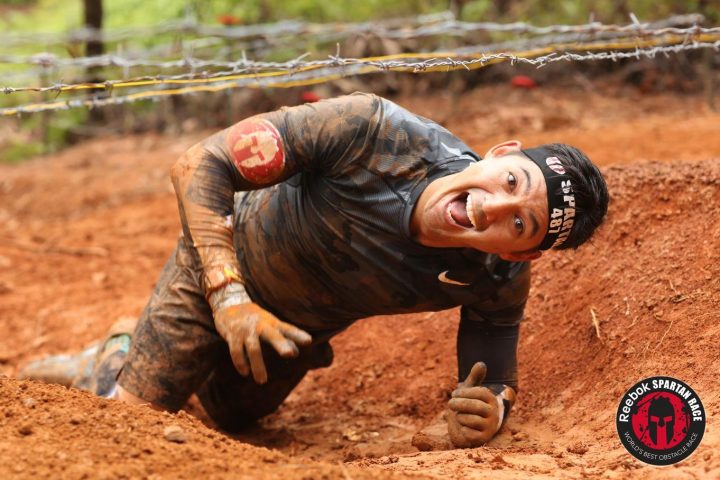 4. Marc Nelson
Marc Nelson is a model, TV host, Ambassador for WWF & Worldvision, and a celebrity who definitely enjoys being outdoors. His recent adventure? Dominating the Obstacle Course Playground and finishing the 1st Asian Obstacle Course Racing (OCR)!
5. Rovilson Fernandez
The "Ang Pinaka" TV Host is actually a member of the Team Spartan Race PH and one of the celebrities who announced the launching of Spartan Race in the country. He has recently finished the Spartan Super last February and had a lot of stories to tell about it!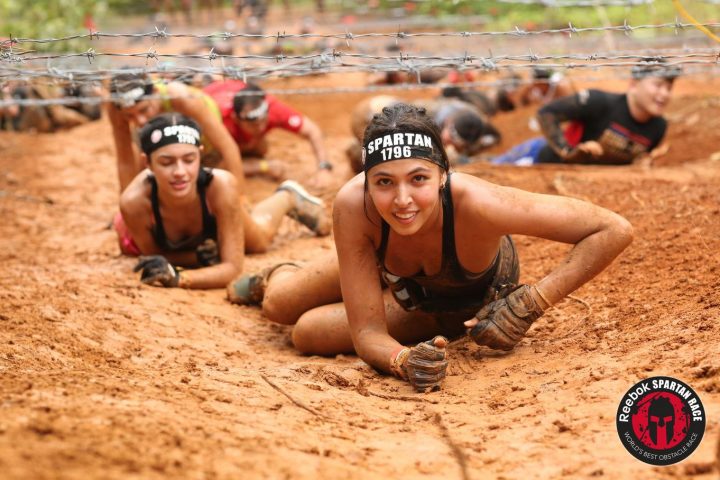 6. Maggie Wilson – Consunji
Beauty Queen and TV Personality, Maggi Wilson-Consunji has raced several marathons in the past couple of years. In fact, she is the first Filipina ever to complete a full marathon on Antarctica! Maggie has also conquered some obstacle races such as Spartan, and the OCR.
7-8. Erwan Heusaff and Nico Bolzico
Erwan Heusaff has long been an advocate of fitness as he constantly produces content that showcases good food, amazing travel locations, and living a fit and healthy lifestyle.
His good friend and brother-in-law, Nico Bolzico, on the other hand, is your one-stop source of good vibes on Instagram and even on his Television ads. Together these two conquered the recent Spartan Super in Porac, Pampanga!
Wanna race alongside OCR celebrities as well? Here are some upcoming OCR you can join:
June 16 – Spartan Sprint Cebu
July 21 – Tough Mudder