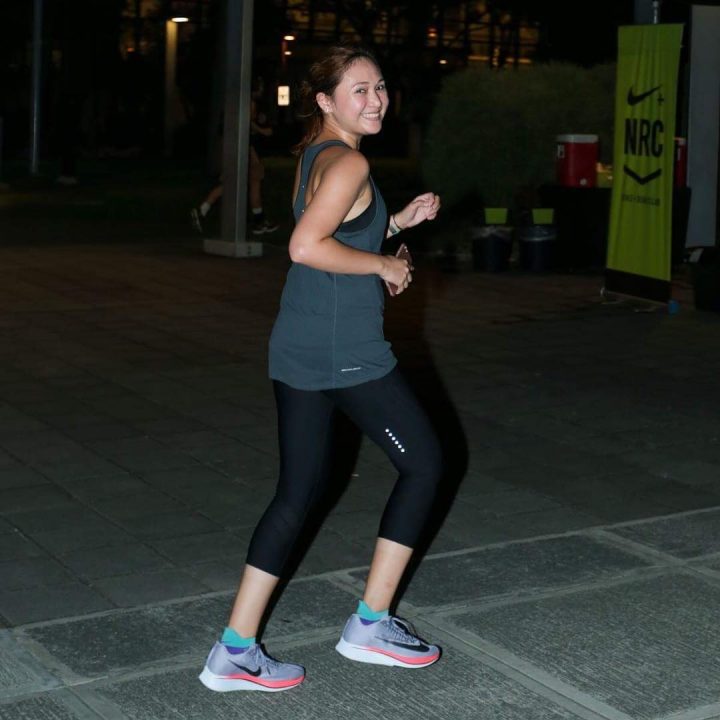 I am never a morning person. The thought of waking up at 6 in the morning to get out and run by 6:30 sends me right back to dreamland. At night I'm loaded with dinner preparations, teleserye, and Netflix shows to watch. Eek. Enter midday running.
No, I'm not talking about run-on-the-road-at-30-degree-celsius run. I discovered the joy of running up and down our condo fire exit. To me, it's the perfect compromise: I can still run even if I wake up late in the morning without worrying about the scorching heat of the sun and the surge of cars on the road!
I started running vertically just a couple of months shy from December and it was at that time that Nike launched their Nike Holiday Challenge, and I was fortunate to receive a pair of Nike Zoom Fly to break my personal barriers.
I got to run with the pair both vertically and on the road here's what I liked about the Nike Zoom Fly:
Breathable
Thanks to its Flymesh upper, my feet stay cool all the time and because of the Flywire cables, my feet keep snug throughout my workout.
Bouncy
I have run with the pair on both pavement and stairs, and the midsole feels like it propels me forward with every step. The Nike Zoom Fly is designed with a responsive construction that turns the pressure of each stride into energy return for the next. Lunarlon cushioning combines soft and firm foam for a balance of shock absorption, stability and response, without sacrificing comfort.
Sleek & Stylish
The colorways available are all delicious, it's light, and it's so stylish I even wear 'em to the mall!
We all have our own barriers—too busy, too tired to run, the weather is too hot, the weather is too cold(like ano ba talaga!!), etc..—but we must remember that we should be stronger than our strongest excuses. And with the right pair of shoes that give great support as Nike Zoom Fly, you'll definitely want to hit the road(or stairs) more often!