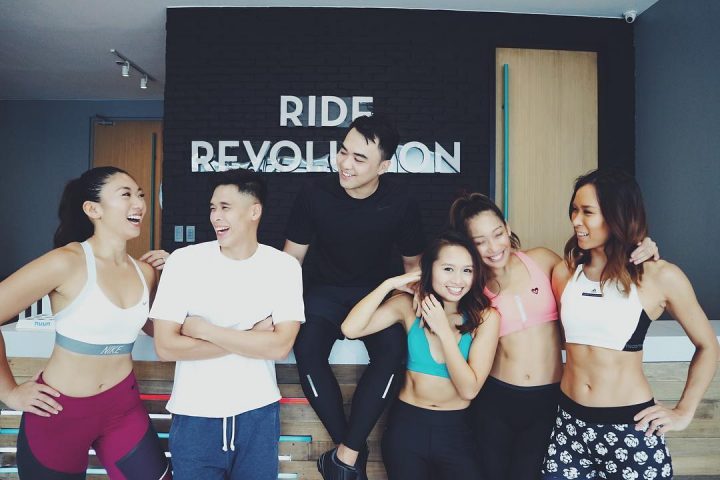 Being single may get a bit too pressuring at times. No matter how old you are, we always find ourselves thinking when and where are we bound to meet Mr. or Ms "Right". Normally, it won't be as magical as how we see it in movies, but what if "the one" is just working out at the GYM or Club near you?
Well, we collected five places you can go to if you're single and maybe if you're lucky, find the guy or girl of your dreams.
1. CrossFit or Boot Camps
With the popularity CrossFit has gained over the years, there have been more communities and gyms thanks to the regimen. It won't be so hard for you to find a CrossFit gym especially since it's all around. The hardcore workout involves a lot of lifting, running and moving as it is done along with a group. Who knows, maybe Mr or Ms Right is just right there cheering for you as you complete the daily WODs.
Venue: Central Ground CF (BGC), CrossfitMNL
2. BARE Manila
BARE is a high-intensity fitness studio originated in Dubai and has opened its branch in the Philippines (BGC, Taguig) a few months ago. It is famous for the notorious BLACK workout which allows you to burn up to 1,000 calories in a single class through a series of weightlifting and high-intensity training! For sure, you'll be bound to meet people especially with the community it has interests. Circuit training will aid in giving you strength, in losing weight, and maybe a beautiful or handsome partner.
Branches: 8 Forbestown Road, Forbestown Rd, Taguig, Metro Manila
Website: https://www.bare.ph/
3. Indoor cycling
After just recently opening in the country, indoor cycling has been known not only for weight loss exercise, but also where you will be able to spot the extra good looking people. It's also a community that gathers people with the interest of cycling indoors as it's open to its customers every day. Who knows, maybe that special someone could be cycling the bike beside you? Or could even be an instructor.
Venue: Ride Revolution (Makati and Shangri La), Electric Studio (Makati and BGC) and Saddle Row (BGC).
4. Boxing
Ever wondered how it's like punching someone you adore? (Not literally hopefully) You might get the chance to do just that if you go find that person in the boxing studio. Workouts such as Maui Thai, BJJ, MMA are also offered which is catered to everyone of interest. If you're single and considering to try out boxing, you might just meet someone there.
Venue: Flyweight Group Boxing (BGC), Elorde Boxing GYM (Taft Avenue Manila, Makati, San Juan, Quezon City, Paranaque, Las Pinas, Cavite and Marikhina).
5. Rock or Wall climbing
Powerful, athleticism and is capable to rock climb? Why not?! And maybe, you might meet him or her at the destined rock climbing places around the metro. Rock and wall climbing is still very much prominent in the fitness community today especially in places like Climb Central, Recreational Outdoor Exchange (ROX), Philippine Indoor Climbing Gyms and many more. Who knows, you might just find your forever up in the rocks or walls.
Joining fitness communities not only empowers and motivates us, but also gives us company knowing that we are not alone in reaching our goals. These are places that encourage and require group workouts or programs where you are definitely bound to meet a lot of people and if fortunate enough, find your one and only sweetheart that you've waited for your entire life.
So go out there and get yourself involve in the type of community your desire, forever might just be a gym or studio away.