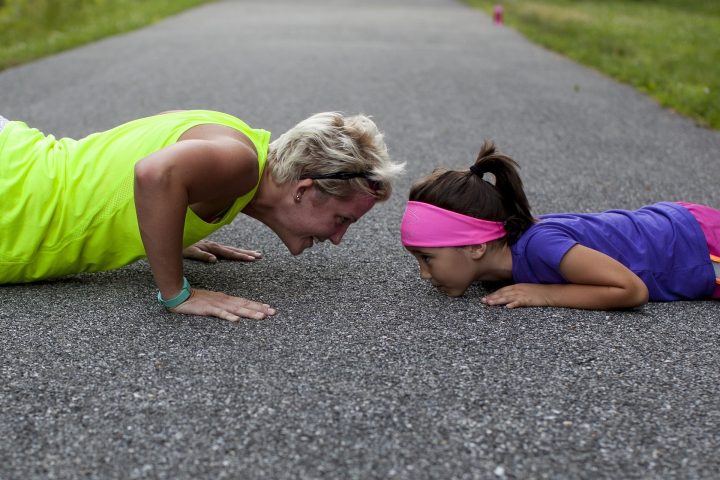 Last-Minute Gift Ideas for Mother's Day (PF Style)
There's no love like a mother's. That unconditional care that she has for you– even if it gets too much sometimes– is one worth cherishing; which is why this coming May 14, we celebrate Mother's Day.
To repay her for all the things that she has done for us, it's always a nice idea to give her a little something to show our appreciation. Now if you ran out of ideas on what to get her, we came up with 4 items you can give her at the last minute. You can always opt to give her the usual (like chocolates, roses, buffet treat, etc.), but Pinoy Fitness wants to dedicate this day to mother's with a healthier alternative, especially to the moms who are health-conscious or are into fitness.
As they say, health is wealth. And nothing says "I care for you" than promoting wellness in their everyday life. Here's what you can give your mom this Mother's Day:
1. Prepare her a Nice High-Protein Meal
They way to anyone's heart is through their stomach, so it's not a bad idea to prepare her a nice meal (breakfast in bed, dinner at home together, etc.). In this case, that meal can be a healthy one!
You can do the Rib Eye Bibimbap Recipe as done by Erwan Heussaff for a fool-proof yet delicious hearty meal! Just remove the rice to make it low-carb.
See recipe in his video here:
2. Treat Her to a Massage
Personally, I can attest to the fact that parents LOVE massages. Now imagine if your parents are also into fitness, massages can be pure bliss for them; and this makes a perfect give to your mother. So take them to the best massage spa you know and let them relax to their heart's content– a spa can be all that moms need to feel refreshed and rejuvenated.
If you live near Makati, you might want to try out Massage de Magallanes! Their spa offers 50% off to first-timers.
3. Give her a Trendy Fitness-Tracker Watch
A fitness tracker is absolutely beneficial and, not to mention, stylish. If you have the budget, you can run to your nearest technology/gadget shop and buy her one.
It tells her the calories she has burned while doing all kinds of activities (exercise or even just house chores), her pulse rate, and many more. It can also notify her of messages and the likes, similar to an iWatch. It also doesn't hurt to know that it's fashionable, too. Check out Fitbit Alta HR if you don't know which tracker to get. It's truly a great gift to promote wellness!
Related Article: Quick Review of the Fitbit Charge 2
4. Spend Time With Her
Money is just an object and you definitely don't need it to make her feel special. You don't have to give her anything, but it is especially crucial to at least spend the day with her. Talk to her, catch up on things, and reminisce to all the memorable moments you had together. I'm sure, above all else, this is something your mom will remember in the long run– that her son/daughter spent the day with her and you two had shared a memorable moment.
Aside from that, you can invite her to do something fitness-related. Jogging, perhaps? There are a lot of things to do that doesn't involve money.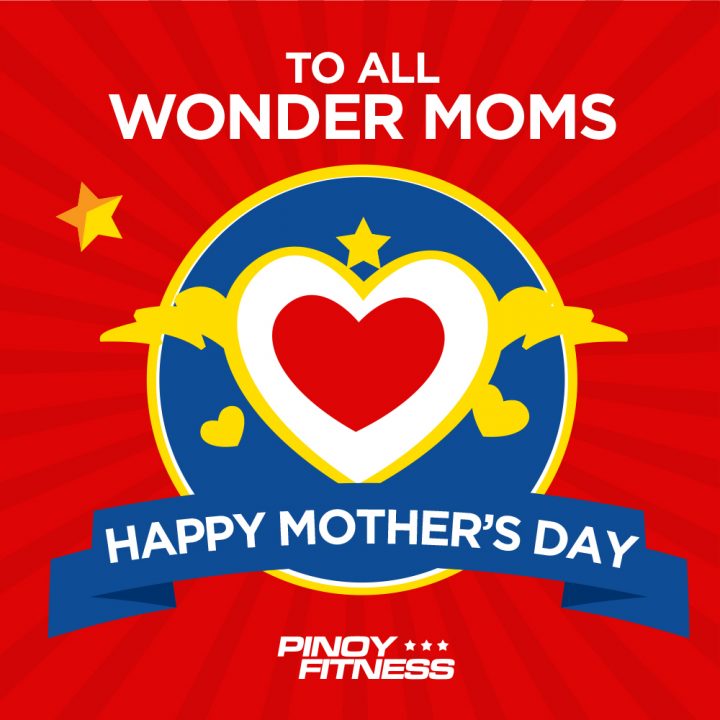 Those are just some suggestions that we have for you, but you can always be creative on what to get her. As cliche as it sounds, it really is the thought that counts.
So for all the sacrifices, for all the hard work, and for all the love, here's to all moms out there: a happy, happy Mother's Day from the Pinoy Fitness Community. You are an inspiration to all!