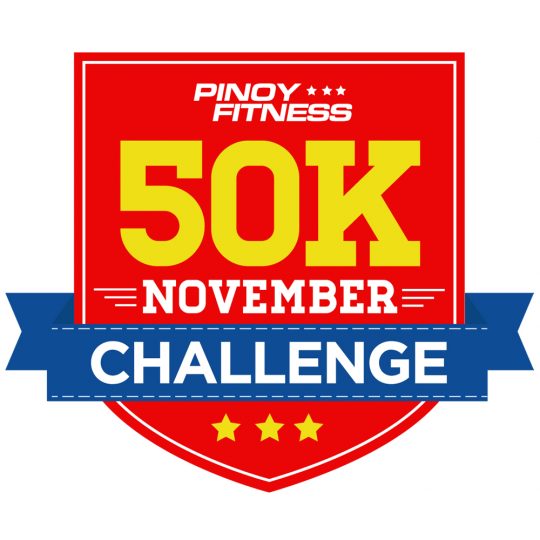 Since the holidays are just around the corner, we're inviting everyone to join us this November for the Pinoy Fitness Virtual 50K November Challenge.
This event is open to everyone, you can use any application or fitness tracker like your Garmin, Polar, Suunto, Nike or Strava to track your run distance this November.
We'll ask you to submit a screenshot of your November run as proof that you are able to complete the 50K Challenge, we will then raffle off some items to those who were able to complete the challenge.
Pinoy Fitness Virtual 50K November Challenge
November 1 to 30, 2016
Submission of Entries will start on November 17
Raffle will be on December
To Join, Follow our Facebook Event Here

Suggested Mobile Apps:
1. Strava – Join our Strava Pinoy Fitness Running Club too!
2. Garmin Connect
3. Fitbit
4. Polar
5. Soleus GPS
6. Suunto Apps
7. Runtastic
8. Nike+
9. RunKeeper
10. Or any apps that can track your run distance for November
Grand Prize Includes:
1 x Brooks Running Shoes
1 x RUNNR Bag
(we're hoping to add more as we get more sponsors)
Virtual 50K Challenge Submission Form:

Join us on STRAVA: Pinoy Fitness Running Club
Share this event to your friends, let's stay fit and healthy during the holiday season!
Everyone can use this event page to share their progress as well!
Let's do this!