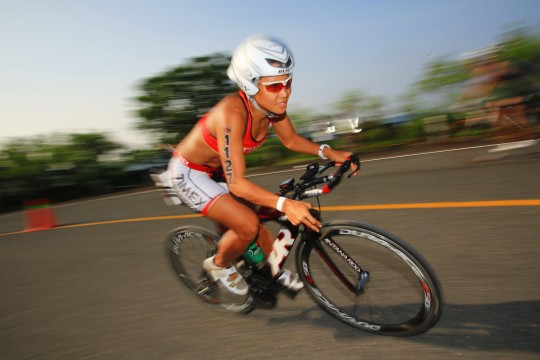 Coach Ani de Leon-Brown: Run 1 hour or bike 1.5hrs early in the morning to start the day right. At the party buffet pick a little bit of your favorite food items so you at least get to taste them and there's no need to pile on a whole lot of food cause your cravings are satisfied already.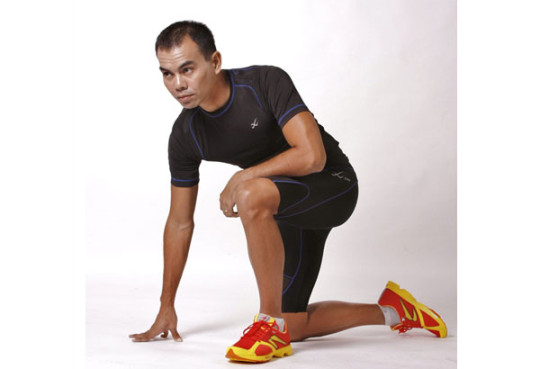 Coach Andy Leuterio: Set a minimum number of workouts for the week. If you can't maintain your normal daily frequency, at least stick with a handful of sessions. Just don't let an entire week go by without a single workout or you'll have a hard time getting back on track. For triathletes, go for time saving double- or triple-workouts so you maintain muscle memory. Keep the intensity fairly high so you burn more calories and work more muscle fibers. As for food, I'd recommend loading more greens and proteins so you feel more full instead of piling your plate with carbs.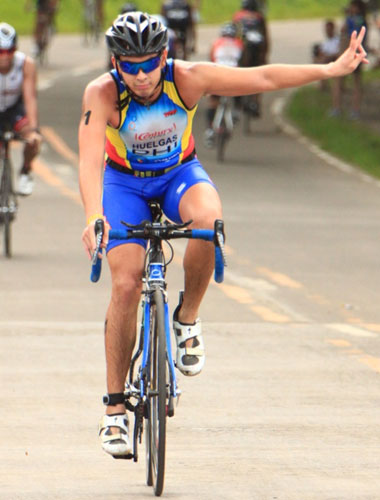 Elite triathlete Nikko Huelgas: Book yourself for a race around January. Or in my case, always think about your first race of the year when you wake up. Try to make sure that it can be your best race in the year. You might as well start now. It's getting closer! Besides, food tastes more delicious and guilt-free after a hard workout!

"Kuya Kim" Atienza: It's okay to eat all the Christmas stuff, but eat in moderation. Allow yourself to gain just 5 pounds so it's less painful coming back to train for the coming race season.
Brought to you by: Yurbuds
Effective time management and smart eating habits will let you stay in good shape even when the party season goes into high gear! And with yurbuds to keep you company during workouts you'll be sure to #neverstop having a blast!
—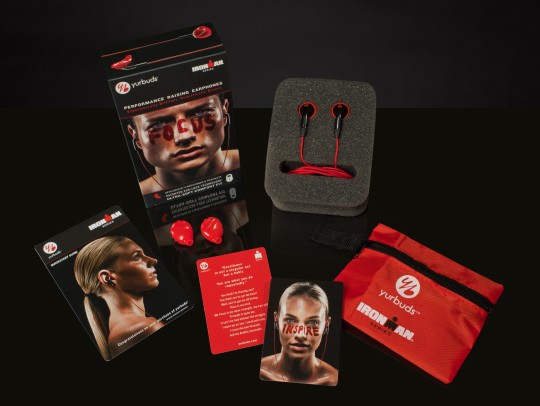 Give the gift of yurbuds this Christmas! Thinking of what to gift your friends and loved ones? Let this be your guide.
Inspire for Women / Inspire Pro for Women (P1,500/P3,000): This size-specific model comes in a variety of fun, feminine colors. The Inspire Pro comes with a 3-button mic for added functionality.
Inspire Pro (P3,000): This versatile model has a 3-button mic to let you take calls and control the music while on the go.
Inspire Limited (P4,800): Tangle-free, reflective Kevlar cords and a Triple Magnet design give this model added durability and awesome sound quality.
Available in Planet Sports, The Athlete's Foot, RUNNR, Chris Sports, R.O.X, Riovana, Rudy Project, Mobile One, The AShop, Specialized Concept Store, Islands and More, IGig Center, Gadgets In Style, The Electronics Boutique, Gold's Gym, Nothing But H2O, The Brick, Primo Cycles, Second Wind, and Fitness First.
For Instant Updates – Follow US!
https://www.facebook.com/pinoyfitness
https://www.twitter.com/pinoyfitness
https://www.instagram.com/pinoyfitness
PF Online Community -> https://members.pinoyfitness.com
PF Online Shop -> https://shop.pinoyfitness.com
Like this Post!? Share it to your friends!