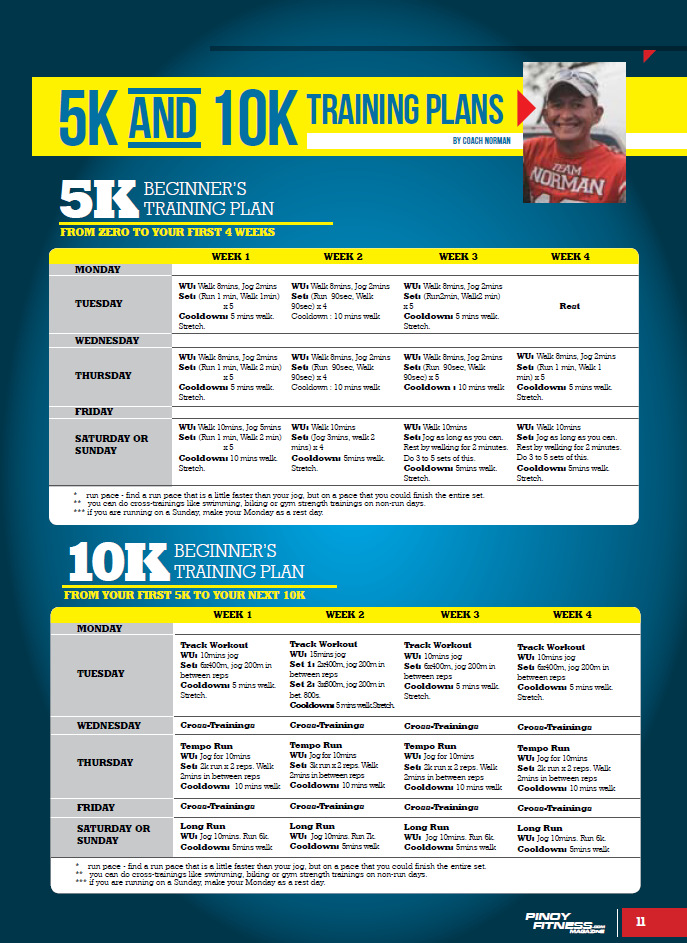 Are you planning to train for your first 5K or your first 10K? Don't know where to start? Then follow this training plan by our favorite Coach Norman Pascual to help you get started.
Download our FREE Training Plan – Click Here
Cheers! Stay Fit and keep on running everyone!