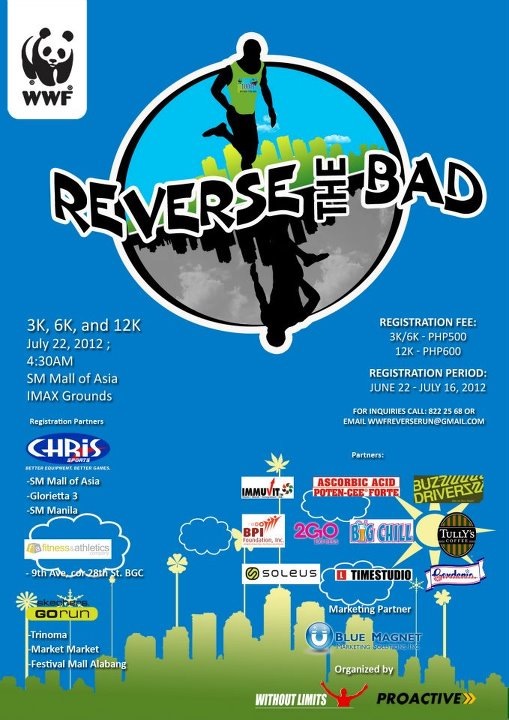 More Fun Running in Reverse! – Event Review
By: Ms_Mars | Photos By: Lemuel So, Ms_Mars
Running literally in reverse or backwards for a few meters? Yes it's possible and that's what happened during WWF's Reverse the Bad recent run at McKinley Hill. More than a thousand nature-concerned runners came out and supported World Wide Fund for Nature (WWF) aim to engage the youth in its conservation efforts.
According to the people behind WWF's fun run, the symbolic unique start represents it's mission to stop and eventually reverse the damage done to nature. All 12K, 6K and 3K runners jogged a brief 20-meter reverse run to the amusement most especially by the running mom's and dad's with their small kids in tow before moving forward.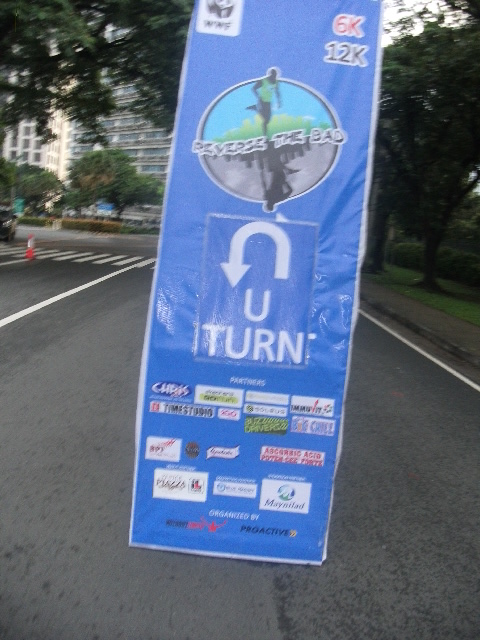 Not even the car accident (sorry to learn about this) along McKinley Road hampered the energy of the participants who traversed the route until Bayani Road especially for the 12Kiers. Tall distance markers and hydration notices were strategically positioned. No energy drinks were around but Maynilad served chilled water and paper cups were properly disposed after the event leaving no eyesores behind. Very notable that most runners also brought their hydration bottles.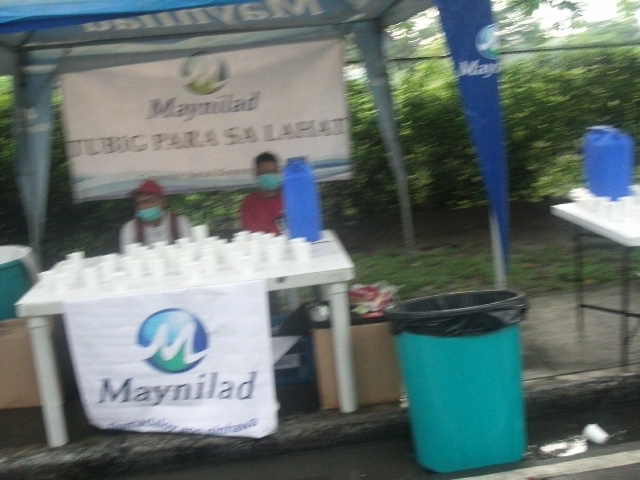 The very familiar and famous panda logo, CHI CHI came to life, cheered everyone, did the reverse and had non-stop photo ops from start until program end. The lovable panda mascot even outstaged best friend's and WWF Ambassadors Rovilson Fernandez and Marc Nelson who gamely hosted the awarding ceremonies and assisted raffling off exciting prizes from the sponsors. Rovilson who participated in the 12K and was proud of his 1:06 finish time. "I was just a few minutes behind those top finishers", he kidded onstage.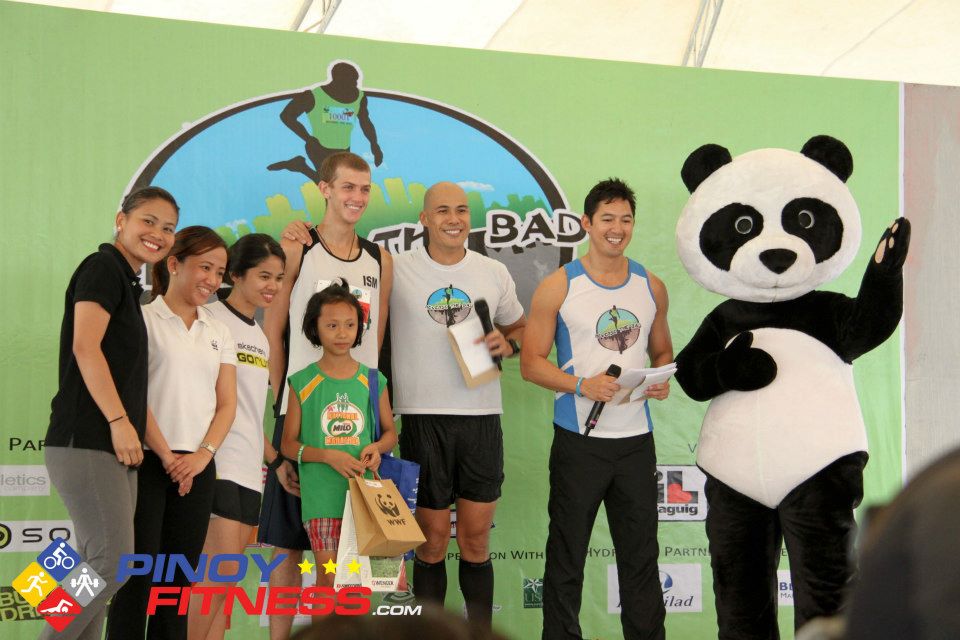 Speaking of winners, the fastest runners had an age range of 10 to 45 years old! When asked by the hosts how was the route, majority of them replied with a smile, "Okay lang." McKinley Hill is famous for its killer "uphells" and rolling dowhills but is highly-recommended by elites if a runner wants to improve on their speed and stamina.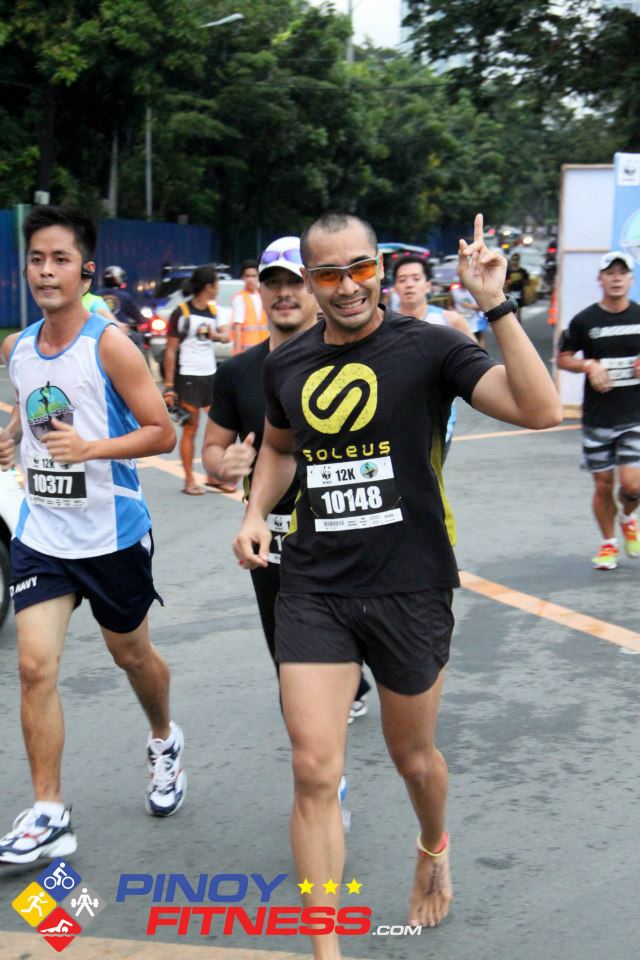 Spotted personalities who supported the cause included Gerard "Go Paa" Pizarras with his fellow barefoot runners from Team Soleus and triathlete Michelle Estuar who gamely posed for photo ops and had ample mingle time with fellow running enthusiasts before and after awarding ceremonies.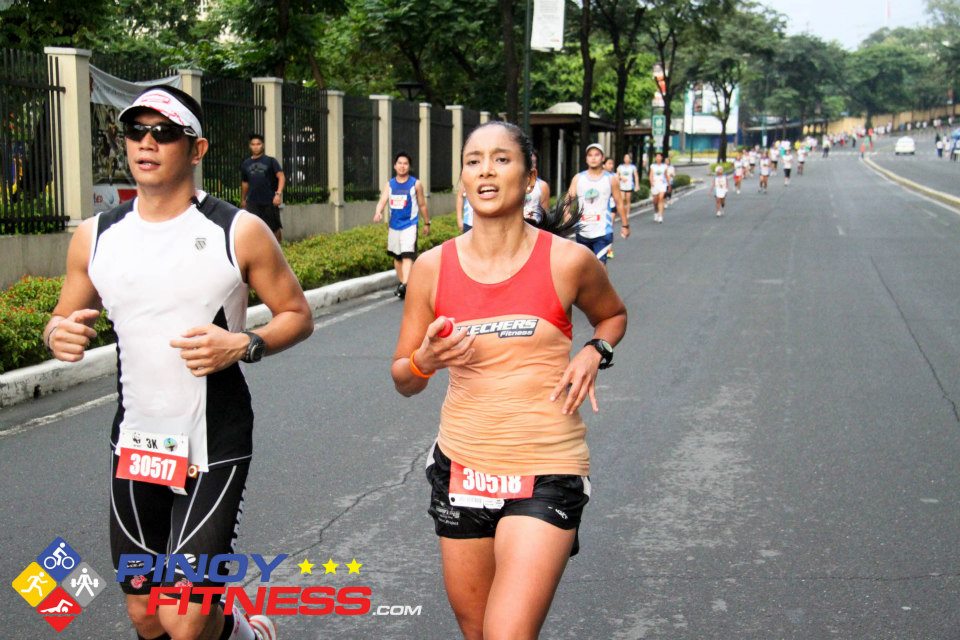 Finishers also received their souvenir WWF baller ID, sampling products from co-sponsors, plus an extra treat of McDo burger, juice drinks and bananas. Breakfast was solved!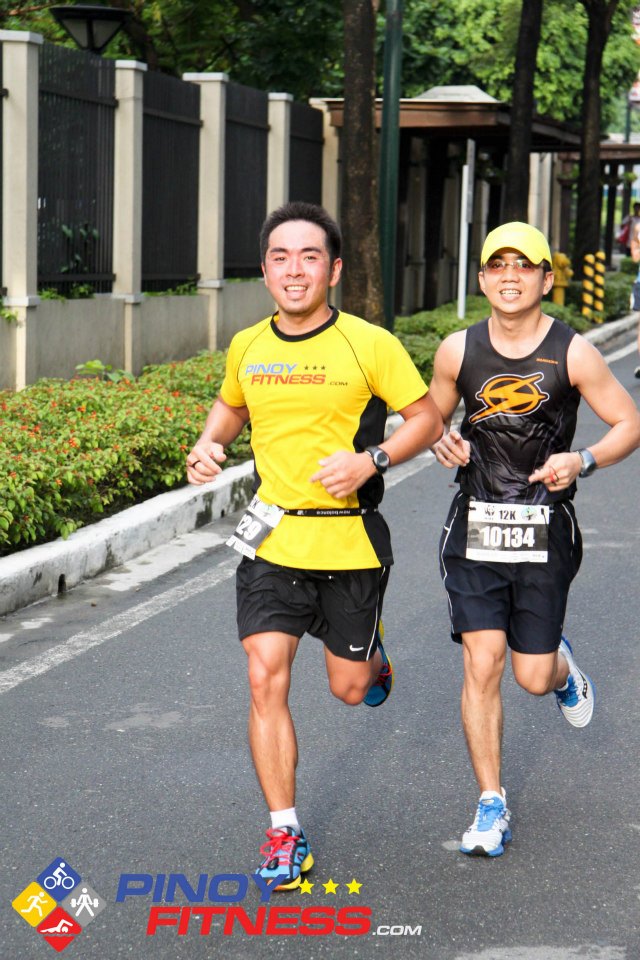 If it's an event powered by WithoutLimits and ProActive, expect to hear and experience energized marshalls to greet and motivate everyone in their distances. Just when one is tired and weary, their motivational cheers get you right back to the groove. As always, thanks to the volunteer photographers, lots of run pics to choose from once they're uploaded online.
Ms. Reggie Olalia, Head of Marketing and Corporate Relations for WWF-Phils. was very pleased with the overall outcome of their debut fun run and how organized it was. WWF now looks forward to a follow up event sometime next year. Proceeds of the run will be utilized to fund the Reverse the Bad Student Program that includes areas for dialogue,information drives and environment-themed contests.
For more information on membership, simply log on to wwf.org.ph/reversethebad.
Kudos and run well done to Mr.PF for completing his 12K debut run in McKinley Hill. And what a unique experience it was!
Special thanks to Without Limits, ProActive and respective staff, Ms. Reggie Olalia and Ms. Mayj Tolentino of WWF-Philippines, Mr. Ferds Bondoy of Campaigns PR Inc. and to Pinoyfitness for the chance to cover this event.