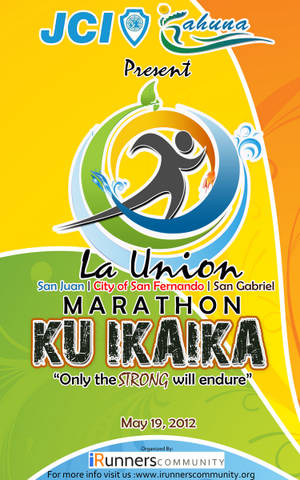 ARE YOU STRONG ENOUGH? JOIN the La Union KU IKAIKA MARATHON 2012!
JCI Philippines (Junior Chamber International), in its mission to empower young people, is bringing to La Union and the rest of the Northern Philippines, a first-of-its-kind running event: the Ku Ikaika Marathon 2012.
In partnership with Kahuna Beach Resort and Spa, this event will showcase a full 42-kilometer marathon passing through (4) four different areas or tracks: (1) a flat concrete road run, (2) a tobacco/rice/corn field run, (3) a mountain uphill/downhill run, and (4) a beach run.
"Ku IkaiKa" is a Polynesian phrase chosen to aptly describe the whole marathon, which literally translates to "Stand Strong". Hawaii hosts the Ku Ikaika Surfing Challenge (stand up paddle), one of the most prestigious surfing events in America, where surfers overcome gigantic waves. The La Union Ku Ikaika Marathon will surely challenge not just the physical ability of the runners, but also their will and spirit to endure the race through to the finish line. As the winners and brave challengers of Hawaii's Ku Ikaika surfing competition are treated with great respect and accolade, the finishers of La Union's Ku Ikaika Marathon will be regarded with the same because they prove and deserve to be called the real STRONG men and women in the sport of running and that is true in every sense of the word!
It's not all pain and suffering though. Runners will surely have the chance of discovering the pristine beauty of La Union: its beautiful, breathtaking landscapes—from the coasts and fields of San Juan to rivers of San Gabriel and the ridges of San Fernando City. With San Juan's famous waves and friendly people, you can definitely say it's more fun in the Surfing Capital of the Philippines!
Easily accessible both by private or public transport, San Juan, La Union would take six (6) hours by land and forty-five (45) minutes via air travel from Manila. Come with your family and friends to complete your summer experience.
Furthermore, the proceeds of the run will be for a good cause: it is a fund raising effort by the Jaycees in their advocacy to help provide opportunities for youth development.
This marathon is being organized by iRunners Productions.
La Union Ku Ikaika Marathon 2012
May 19, 2012 @ 4:00 AM
Kahuna Beach Resort and Spa, San Juan, La Union, PH
3K/5K/10K/21K/42K
Organizer: JCI, Kahuna Beach Resort and Spa, and iRunners Productions
Registration Fees:
3K Beach Run
Locals (La Union)-P300.00
Locals (outside La Union)-P450.00
Foreign Runners-P 800.00
5K Beach Run
Locals (La Union)-P400.00
Locals (outside La Union)-P500.00
Foreign Runners- P1,000.00
10K Road/Beach Run
Locals (La Union)-P600.00
Locals (outside La Union)-P600.00
Foreign Runners-P1,200.00
21K Road/Fields/Beach Run
Locals (La Union)- P800.00
Locals (outside La Union)-P800.00
Foreign Runners-P2,000.00
42K Road/Fields/Mountain/Beach Run (Full Marathon)
Locals (La Union)-P900.00
Locals (outside La Union)-P900.00
Foreign Runners-P2,500.00
Registration Venues:
– ROX at the Fort in Taguig City
– City Light Hotel Baguio- Near Baguio Cathedral
– ROX Baguio Branch- Mile Hi, Camp John Hay, Baguio City
– Splash Direct Sales Pampanga Branch office- 2/F, CLK Bldg, Dolores San Fernando City, Pampanga (5 minutes away from SM Pampanga, by jeepney
– San Fernando City Town Plaza at the Kubo, in front of The City Hall of San Fernando
– Kahuna Resort and Spa, San Juan La Union
La Union International Marathon 2012 – Medal Designs: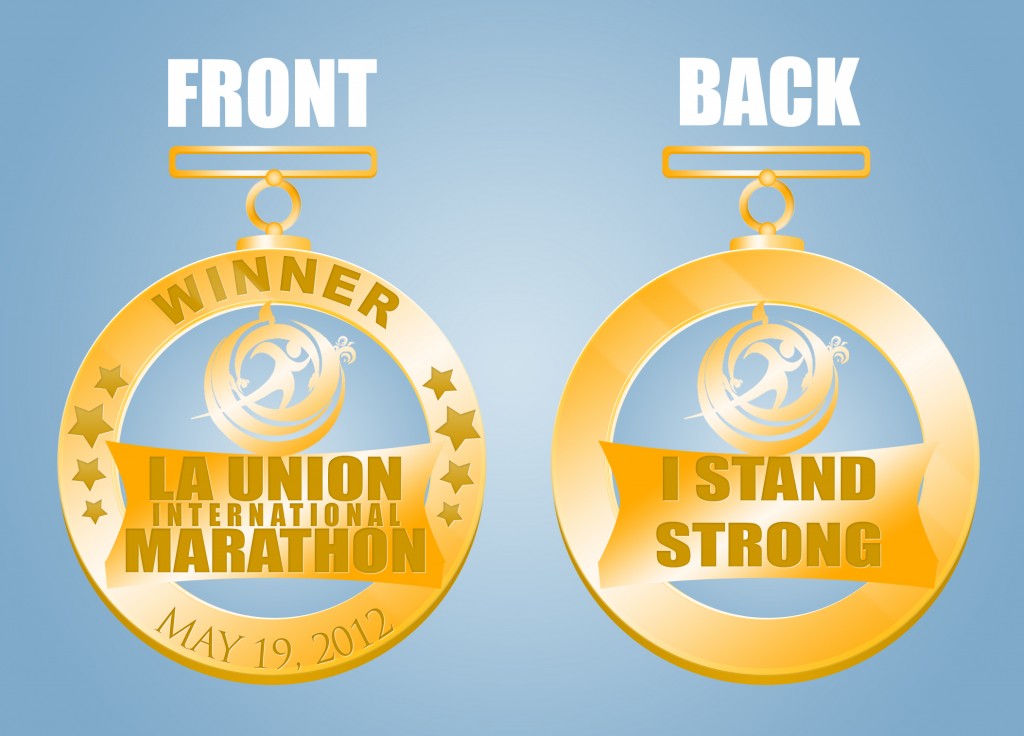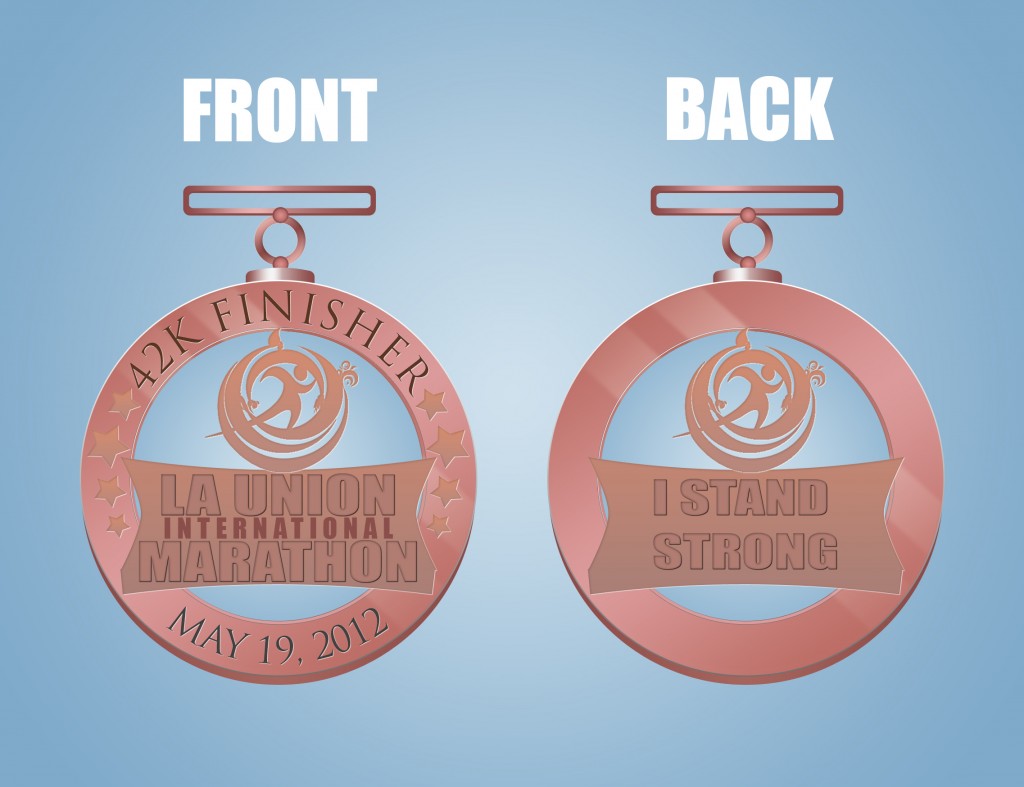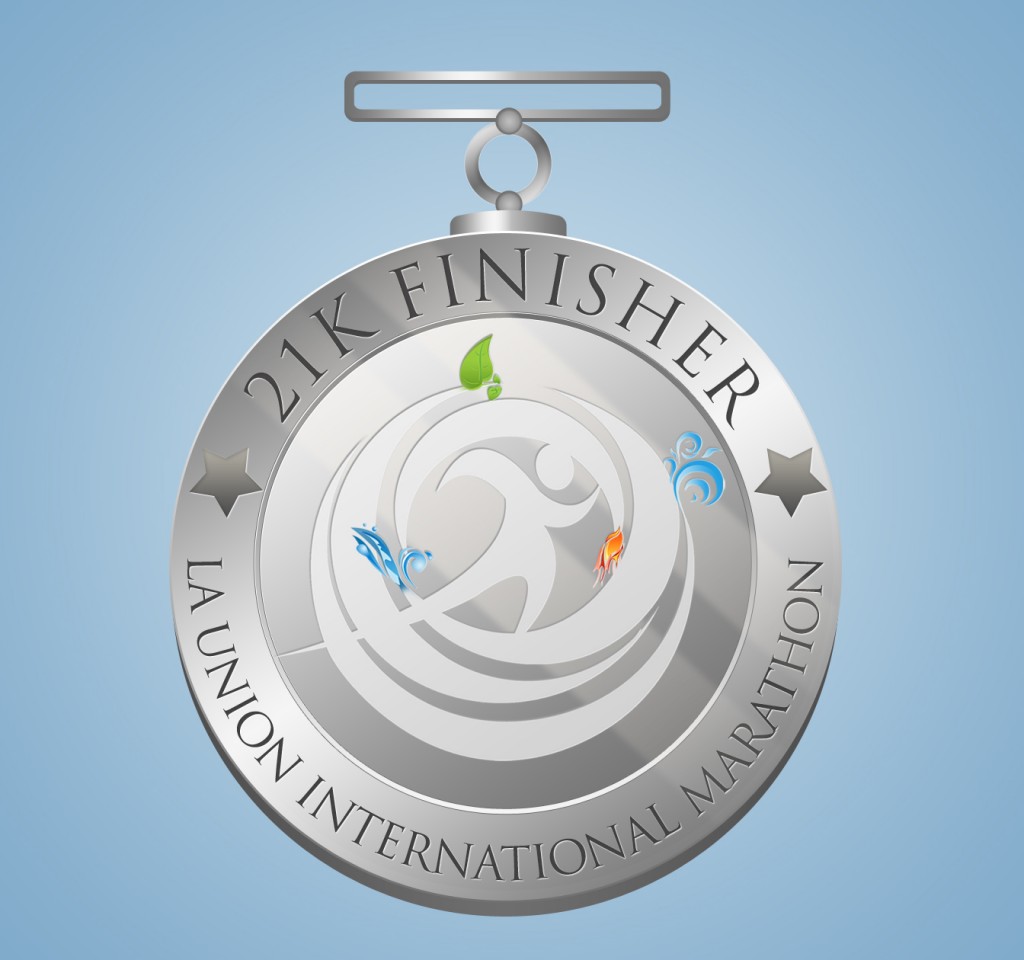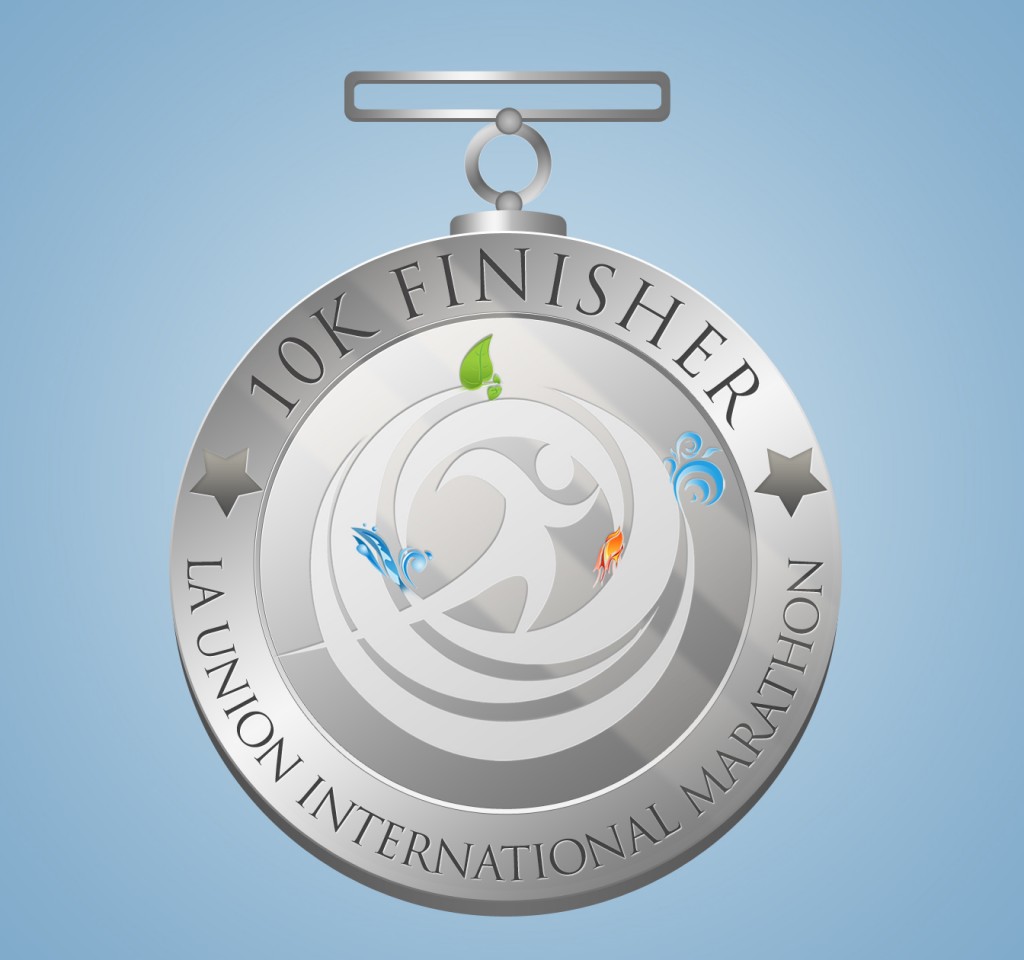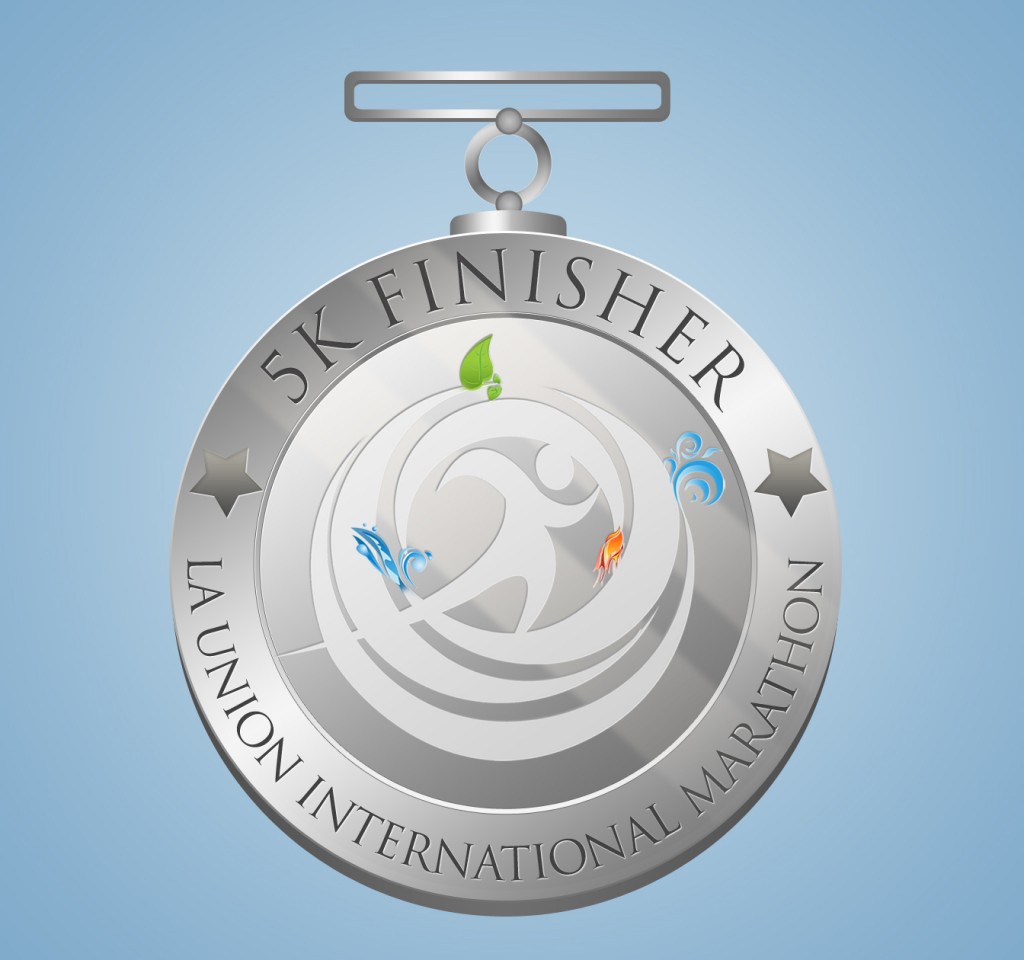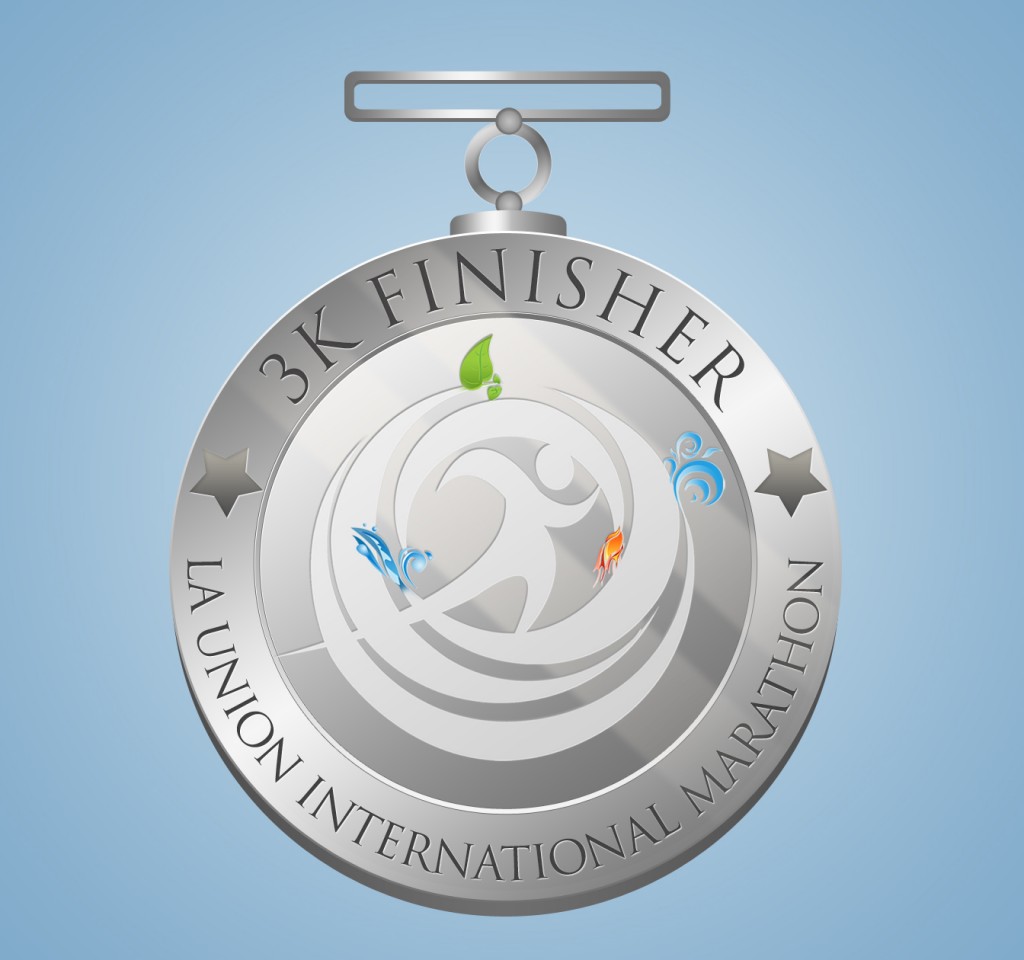 Contact Details:
– Manila (please contact Stan Abasolo @ +63929-291-4546)
– Baguio City (look for Gina +63949-315-3922 or Gerryme +63908-768-5458)
– Pampanga (look for Marvin +63939-907-8694)
– San Fernando City, La Union- (Look for Millicent +63910-577-8869)
– Kahuna Resort and Spa, San Juan La Union (Look for Elaine at +63 72 607-1040/1017 )
– You may also email [email protected] or visit our website: www.irunnerscommunity.org