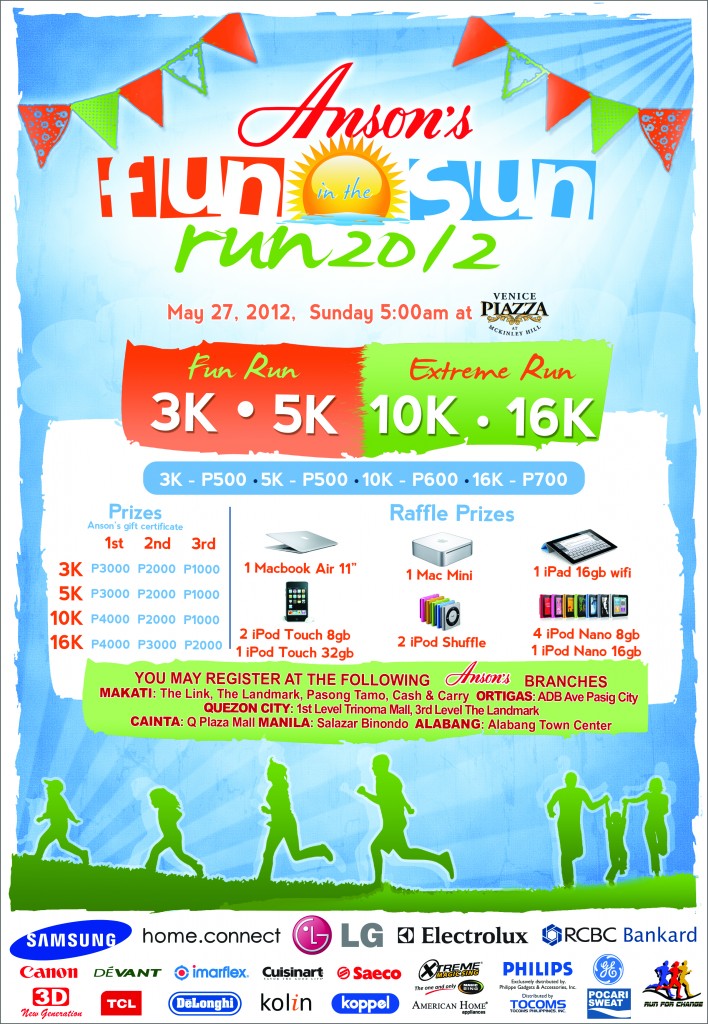 After bringing us Rhythm N' Run in 2010 and the Mardi Gras Run in 2011, Anson's now brings us "Fun in the Sun Run 2012". Now on its 3rd year, Anson's will not only be giving everyone a chance to win premium electronics and household appliances, they will take us to the extreme!
10K and 16K runners will enjoy a vertical component in their run. If you thought the rolling hills of McKinley was tough, wait 'til you run up and down their parking buildings.
Anson's Fun in the Sun Run 2012
May 27, 2012 @ 5:45AM
The Venice Piazza, McKinley Hill, Taguig
3K, 5K, 10K (extreme) and 16K (extreme)
Registration Fees:
3K – P500
5K – P500
10K – P600
16K – P700
– Race Kit includes: race singlet, race number, timing chip, raffle entry and freebies from sponsors
– 5+1 promo. For every 5 registrants, you get to register 1 free.
– Registration starts April 14.
3-DAY PAYDAY PROMO! From May 14-16:
The first 1,000 registrants will receive a free Anson's Umbrella to have more "FUN IN THE SUN!"
First come, first served and while supplies last. Below are the allocation of umbrellas per registration center:
1. Trinoma-150 pcs
2. The Link-150 pcs
3. ROX-150 pcs
4. Pasong Tamo and Mc Kinley – 25 pcs each
5. Cash and Carry and ATC – 50 pcs each
We will be giving away the following raffle items:
1 MacBook Air 11″
1 MacMini
1 iPad 16GB WiFi
2 iPod Touch 8GB
1 iPod Touch 32GB
2 iPod Shuffle
4 iPod Nano 8GB
1 iPod Nano 16GB
Gun Start:
16K – 5:45
10K – 5:50
5K – 5:55
3K – 6:00am
Registration Venues:
– R.O.X
– A Runner Circle
– Ansons The Link
– Ansons Pasong Tamo
– Ansons Cash N' Carry
– Alabang Town Center
– 3rd level, The @ Landmark, Trinoma.
Anson's Fun in the Sun Run 2012 – Singlet Design: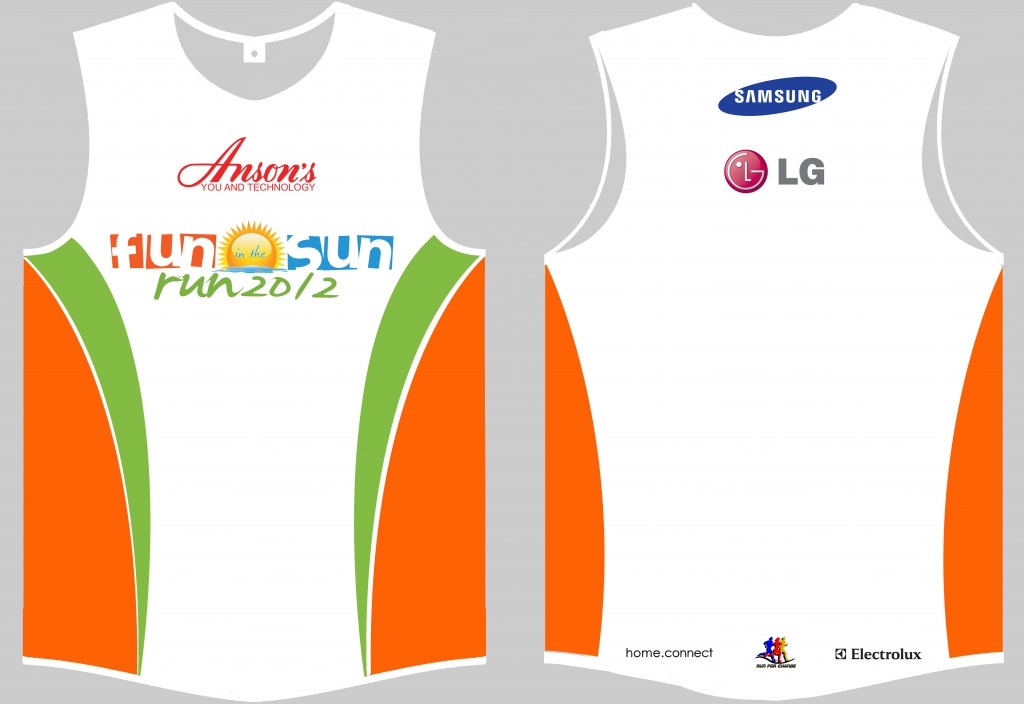 Anson's Fun in the Sun Run 2012 – Medal: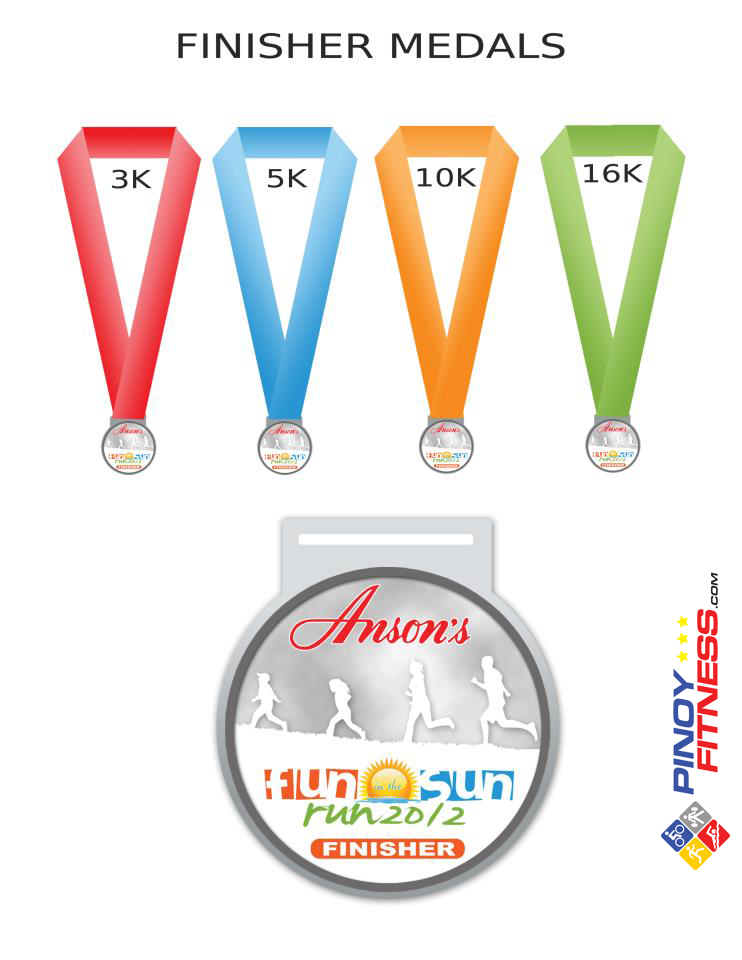 Anson's Fun in the Sun Run 2012 – Maps: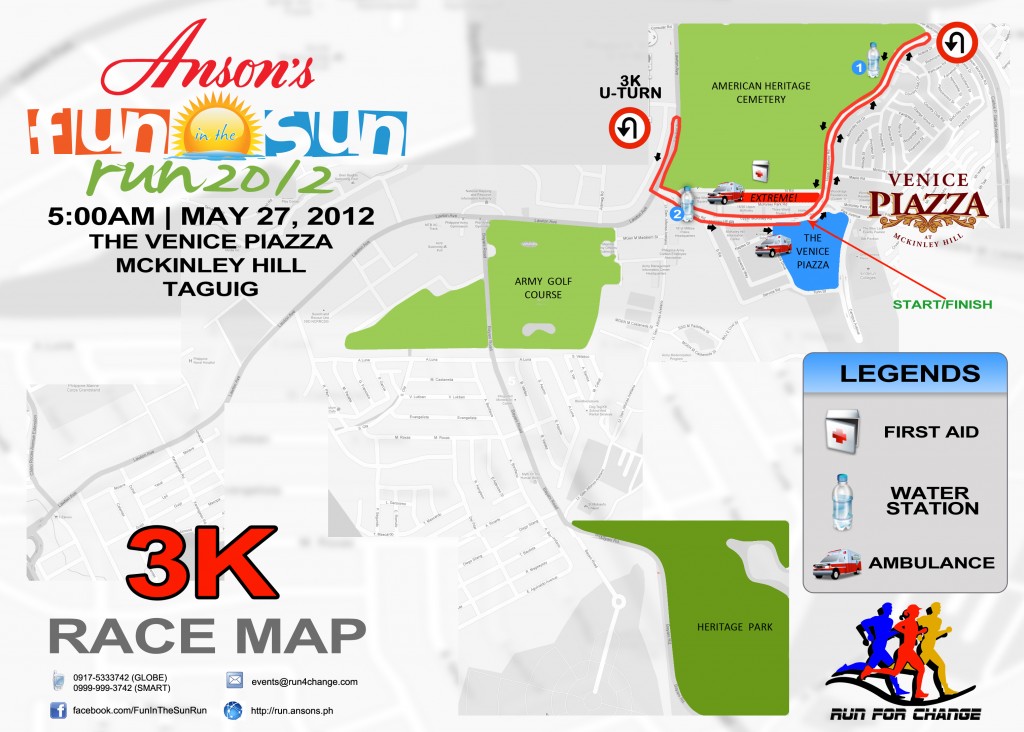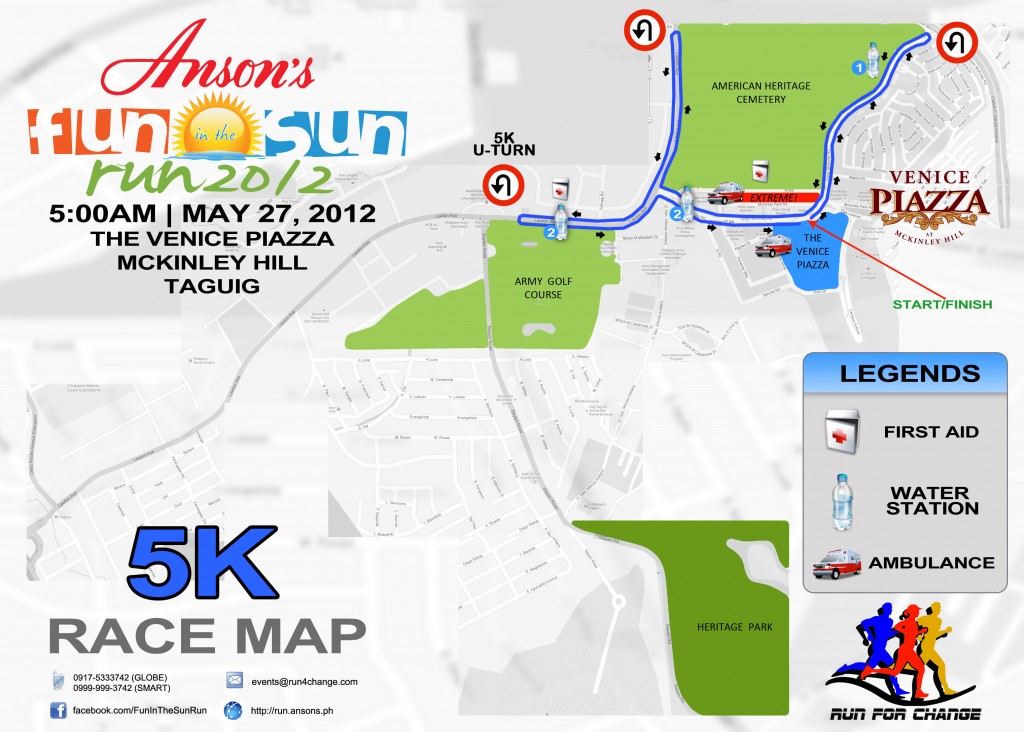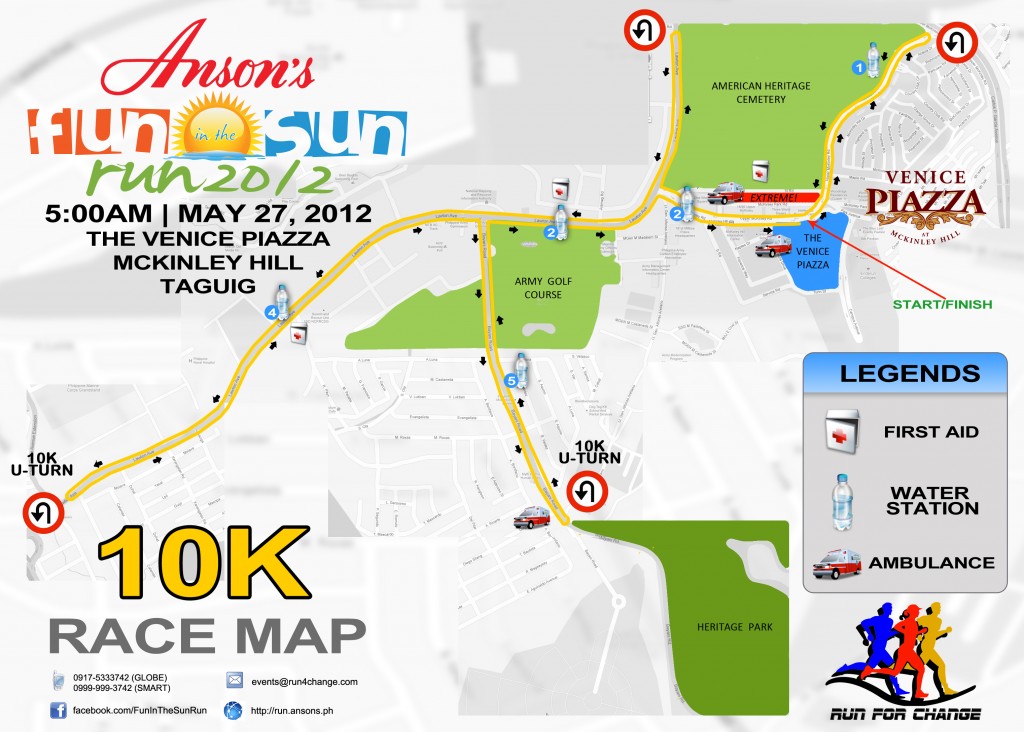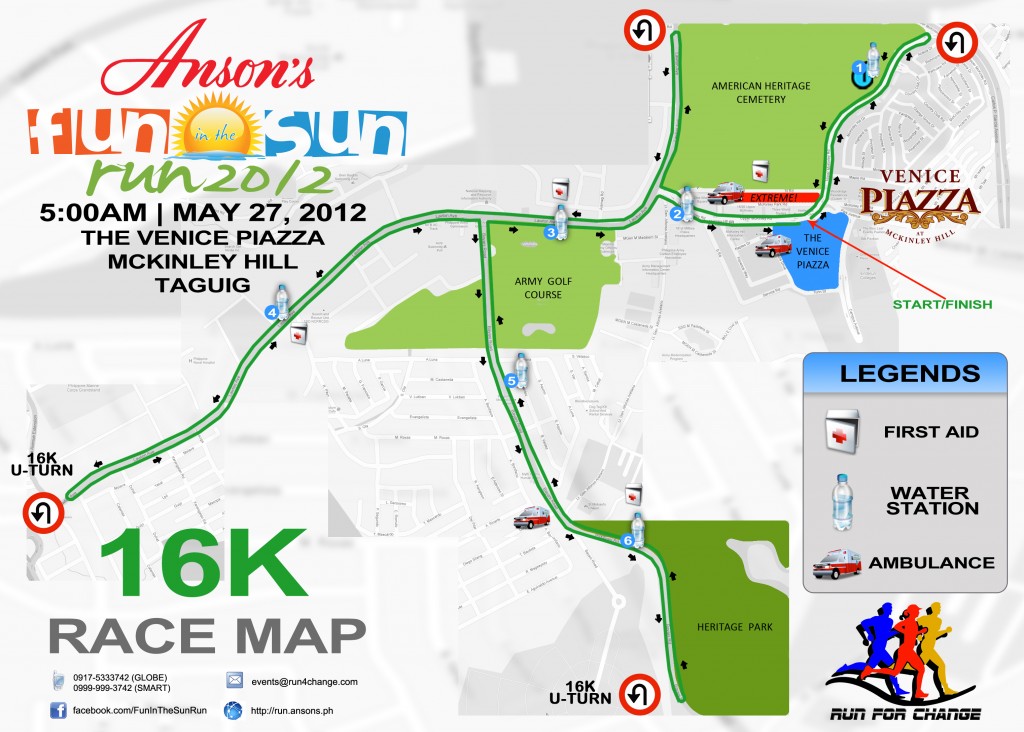 For inquires contact Barbie:
0917-533-3742 (GLOBE/TM)
0999-999-3742 (SMART)
Or email us at [email protected]