Hi Guys! I'm planning to create a technical shirt for the Pinoy Fitness Community! Need your support to vote and give comments and suggestions on the shirt design.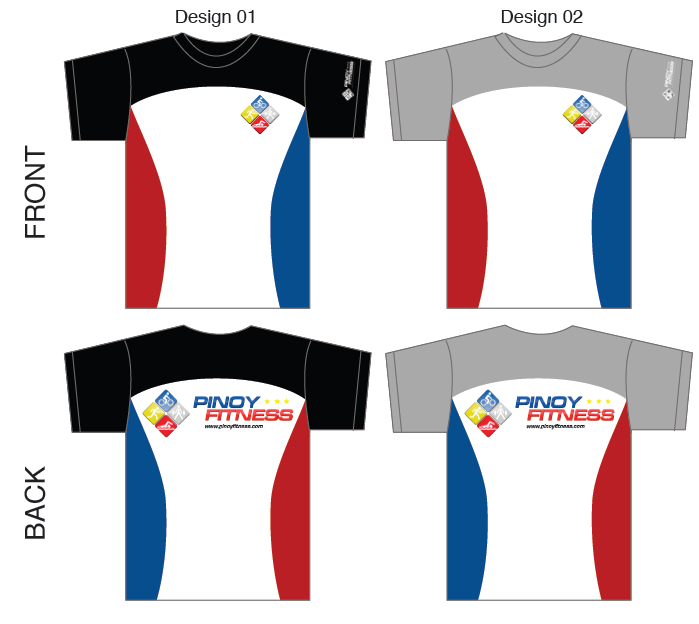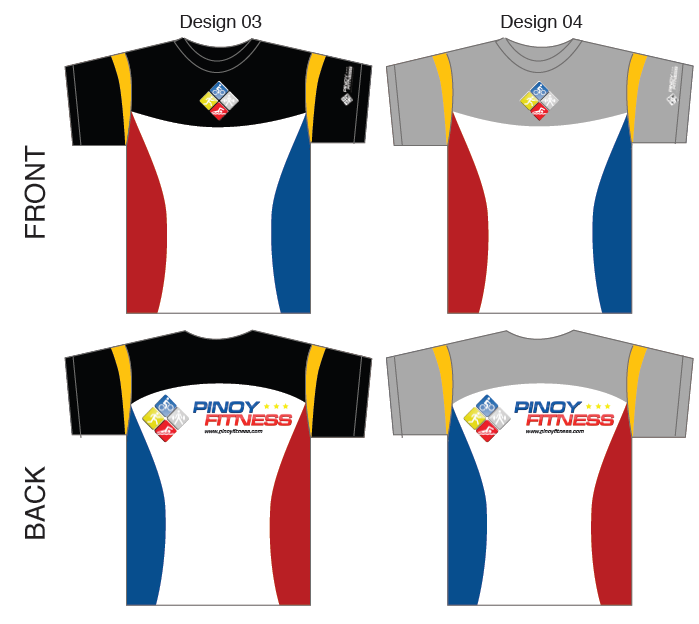 Cast your Votes!
Also please leave your comments and suggestions below! This is still in its conceptual phase and can greatly improve with your feedback. Many Thanks!
Please Forward, Re-Tweet and Re-Share to friends as well.