[ad#square-middle]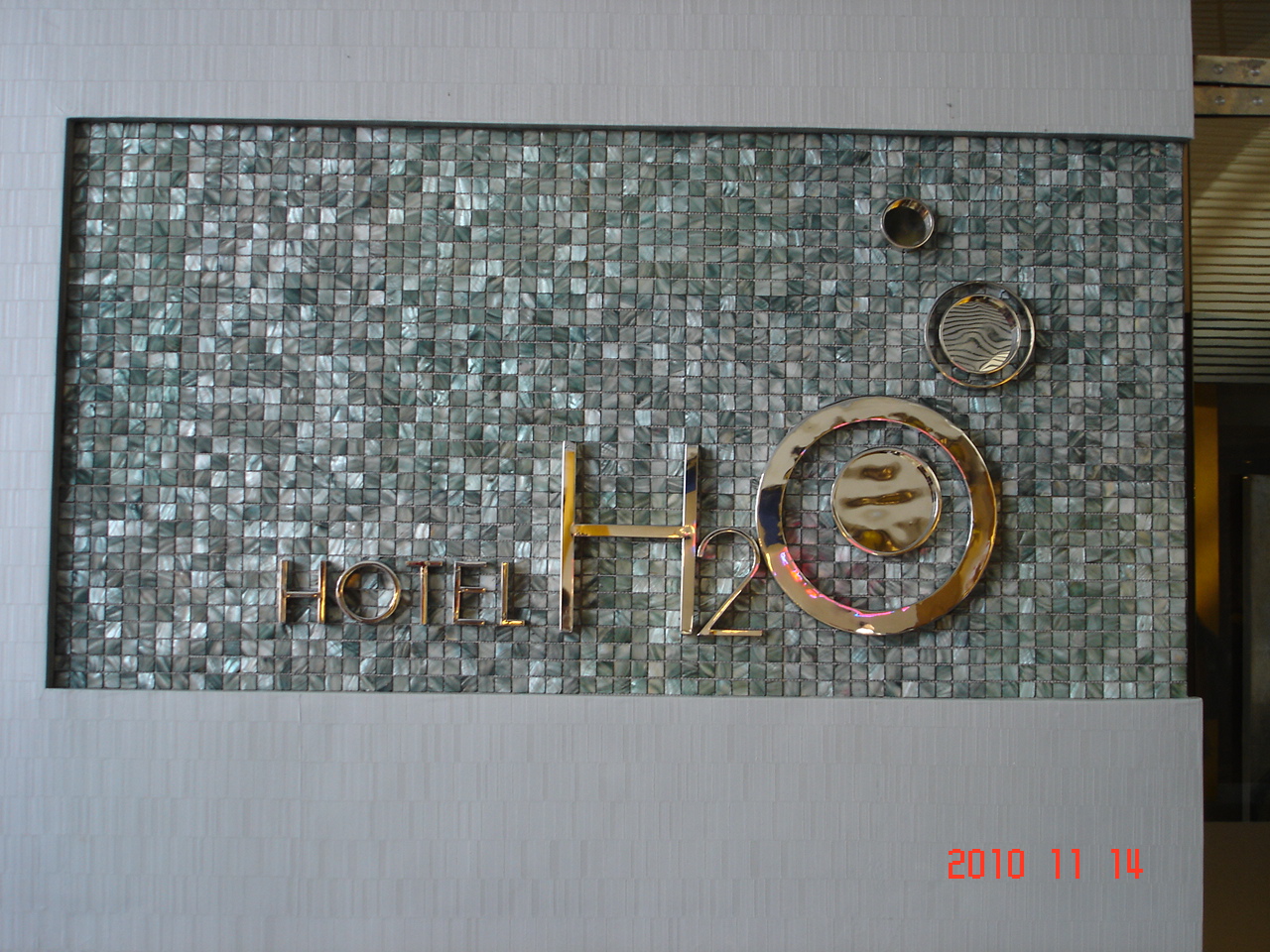 We were fortunate to be invited to watch the Pacquiao-Margarito Fight last November 14 at the Lawa room of the Hotel H2O. I was excited not only to watch the fight but also to get inside the Hotel H2O.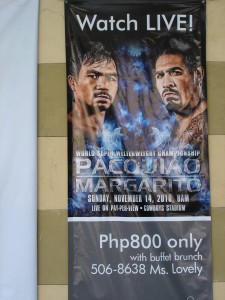 For Php800.00 you get to watch the fight live, and with buffet brunch. The price was alright, considering if you watch it in the cinemas, it will cost you Php500.00 already and with no food. You don't want to get hungry before the main fight, or you'll end up losing your seat!
We have to ask around first the where the venue is, luckily there were stickers on the floor pointing you where to watch: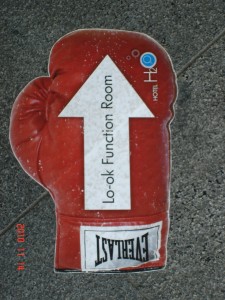 There were two function rooms that were used, the Lo-ok room and the Lawa room, where were escorted. I just found out later that both rooms were packed!
Upon entering the Lawa room, we were surprised by the number of people inside. I wondered if most of them are guests from the hotel, since it wasn't much publicized about the live fight here. It was dark inside but the screens illuminated the room, but it wasn't the fight that captivated me but this: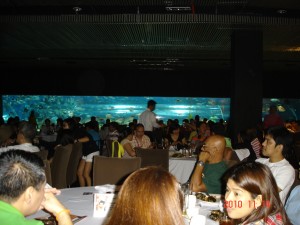 The Lawa room is right beside the Oceanarium of the Manila Ocean Park. You get to see the marine life living inside the the park! This is a great idea for parents who brought their kids to watch the fight. They have something to watch also!
There were 3 screens that were placed around, there's a big sized screen in the middle, a small one on the corner and another one beside the door.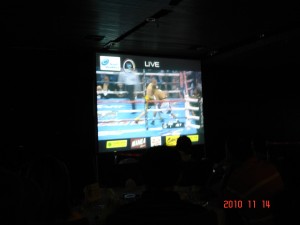 The buffet table was located across from where we seated. Due to the number of people arrived, there was a long line, the food was good, but i think much can be improved, it might be because there was a lot of people that day, i think it might be worth to take another visit on their buffet table on a different day, but for this event, I went there for the fight and not for the food.  Compare the price of watching in the mall, or other resto-bars, this is already a steal!
It was an exciting fight! Blows were exchanges, cheers, claps and screams were all over the place. But in the end, our beloved Manny Pacquiao reigned supreme.
Mabuhay ka Manny!
——————-
Note: This was reviewed by FitPinoy, tri-athlete, stock broker and a friend.