[ad#square-middle]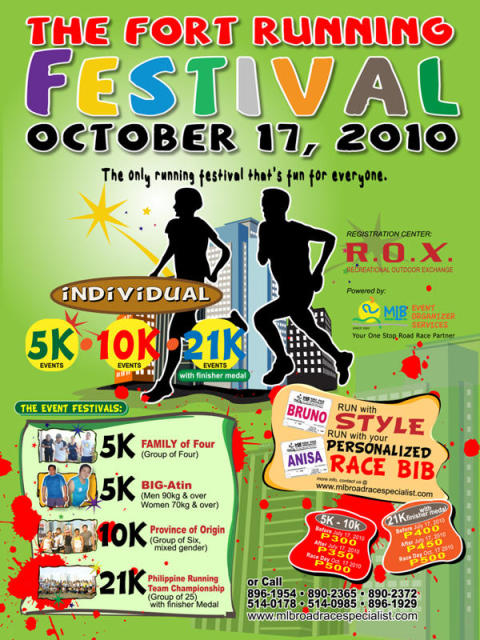 Congratulations to those who joined and finished the Fort Running Festival 2010. Race Results are now available for download and Photo Links will be posted soon!

Download Race Results Here:
[download id="291″]
[download id="292″]
[download id="293″]

For now please feel free to post your comments and feedback about the event here.
Other Related Links:
The Fort Running Festival – October 17, 2010