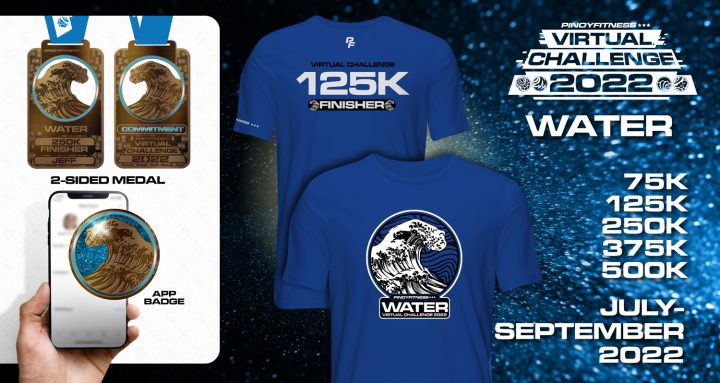 TIME TO CONQUER Q3! Build healthy running habits with us in Q3, join thousands of runners in the Philippines and from around the world to complete a 75K, 125K, 250K, 375K or 500K (cumulative) run from July 1 to September 30, 2022 and earn the PF Atleta WATER Finisher Medal and Virtual Badge.
Pinoy Fitness Atleta WATER Virtual Challenge
July 1 to September 30, 2022
75K|125K|250K|375K|500K
Run Anywhere in the Philippines
– Entitlements will be delivered 3-4 weeks after the event ends on September 30, 2022
– Registration ends on August 15
– International runners are welcome, but we require a valid Philippine address to deliver the finisher entitlements.
Registration Fee:
Medal Only – P595
Medal + Shirt – P995
Medal + 2 Shirts – P1395
– PLUS P100 Delivery Fee
Registration Venue:
1. Download the PF Atleta Mobile App – Click Here
2. Apple Store – Click Here
3. Play Store – Click Here
Payment Details:
1. Register to the event via the PF Atleta App
2. Wait for confirmation Email
3. Deposit Payment via:
BDO
Account Name: PINOYFITNESS INC.
Account Type: Savings
Account No: 00-742-001-6795
East West Bank
Account Name: PINOYFITNESS INC.
Account No: 200003486744
BPI
Account Name: PINOYFITNESS INC.
Account Type: Savings
Account No: 3211-0912-57
GCASH
Mobile Number: 0936-934-2528
4. Email Deposit Slip together with your PF Atleta Transaction ID to [email protected]
Actual Medal: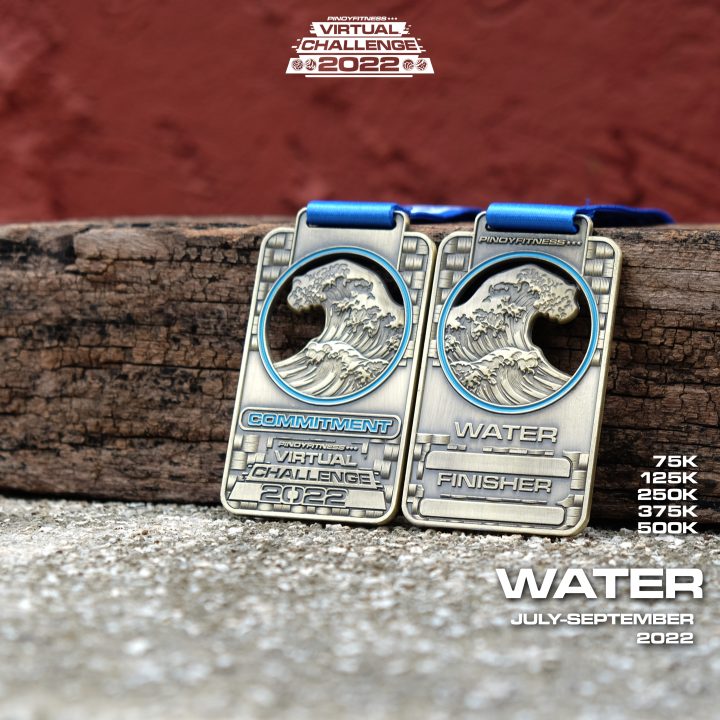 Note: Register on or before July 15 to get your Finisher Medal Personalized for FREE!
How does a Virtual Race work?
– Choose and Register on a Virtual Race
– Use a GPS-tracking running app, watch or treadmill
– Track and Finish the Race
– Take a photo of your result
– Submit your Run
Rules:
– "No completion, no reward" policy; This race is based on honour system, periodic checks will be done on the submissions.
– All GPS-based App and Treadmill Submissions are allowed.
– Account will be suspended if fraudulent results are found.