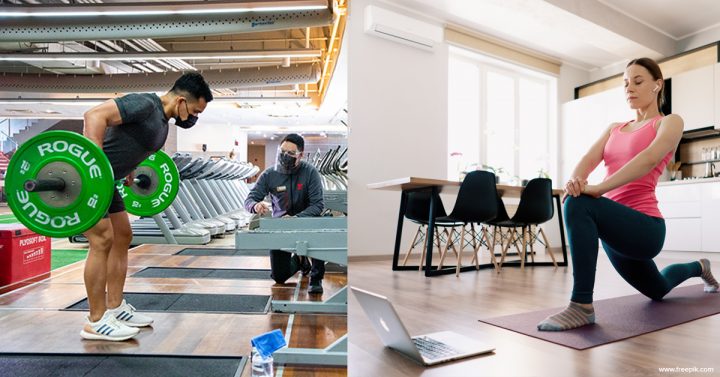 Virtual workouts were my salvation during this pandemic, as I'm sure it was for a lot of you here in the Pinoy Fitness Community.
But even now, as I clip off an indoor bike and finish a virtual live spinning class, I can't help but feel a dull ache for how we used to take these fitness classes, how we used to race, and how we used to workout or run with groups.
As we dream of a world that is free of COVID-19, you can't help but wonder: How else will fitness manifest in a post-pandemic era? Will we see more or less of these trainers on-screen or digital trackers? Or will we see more efforts to integrate the digital with the physical exercises?
Disruption and distraught
During the pandemic, running and races remain as pleasures to be postponed for a less dangerous time for me and many others who fear the virus enough to just stay at home. Plus, with fitness studios in the Philippines under lock and key for a while, options were scarce.
Because of that, routines were disrupted, to say the least. It was an upheaval seemingly inconsequential to the more mortal impacts of the pandemic. But for many people working in the fitness industry, it spelled disaster just the same.
While gym-goers were fine with and willing to do their workouts at home, closing down the gyms meant that there was no job to be done for coaches and other customer-facing personnel. It wasn't as if delivering the in-gym experience was as achievable as food to doorsteps. And so, paychecks were slashed and job losses were regrettably, inevitable.
But when you're caught between a rock and a hard place, the solutions you often come up with lead to much-needed revolutionizing of processes we've become so accustomed to. Be they for the better, or for the worse, we will all have to find out as the circumstances unfold. For the fitness industry, that meant virtual workouts and more.
Read also: Fearless Forecast: The 'New Normal' for the Fitness Community
Are virtual workouts really enough to keep moving?
The grave limitations on our choices led to virtual workouts rising as the saving grace that would keep fitness enthusiasts and establishments moving and afloat.
Local gyms such as Fitness First and Celebrity Fitness are progressively providing free live coaching sessions streamed on social media and other platforms. Boutique, class-based studios hurriedly created on-demand videos of their sessions. Fitness apps also saw a big jump in installs amid the pandemic – a positive sign that despite being limited with their workout options, athletes and enthusiasts alike are still trying their best to keep moving.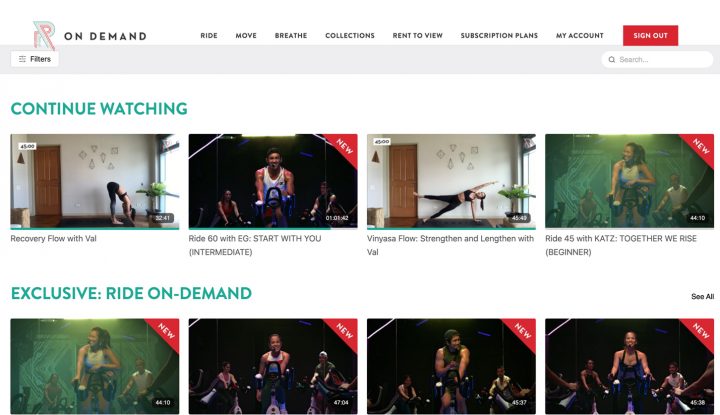 Meanwhile, virtual races provided runners with the opportunity to put their training to the test, albeit without the flashy events grounds and the electric energy of other runners on the track. All-in-all, the fitness industry also saw rapid business digitalization such that, as Ride Revolution's Noel Tordesillas encapsulates in an interview with Propelrr, is 'fully integrated to stand side by side with our live offerings.'
Fitness First, in a study launched with Kantar Worldpanel and released to the media, also echo the same prediction; virtual workouts are here to stay, not as replacements, but rather supplementary services to the live, in-person, fitness experience.
However, this isn't enough to conclude that fitness enthusiasts would favor virtual workouts over in-person experiences.
The study, which gathered responses from fitness enthusiasts (ranging from current members of Fitness First or other gyms to non-members but exercising in other ways), across Southeast Asia uncovered that 65% of the market participate in online fitness programs amid the pandemic in order to stay fit. Despite those numbers reflecting a resilient fitness community, the feelings towards virtual and in-person fitness experience remain divided with 50% of respondents reporting that they're less satisfied with the former amid COVID-19.
Reasons for the dissatisfaction include lack of proper gym equipment, motivation, and a motivating environment.
Similarly, for the Philippines, 77% report turning to online workouts to maintain or improve their health during the pandemic. Satisfaction with workouts, also saw a noticeable decline with only 40% of respondents from the Philippines said they are happy with their current options in lockdown.
The main reasons for dissatisfaction among Filipinos were also similar to the bigger Southeast Asian population, but with the notable inclusion of social experience that virtual workouts lacked.
Commenting on this finding, Evolution Wellness Philippines Country Manager Mark Ellis states that they are anticipating that "some members will revert to the same patterns… with special preference for their gym community and social experience" once vaccines are delivered en masse and 'normal' life resumes.
He also added that they expect others to mix and match gym use and home workouts to better suit their needs in maintaining fitness, among other things.
Diverse solutions for holistic fitness
Looking at this data and observing the fitness community through our Facebook group, it doesn't take much to conclude how true the findings are. If there is anything to be said about the fitness community, it's that we're armed with grit and ingenuity to always get things done, as long as we have a strong 'why' to constantly remind ourselves of.
Amid a pandemic that has bloodily hammered down the importance of staying healthy, these reasons have evolved in such a way that may sound simplistic to some and a privilege for most. The ability to stay healthy and safe in today's world is so coveted that anyone would try to achieve it as best as one can. It's for that reason that the pandemic has changed fitness and how we view it, permanently.
Where once we nitpicked our progress, trained for personal records, and physical greatness altogether, we now view it more holistically – keeping in mind that we also have our mental, emotional, social, and spiritual needs to tend to. And while achieving monumental fitness goals still inspires us, we've also gladly normalized and put more value on practical goals or, as the study from Fitness First and Kantar puts it: "aiming for overall well-being…and getting some form of exercise."
In that regard, it's worth celebrating the fact that Celebrity Fitness, Fitness First, and other establishments managed by Evolution Wellness Philippines, along with other fitness studios, are reinventing their services to meet these changing needs.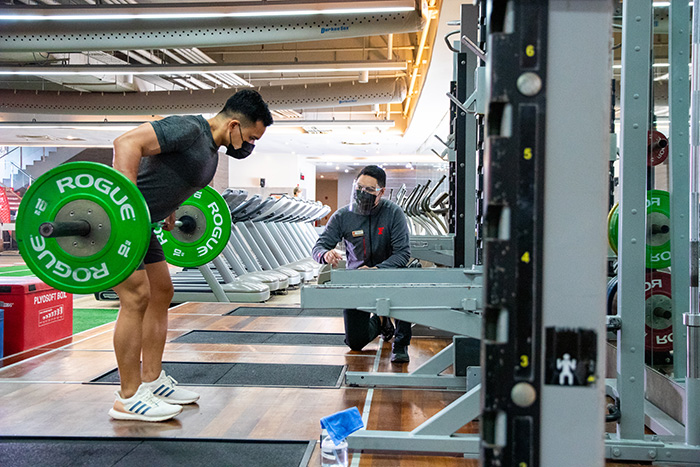 The group of establishments from Evolution Wellness have since made their virtual fitness classes a permanent part of their services on their club apps and social platforms, specifically in the form of Virtual Studio. Since the first bouts of strict lockdown implementations in the country, Fitness First staff have also been working hard to implement new policies so that they can be ready to welcome gym members back on the floor. Just recently, they also launched the MyFit Plan which is aimed at providing members control and flexibility over what they get from their membership packages.
Outside of Fitness First and Celebrity Fitness, other establishments are also diversifying their workout offerings; mixing up intense workouts with more restorative exercises like yoga and meditation. Rebel, by far, offers the most diverse range of services for the local fitness market, with content that educates you about nutrition, training, and tips to maintain overall well-being.
Looking closer to home, it allows us from the Pinoy Fitness team this data provides us with insight on how we can develop more virtual races, workouts, and topics on our website that help answer your concerns related to running and overall fitness.
Once "when all of this is over" passes out of our daily vocabulary and we are finally celebrating our reality without COVID, what I truly hope sticks with the fitness community and industry is this emphasis on holistic fitness. Often, we make the mistake of attributing health solely or mostly to physical fitness and prowess when it is, in fact, influenced by so many other factors.
There is truly no such thing as overly stressing the importance of balance. Though hard to achieve in this age when we obsess over achieving specific goals and aspirations, may we never forget that even if "taking what feels good" meant just sitting down and being quiet, I hope you take it. Welcome and accept it as a step closer to your achieving your goals, just the same as any.