Always hoping to make the sport a better and safer experience for all runners, Nike kicks off 2021 with the launch of two new running shoes designed for protecting them from injury.
While the goal of reducing injuries can be considered quite an ambitious one, the shoe tech engineers at Nike have developed a two-pronged approach to inch closer to achieving it.
According to the athletic apparel brand, they do this by first refining the existing silhouette of the shoe in a manner that makes each stride more efficient. The second is by injecting fresh technology that reinvents the relationship between the cushioning, stability, and the rocker-geometry – technology that was also found in the Infinity Run's earlier iteration – of the shoe.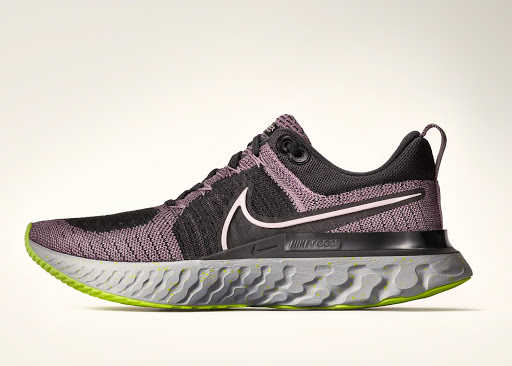 Improvements in the React's Flyknit technology
To achieve this with the Nike React Infinity Run 2 and Nike ZoomX Invincible Run, runners will be able to notice that the Flyknit upper has been updated to have stronger support in the toe, eye-stay, and foxing. Breathability of the technology has also been improved in the vamp and the midfoot – areas in the foot where runners often begin to feel the strains of long runs.
Nike also adds that Flywire cables have been added throughout the upper to help increase elasticity, ergo boosting food support without sacrificing mobility. The collar has also been updated to "feel more plush" while keeping the shoe lightweight, says Nike.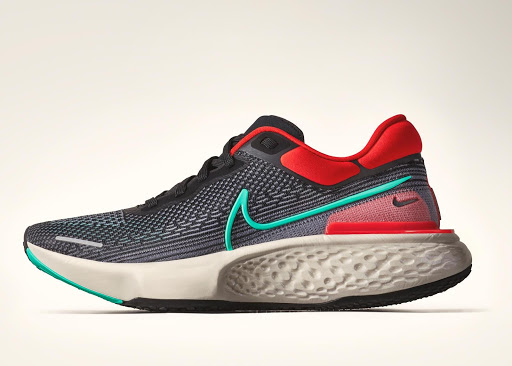 Designed for invincibility
A fine-tuned harmony in cushioning, stability and rocker geometry is what exudes in the Nike ZoomX Invincible Run. With a midsole made with responsive ZoomX foam, energy return in the underfoot for this shoe is unmatched by any other Nike patent foam tech.
Long-distance runners will find this shoe especially designed for them, as the Invincible Run's silhouette also includes more foam padding in the midsole than Infinity's React foam. This added padding creates a soft and comfortable ride that also maximizes energy return, making you more efficient in your long training sessions.
Meanwhile, the rocker geometry and wider nets in the forefoot make the transitions of your strides as fluid as possible rather than providing a springy transition commonly experienced with plated running footwear. The homogenizing of these technologies in this one shoe hope to make runners near-invincible even as they carry on with their high-mileage runs.
RELATED READ: Nike's Alphafly NEXT% – developed from tech used in Eliud's SUB2 marathon
The Nike React Infinity Run 2 and Nike ZoomX Invincible Run will be available at select Nike Park stores on January 14 and February 18, respectively. Retail price for the Nike React Infinity Run 2 is PHP 8,295 while the Nike ZoomX Invincible Run retails for PHP 9,295.
Got anything more you'd like to find out about these new shoes from Nike? Post a question over at the Pinoy Fitness Community Facebook Group, and let's see what we can test out.