In its 10th year, the Stallion Run is a community based fun run organized by the Xavier School community (XSPA, AAXS and Xavier School) and led by the XS Batch '96 who will be celebrating its 25th year this 2021. The XS Fun Run is held annually in the Xavier School grounds, however, due to the pandemic, the fun run will be done virtually. This year's beneficiary will be for the Xavier School Educational Trust Fund.
The first ever 21K Virtual Stallion Run will be held on Feb 14-28, 2021. Participants will log in their runs via the Pinoy Fitness Aleta mobile app until they reach 21KM in two weeks.
Major sponsor for this event is Seiko Philippines. Exciting raffle prizes like Seiko Watches and a Playstation 5 await registrants. Registration is FREE and is open to all interested runners.
21K Virtual Stallion Run (FREE)
February 14-28, 2021
21K
Anywhere in the World
Registration Fee:
FREE!
Note: Raffle prizes are to be claimed at the Xavier School Community Office
Raffle Items:
– 1 x Seiko Watch
– 1 x PlayStation 5
– 4 x PlayHard Massage Gun
– 2 x Skechers Shoes
– 5 x Kappa/Crumpler Assorted items
Registration Venue:
1. Web Browser – Click Here
2. Apple App Store – Click Here
3. Google Play Store – Click Here
Reward: Virtual Badge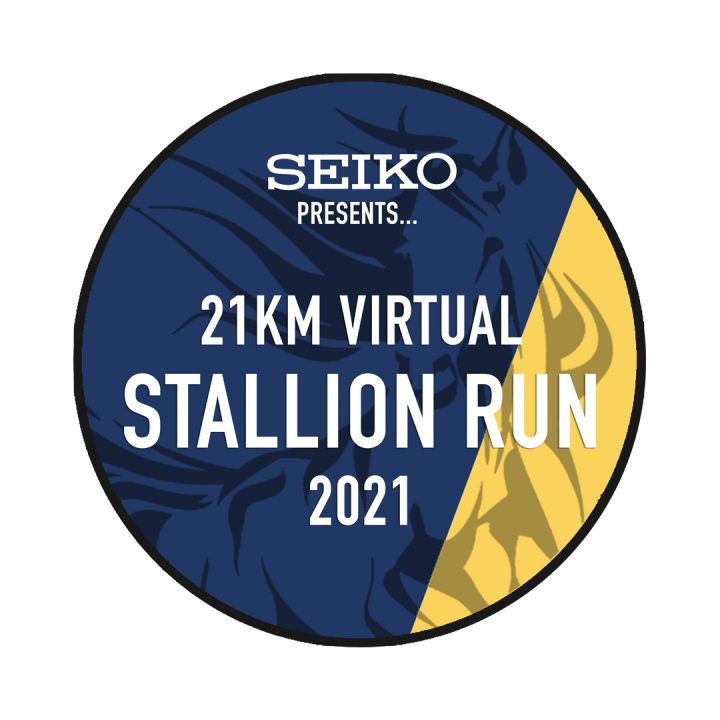 How does a Virtual Race work?
– Choose and Register on a Virtual Race
– Use a GPS-tracking running app, watch or treadmill
– Track and Finish the Race
– Take a photo of your result
– Submit your Run
Rules:
"No completion, no reward" policy; This race is based on honour system, periodic checks will be done on the submissions.
All GPS-based App and Treadmill Submissions are allowed.
Account will be suspended if fraudulent results are found