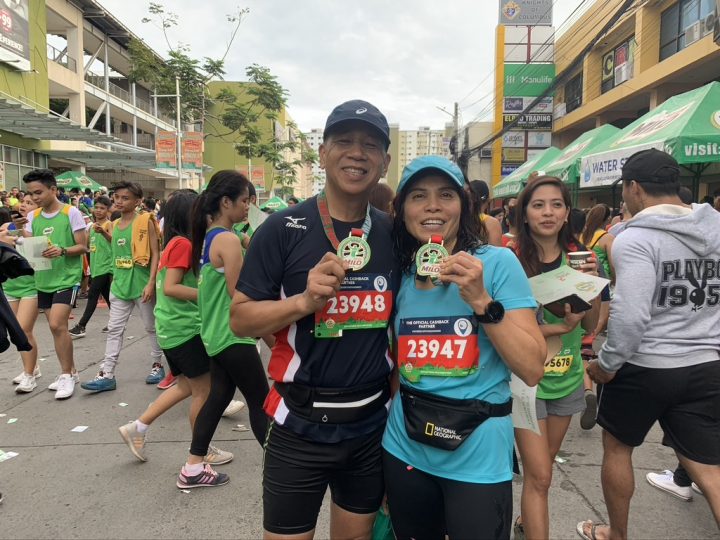 I (Cris Aspiras Jr.) and my wife (Gemma Aspiras) will celebrate our 28 years of marriage this February 21, 2020. We are both lawyers and are partners in Aspiras & Aspiras Law Offices, based in Ortigas Center, Pasig City. We love to run and we run for love.
I engaged in court litigation practice after passing the bar examinations in 1990, while my wife has been into corporate related work with a stint in the government sector. We have four (4) children, the eldest, Ryan, at 27 is about to finish his medical schooling, the 2nd, Pat, just recently completed her masteral degree in Sydney University, Bea, is in college at the premiere University of the Philippines, while Marga is graduating from middle school this year.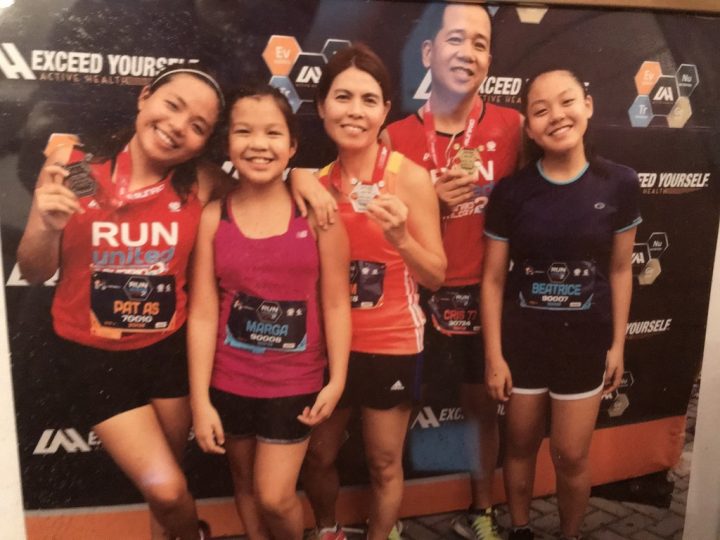 Outside the courtroom and legal tasks, I and my wife train and run marathons. Our next run together will be the Harmony Geneva Marathon for Unicef on May 10, 2020. We have already finished three (3) marathon majors, namely the Berlin Marathon in 2017, the New York Marathon in 2018, and the Chicago Marathon last 2019. We also finished the Portland Marathon in 2016 and the 2018 Stockholm Marathon. In the Philippines, I have recently finished the Milo Marathon Finals last January 19, 2020, my 3rd local marathon. My next marathon major, for which I have tried three (3) times to join via lottery, will be the Tokyo Marathon this March 1, 2020.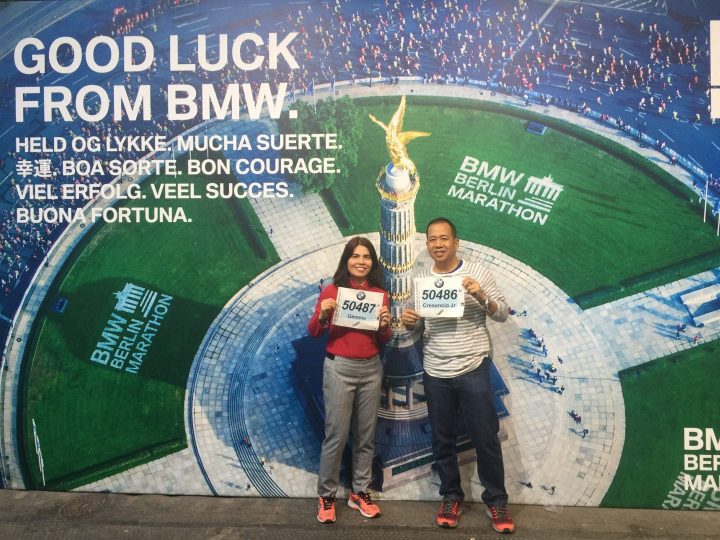 I was the first one to turn running from a leisure activity to more than a hobby – a dedication. Before turning 50 (am celebrating my 55th birthday this February 20), I decided to become fit and healthy. From a casual runner of 3K's and village runs, I challenged and scared myself to run a half marathon in four (4) months. True enough, I lost about 30 pounds, finished my first ever 21K, and the best part of it, I got my whole family involved in running.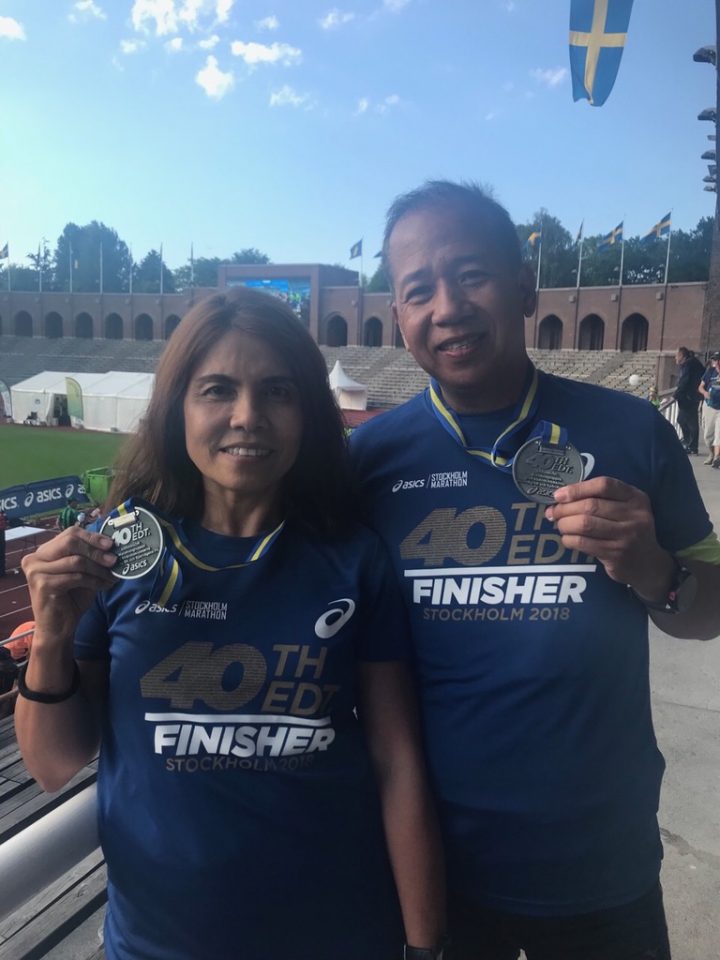 Prior to discovering marathons, life is a series of work and vacations for sight seeing, adventure, and exploration only. Today, we live to run and run to live, for health, joy, and adventure, and for love, a love of just being together that sustained running. As a couple, running keeps us continue bonding in love together with more staying power(!) in bed [of course, this is my version!].
We rest our case. It is time to run and see you at the starting line!
About the author:
Cris Aspiras is a partner of Aspiras & Aspiras Law Offices and a book author of "PDAF Controversy: For the Defense." Outside the courtroom, he is an avid runner, having finished with a PR his 4th marathon, the 44th Berlin Marathon last 2017. He is married to a fellow lawyer and marathoner, Atty. Gemma Aspiras. They are blessed with four (4) children, all runners for fun.