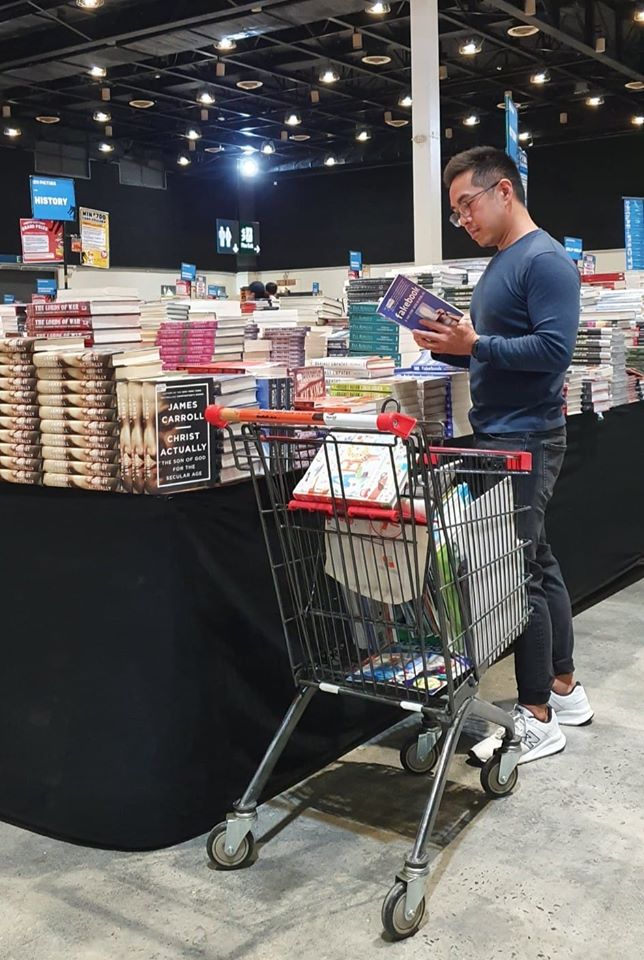 The weekend of February 14 is sure to bring upon metro dwellers hellish traffic being as it is a payday Friday, Valentine's Day, and the long-awaited opening of the Big Bad Wolf book sale.
Now going on its 3rd year run in Manila, the Big Bad Wolf boasts the widest selection of books selling at 50% to 90% discounts. What bookworm wouldn't be attracted? We know we couldn't resist.
With prices so low, 10 full event days, and doors open 24/7 to cater to visiting bookworms, the Big Bad Wolf is expected to draw in a huge crowd of book lovers.
Given these, it is important to be efficient when you make the visit. Here are a few tips on how to do it from the Pinoy Fitness team:
1. Schedule your visit during downtime, if possible.
The Big Bad Wolf will be running for 10 days, with doors open 24/7 for the duration of its run. If you want to avoid the crowd, the traffic, and of course the long lines at the entrance and cashier, it would be most practical to schedule your visit during a weekday, or at times of the day when there are fewer people expected.
2. Make a list of titles you've been meaning to buy.
We know every bookworm has a list of pending books to read. But allow us to remind you to bring that list along with you. Having the widest selection of books, to have that list with you will be crucial in not just helping you save time, but to also stick to your shopping budget.
3. Organize them according to genre
As book sales go, the event will make sure to organize the books according to genre to make it easier for sale-goers. An additional tip we can offer to make your shopping more efficient is to check back on your list of titles and group them by genre. If a bulk of them, for example, is science fiction, then make sure to go there first. Then visit the sections in descending order of your purchase priority.
4. Follow protocols accordingly.
It is important to note that there is a deadly virus going around. With the 2019 novel coronavirus outbreak, the Big Bag Wolf is implementing important hygiene protocols to protect event-goers. At the entrance and exit gates, make sure to stop for guards who are taking body temperatures and spraying hands with alcohol so that you have a clean and safe experience at the book sale.
5. Shop away!
After taking note of all these things, the only thing left to do is to shop away and have a happy time hoarding. So enjoy, bookworms!
Visiting the Big Bad Wolf book sale this week? Send us photos of your haul! We'd love to see what you're (hopefully) reading.