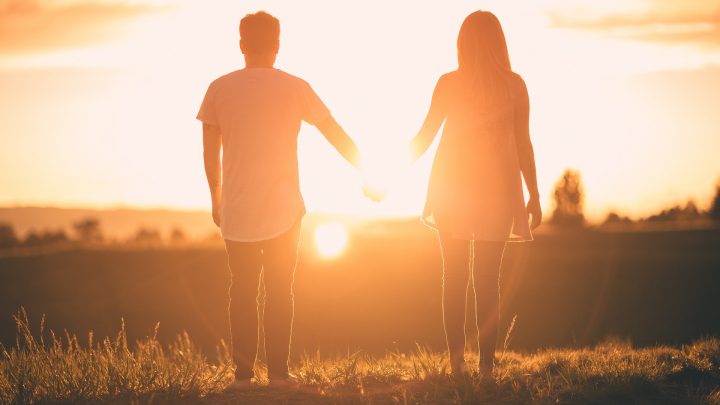 How to Prepare Yourself before Finding Mr. Right
(From Pabebe to Ms. Fit and Right)
Do you always act cute or trying hard to act demure or feel guilty that you are pabebe-in nature? Or feel annoyed with the pabebe girls around you?
Do you have a friend who calls you every time she is being lost in the city, who is afraid in the crowded and the most popular public sauna – the MRT, a crybaby when she is not yet home before 8 pm, has an acrophobia and incessantly sweating after a 200-meter walk during rush hours?
How about your favorite schoolmate who consumes more than an hour eating her lunch? Or your health-conscious officemate who never drink service water, instead she prefer to pay for a bottled water? How would you feel when you are in a turo-turo and a stranger is requesting a disposable spoon and fork?
It's cute being part of the trending pabebe world but we should also aspire to be the smart, self-sufficient and independent women our society needs. But why do we always compare ourselves to people better than us and in the end we become insecure. We can't figure out where we good at because we prefer to stay at the same line. At the end of each day, we keep on seeing our biggest F- frustrations.
But as soon as I start joining running events, I also began to see myself as the one character in a story that at the end, I came to realize that the purpose of life is to give it a purpose.
1. Set your clear intention.
Don't doubt on what you believe and don't believe on what you doubt. Remain focused on your own actions. Be your own competition because you are your one best competitor. If your goal is to gain 500 likes from your FB friends after crossing the finish line, ask yourself again why you register and pay for a thousand.
2. Passion and constancy of purpose.
Be consistent in your desire to becoming physically, mentally, emotionally and physiologically fit. If you feel you are obliged to run so you can accompany your friend or crush, do not run. Put your heart in running, not necessarily towards your running buddy.
3. Conviction to one's self.
After surviving the long and tiring run, your inner goal will soon be achieved- your trust and confidence to yourself. Instill in your mind that "I can" is 100 times more important than IQ. You are yet to redeem the better version of yourself.
4. Direct perception of truth.
If you want to have better and independent decisions in life, you need to develop your inner voice, your intuition. Nurture your creativity while practicing mindfulness. Turn your tiring run into a mindful meditation by appreciating the nature, analyzing your own strength and cherishing all your senses.
5. Not easily giving up.
Running is not a big joke, it requires all the components of Physical Fitness Education Program during your school days. But most importantly, sacrifice is associated in aiming for the Finisher's medal. Get up from your warm bed and cold breeze and prepare yourself for the gun start.
6. Patience is always the greatest virtue.
When there is patience, there is progress. Remember that the last one kilometer is still part of the race. You are free to take short cuts or to stop whenever you wish but the feeling of accomplishment will never be as genuine as you cheated your own self.
7. Being courteously respectful of others.
Humility is not only a feeling but a blessing. The time you decided to run, you've already found the champion in you. But remember, you are a champion with a heart. Pick your own trash, be considerate to your fellow runners if they are still taking their groufies.
8. Adaptability and versatility.
In a very literal sense, aside from being physically flexible, you will also learn how to adjust for other's convenience and you will notice little by little that you forgot to do things for your own comfort but at your own expense. You will become as resourceful and as strategic as you never before your pabebe days.
9. Desire to learn new things.
In running, you will meet again your inner child who is always curious to experience new things, either clean or dirty. After each run, you will not only acquire skills but eventually you will develop the good character in you. Share your enthusiasm and productivity to your friends and family.
10. Turning trials into triumphs.
You will once hit by expected trials when you failed to prepare well. But failure does not define who you are. Do not let your life go by just watching others win. Hold your breath, step outside the same line and let the change begin.
During my first 5 km run, I took a step and with new strength I'd never felt before, I kissed my comfort zone goodbye and closed and locked the door. What we call failure is not the falling down, but the so- called staying in the same line.
There is no need for you to lose weight or color your hair or have some facial massage to attract men. Believe me, with the right attitude you will kiss your pabebe self goodbye. Embracing these running traits, you just wait and Mr. Right will find and run towards you.