I remember my triathlete friend telling me that he goes out of Metro Manila just to train in mountain cycling. I realized, then, that it's what most triathletes do since we just don't have that kind of setting in this urban jungle. However, upon hearing about The Bike Playground, I think it's going to be revolutionary for these athletes.
The Bike Playground is the first indoor cycling park in the Philippines located in Circulo Verde, Quezon City. In this relatively-far-from-the-city community, Bike Playground found the perfect vast space where bikers can cycle enjoyably and peacefully.
I'm no cyclist, but I got to try the facilities that Bike Playground offers: the Pump Park and the Outdoor Trail.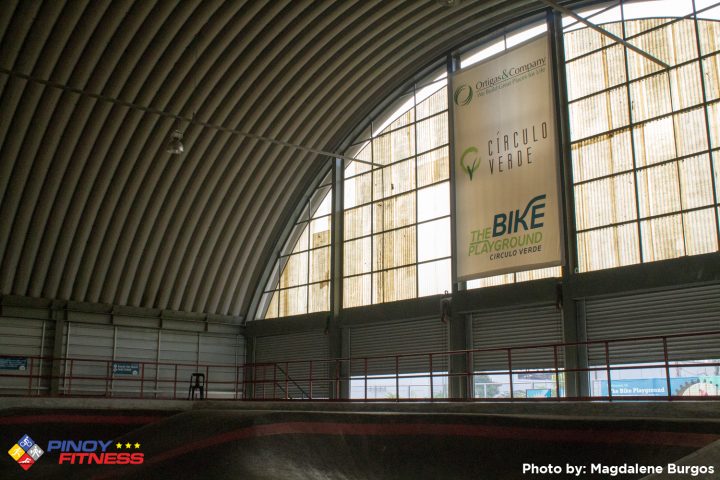 Pump Park
The Pump Park is a bumpy rink made out of asphalt. It's ups and downs make it ideal for bikers who wants to work on their stunts and exhibitions. I saw some bikers doing the nollie and the front wheel lift — it was amazing (and nerve wrecking they might get injured) to see.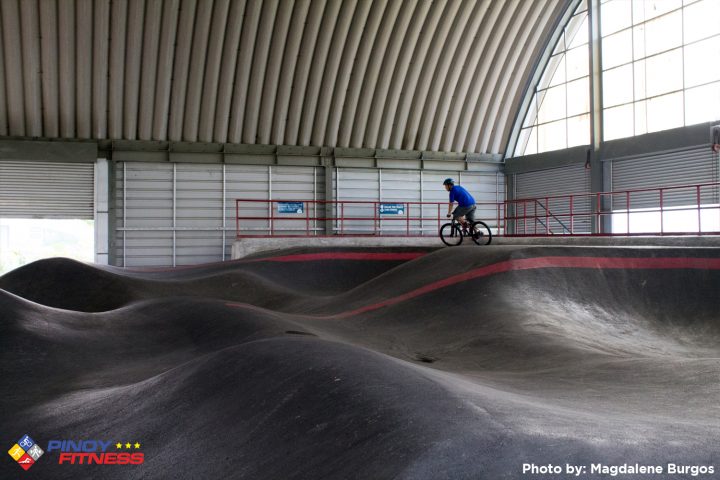 The pump park may be intimidating to step your wheels on, but it's definitely a great experience. I mean, who knows? You might get to learn how to do a trick or two! The trainers and fellow cyclists are friendly and they'll gladly assist you.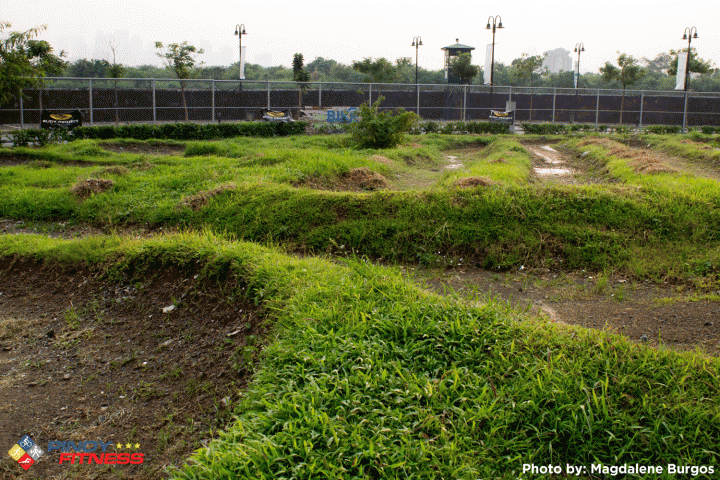 Outdoor Trail
This trail is absolutely perfect in terms of effect and scenery. The terrain is deliberately designed to imitate a mountain so bikers don't need to go out of the city just to do an off-road cycling. This is perhaps their main facility. It may not be that long compared to actual treks (since the path is only around 1 km), but it's definitely as equally challenging with all the humps, rocks, gravel, and many more.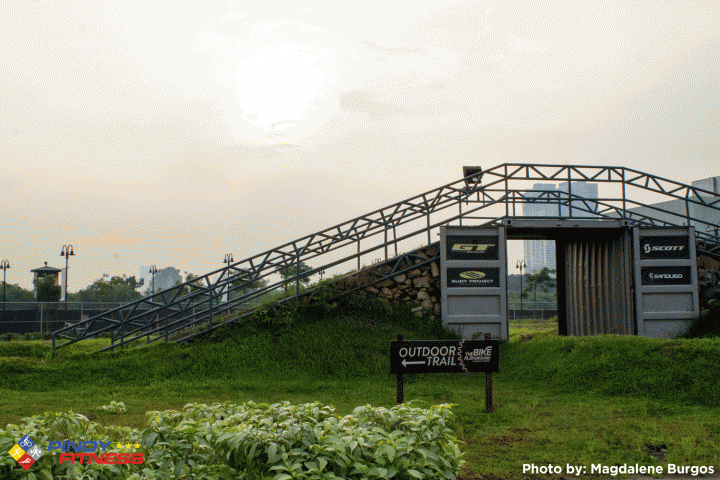 The Outdoor Trail also has a giant ramp that lets you experience what it's like to cross a small hill. You might think it's easy, but it's much harder than it looks. You really need to pedal hard to reach the top and keep your balance as you descend.
About the scenery, let this picture speak for itself.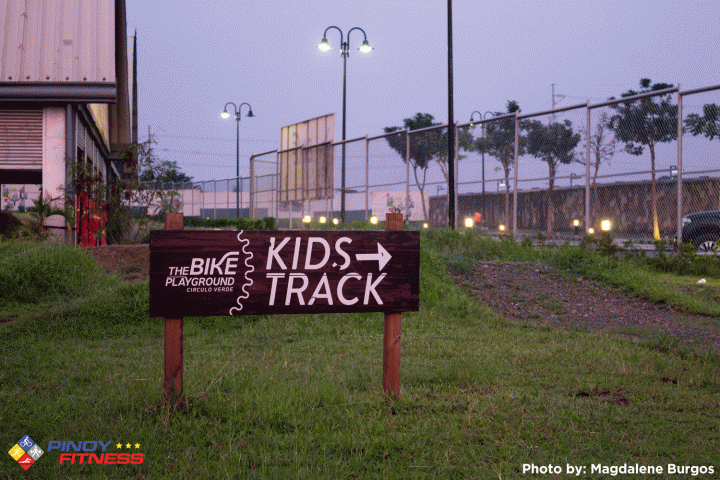 The Kids Track
Now if you're a first-timer or you just want to learn how to cycle, the park is newbie-friendly, as well! They have bikes for rent and have friendly trainers willing to guide you throughout your stay. If you're not too confident about both amenities, you can opt to try the Kid's Track first. Don't feel embarrassed—I done it, too! #NoShame #BetterSafeThanSorry
PS: The place also makes a very nice instagrammable spot (Millennials, you're welcome)!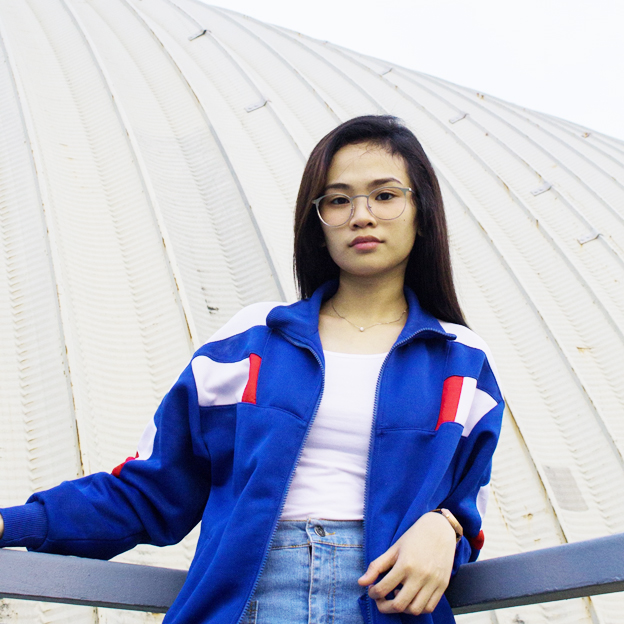 So if you're looking for a place to do off-road cycling, but find it inconvenient to go out of the city, The Bike Playground is the perfect spot for you.
Rates:
Day Tour:
7am to 5pm…………… P65
5pm to 8pm……………P90
Monday and Wednesday: 7:00 AM to 8:30 PM
Tuesday, Thursday to Sunday: 7:00 AM to 8:00 PM
Memberships:
10-Day Pass…………………..P650
– Valid for one year
– Day or Night Pass per session
Monthly Membership……..P1,500 (+ P120 for plastic ID)
– One-time application
– Day or Night Pass per session
– 10% Discount on rents
– Non-Transferrable
Bike Rentals:
Pump Track Bike…….P500/2hours with basic instructions*
Mountain Bike………..P500/2hours with basic instructions*
Kids Bike………………..P350/2hours
Helmet Only……………P100/2hours
Lockers (soon!)……….P50/2hours
*Basic Instructions include parts of the bike, adjustments of saddle height, braking, shifting. These are basic instructions for your safety only and not skills/lessons in riding.
Lessons/Trainings:
Before Basic……….P500/head/2hours
– For those with zero knowledge in cycling
Basic Skills…………….P350/head/1hour
– For those who have knowledge but wants to learn the basic techniques in cycling (Turning, Climbing, Descending, Drills/Exercises)
Advanced Skills……..P500/head/2hours
– For those who are adept in cycling and wants to learn advance techniques such as Advanced Cornering, Advanced Drills/Exercises, and Intro to Bunny Hop.
The Bike Playground
Circulo Verde, Calle Industria, Bagumbayan QC, Manila 1110
For questions or Venue Rental:
Email: [email protected]
Facebook: www.facebook.com/thebikeplayground
Website: www.thebikeplayground.com