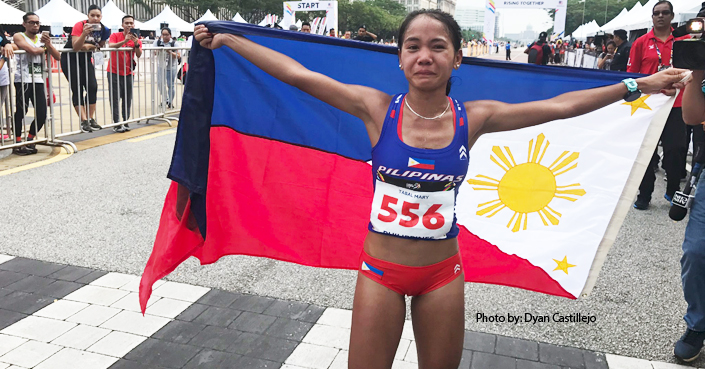 Photo by: Dyan Castillejo (Twitter)
TABAL WINS GOLD! #SEAGames2017 @ABSCBNNews @abscbnsports pic.twitter.com/ztbhlDTJzb

— DYAN CASTILLEJO (@DYANCASTILLEJO) August 19, 2017
Cebuana Marathoner Mary Joy Tabal grabs the first gold medal for the Philippines in the 2017 Southeast Asian Games in Kuala Lumpur, Malaysia!
As of now the official time of Tabal is not yet available but the win was confirmed by the video above that was recorded live by Dyan Castillejo at the event.
Update: Unofficial Marathon Finish Time of Tabal is 2:48:26
Tabal tears of joy describing her last few km for the gold #SEAGame2017 pic.twitter.com/vcF7AfwyM7

— DYAN CASTILLEJO (@DYANCASTILLEJO) August 19, 2017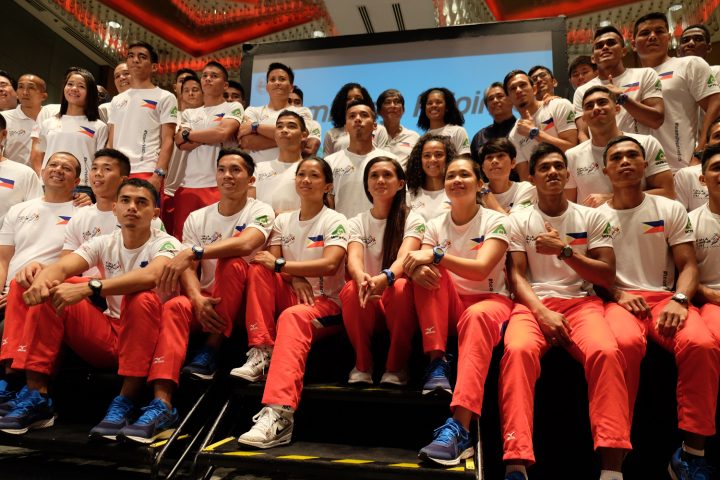 Tabal is one of the 38 athletes representing the Philippine Aethletics Track and Field Association (PATAFA) in the KL SEA Games.
Congratulations Mary Joy Tabal! We are proud of you!
Related Article: PH Athletics Team Aims High in KL SEA Games
Tabal IN TEARS as she hugS PATAFA president Philip Juico #SEAGame2017 pic.twitter.com/BcbWy80Qoa

— DYAN CASTILLEJO (@DYANCASTILLEJO) August 19, 2017
Official Results:
Official result of Women's marathon where Mary Joy Tabal landed a gold 🇵🇭 #SEAGames2017 pic.twitter.com/clrPJBemA8

— DYAN CASTILLEJO (@DYANCASTILLEJO) August 19, 2017