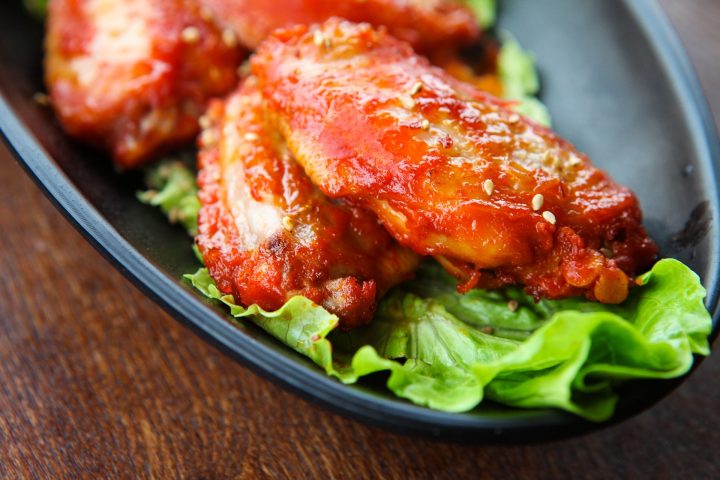 5 Must Try Places for your Chicken Wings Fix
Cheat days are probably what every foodie slash fitness junkie looks forward to. I mean, who wouldn't want to go on a delicious (sometimes unhealthy) food spree every now and then? After all, the saying "treat yourself" is a reminder that from time to time, it's reasonable to do so after those long hours of running and being on the treadmill.
If you're looking for a place to eat chicken wings, here are five recommended places you can spend your cheat days at.
1. Frankie's New York Buffalo Wings
A taste of New York's buffalo wings will be served to you if you dine in Frankie's. With its variety of delicious budget friendly flavored wings, you're ought to have a food coma by the time you leave the place. The restaurant is also known for their boneless with rice meals that will surely fill in your cheat days.
Location: Bonifacio Global City, Megamall, SM Aura, SM Quezon City, UP Town Center Diliman.
Cost: 500 Pesos for two people
2. Skinny Mike's Sports Bar
If you're thinking what day is the best day to have you cheat day it's on a Tuesday night when Skinny Mike's offers 15 pesos per wing. The restaurant is known for its full bar, top city view, pool table and of course, their delicious chicken wings.
Location: Bonifacio Global City.
Cost: 1,400 Pesos for two people (approx.) with alcohol
3. Wingman
The best way to spend your cheat day is to go all out and there's nothing like having 15 different flavored chicken wings of Wingman. The American-style restaurant is also known for its outdoor setting and rooftop view that will add the chilly vibe to your dining experience. While you're at it, why not add their curly fries as well.
Location: San Antonio, Makati. and Taguig City.
Cost: 800 Pesos for two people (approx.).
4. Flaming Wings
This restaurant may be very popular for college students, but it isn't so bad either for a cheat day destination. Flaming wings is best known for its chicken wings, buffalo wing, chicken tenders, bleu cheese dip and its garlic fries. Don't forget to top off your meal with their special wicked oreos.
Location: BF Homes, Paranaque, Taft Avenue and Katipunan Avenue
Cost: 650 for two people (approx).
5. Wingstop
With their special crisp flavored chicken wings and bites, Wingstop is another destination for your wings craving. It has 9 locations nationwide, the most from all the places above and is known for their garlic parmesan, onion rings, honey garlic, cajun fries, buffalo wings and of course nachos. Best place to go all out is a place with variety.
Location: Glorietta Makati, Circuit Makati, Trinoma, Alabang Town Center, Promenade Greenhills, UP Town Center, Bonifacio Global City, Estancia Capitol Commons, Fairview Quezon City.
Cost: 800 for two people (approx)