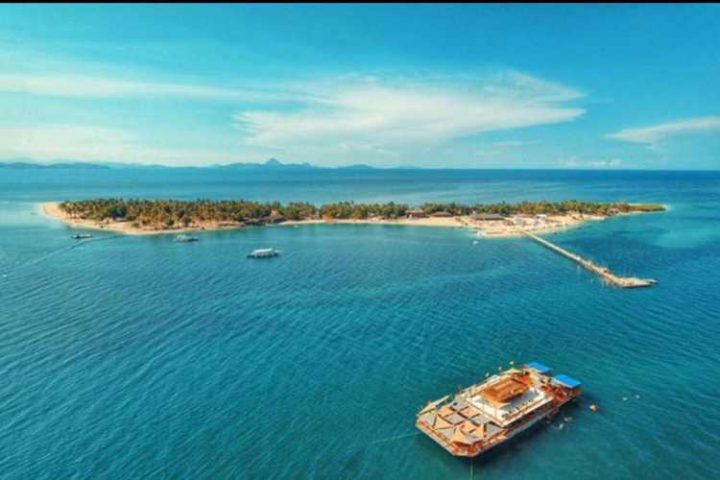 6 Summer Destinations You Should Visit this Summer
Summer is not complete without going on trips. Having no school or no work is already good enough because you'll have more time to work out and do other things you've been wanting to do. But if you come to think about it, going on adventures is what really makes summer more memorable and exciting.
Whether you want to reward yourself with some "me time" or you simply want to escape the summer heat, there are countless of destinations you could choose to go to. From beaches to hotels, we came up with a list of various spots that you might want to visit. They may or may not be new, but it's definitely something to make your summer more interesting.
Here are some summer destinations we suggest:
Beaches for those Beach Bodies
After working hard to achieve that body, summer is the best time to show what you got with confidence. Buy the perfect swimming attire and head to these beaches: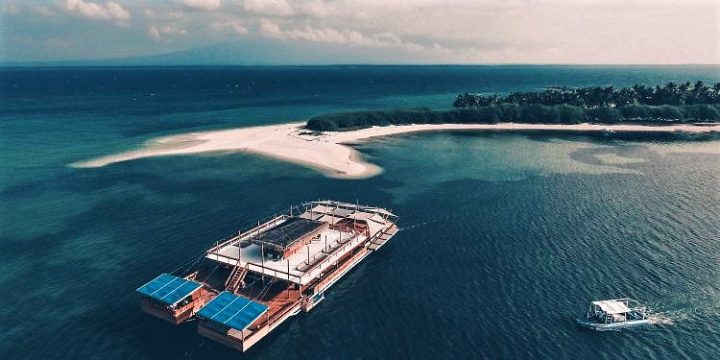 Lakawon
Powdery, white sand, crystal-clear water, luscious coconut trees– these are what summers are made of. Lakawon Island is located in the northern part of Negros Occidental. Aside from the extra beautiful wonder of nature, Lakawon is special because it is where Tawhai, the biggest floating bar in Asia, is.
You may have to shed a few bucks and hours to fly to this island, but it's going to be totally worth it.
(Have you heard? There will be a marathon swim at Lakawon! Read more here!)
La Union
La Union (LU) is just a few hours away from Manila, and it is definitely worth visiting. There are numerous things you could do in LU such as surfing, food (and bar) tripping, landmark tours, and many, many more.
Surfing lessons: Elyu Classic.
Food and Bar Restaurant: El Union Coffee
Landmarks: Ma Cho Temple, Luna's Watch Tower
If you're into partying and couldn't go to Boracay for LaBoracay, LU actually has their own version of a labor day party called LAbor UNION Festival. It'll be from April 27 to 30, so you might want to keep that in mind in case you want good vibes, good music, and good booze.
Literally Cool Destinations
In Manila, the temperature can reach up to 40 degrees. That can't be good along with the pollution we have in the city. Fortunately, not all parts of the Philippines are like that; we have provinces where climates are naturally cooler. Now if you don't have the resources to go out of the country, these 2 places will do:
Baguio
Baguio may get annoying at times for being crowded, but let's not deny the fact that we just choose to bear with it because we actually enjoy the climate (and the strawberry taho!). During the ber months, Baguio can get as cold as 7 degrees. It wouldn't be as cold as that during the summer, but it's better than the heat we have in Manila.
https://www.instagram.com/p/BSFFO6tjpMq/?taken-at=215658200
Batanes
Peaceful and relaxing. That would probably be the best words to describe Batanes. There is almost no signal there which can be therapeutic, actually. You would just enjoy the company of your friends/family by touring the beautiful and scenic area while taking a break from social media.
The climate in Batanes is relatively cool (average of 22 degrees) since it is quite near Taiwan already. With a temperature like that, hiking/trekking would be more enjoyable.
Urban Escape
Even in the city, one can actually find paradise if he/she just knows where to look. Summer can mean road trips for some, but it can also mean staycations for others. I, for one, love staycations. Just thinking about white, soft beds, air-conditioned room all day, bathtubs, swimming pools, breakfast in beds, and many more are enough for me. I mean: who says summers have to be filled with outdoor activities? With leisure, comfort, and style, relax those muscles of yours in these two hotels:
Conrad Manila Hotel
This intricately-structured hotel near Mall of Asia overlooking Manila Bay is trending nowadays. Rightly so because of its stunning architecture and minimalist rooms. Aside from that, they have a spa room, 24/7 gym, and an infinity pool. If you can't go to the beach to lowkey flaunt your beach body, Conrad hotel is a very nice alternative (not to mention that it looks classier)!
Cocoon Boutique Hotel
Timog is known for different restaurants and bars. Little do people know that it also has one of the chillest boutique hotels there is. Being a small hotel, Cocoon is special in its own way because of its exclusivity. This 6-floor building is very homey. I can vouch for that because I've stayed there once. The room is exceptional with its cabin-type look and large space. They also have very fast wifi and smart TV to keep you entertained. Truly, an ideal place to rest and de-stress.
Cocoon also has a nice roof deck pool that is really charming especially at night with its neon lights. Near the pool is their in-house restaurant called Abuelas. You can maximize your me-time by having a cheat day because they serve pretty decent food, as well.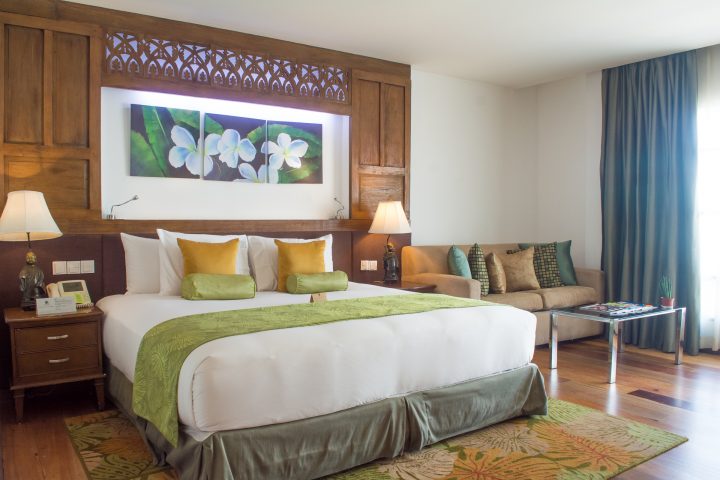 Taken by: Pia Nicolas (https://www.instagram.com/pianicolas)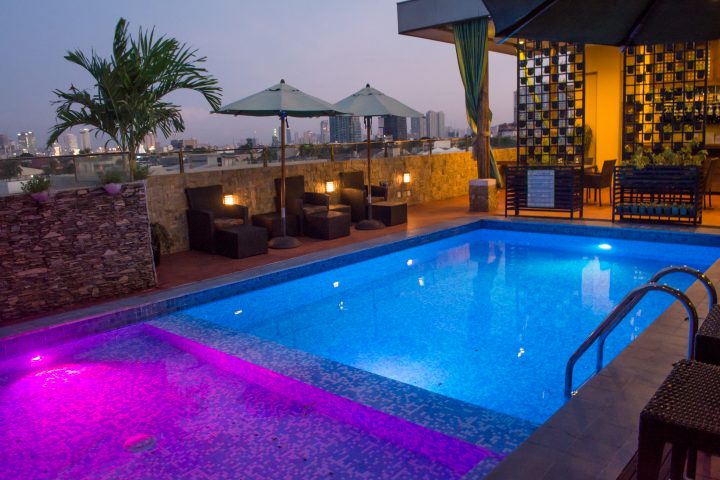 Taken by: Pia Nicolas (https://www.instagram.com/pianicolas)
Where are you going this summer? Comment below and share with us how you'll make this summer the best one yet!