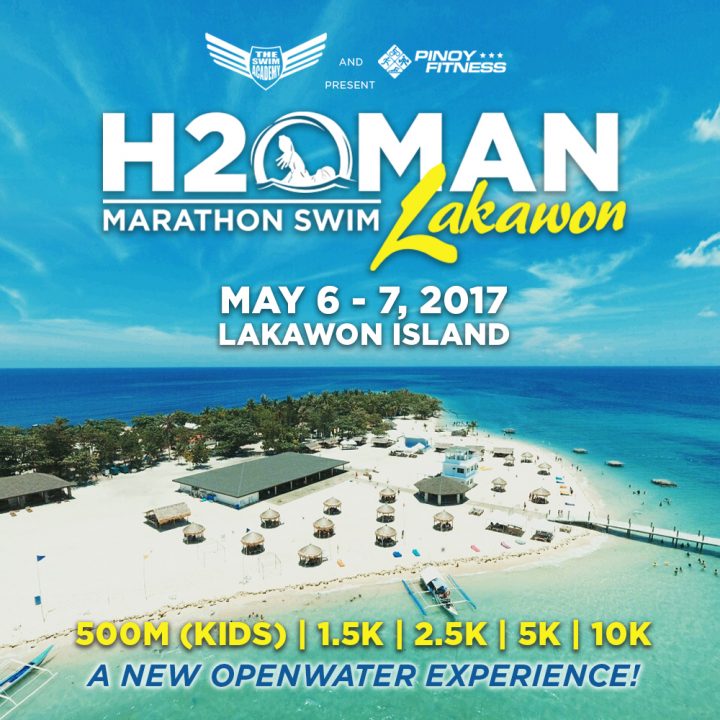 The Swim Academy and Pinoy Fitness is coming together to bring you an unforgettable open water swim experience. Introducing the H2OMAN Marathon Swim in Lakawon Island Resort happening on May 6-7, 2017 in Lakawon Island Resort.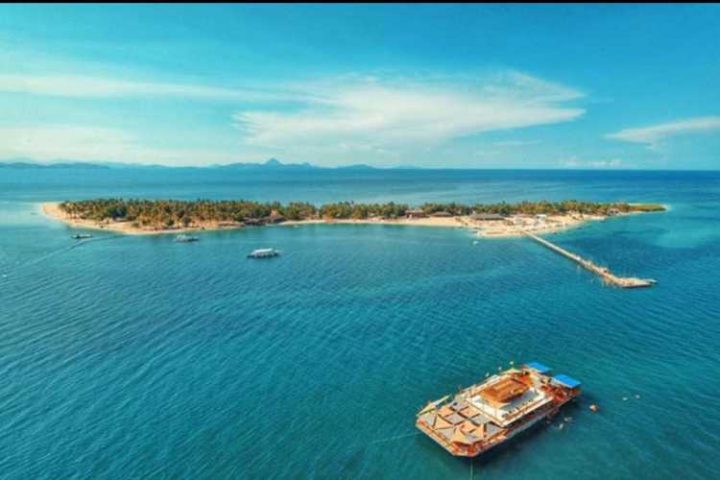 Lakawon is a banana-shaped island off the coast of Cadiz in the northern portion of Negros Occidental, a province in the Negros Island Region of the Philippines. A white sand beach resort on the island that is a popular destination for both local and foreign tourists.
The open water race will feature a full 10KM Marathon Swim, 5K Half Marathon Swim, 2.5K, 1.5K and a 500M Swim for Kids. Join us for this New Open Water Experience in Negros.
H2OMAN Marathon Swim Lakawon
May 6-7, 2017
Lakawon Island, Negros Occidental
500m|1.5K|2.5K|5K|10K Swim
Organizer: Swim Academy and Pinoy Fitness
Stay updated about this event – Click Here
Registration Fees:
Early Bird Registration (February 1 to March 15, 2017)
H2OMAN 10K- P3,500 / $75
H2OMAN 4-Man Relay – P8,000 / $170
H2OMAN 5K – P2,500 / $55
H2OMAN 2.5K – P2,500 / $55
H2OMAN Standard 1.5K – P2,000 / $45
H2OMAN Kids – P1,500 / $35
Regular Registration (March 16 to March 31, 2017)
H2OMAN 10K- P4,500 / $95
H2OMAN Relay (4 Person) – P10,000 / $215
H2OMAN 5K – P3,500 / $75
H2OMAN 2.5K – P3,500 / $75
H2OMAN Standard 1.5K – P3,000 / $65
H2OMAN Kids – P2,000 / $45
– Race Kit inclusive of a Swim Cap, Finisher Medal, Finisher Towel and Finisher Shirt
Race Schedule:
May 6: 10K Solo and 10K 4-Man Relay
May 7: 5K, 2.5K, 1.5K and 500M
Schedule of Activities:
May 6, 2017: H2OMAN 10K and RELAY
Body Marking – 5:00AM to 5:30AM
Gun Start – 6:00AM to 11:00AM
May 7, 2017: 5km, 2.5km , 1.5km, 500m
Body Marking (Tawhai Floating Bar) – 6:00AM to 8:30AM
Gun Start for H2OMAN 5K – 7:30 AM to 10:00 AM
Gun Start for H2OMAN 2.5K – 8:00AM to 9:30 AM
Gun Start for H2OMAN standard – 8:30AM to 9:30AM
Gun Start for H2OMAN kids – 10:30AM – 11:30AM
Awarding & Lunch – 12:00nn to 2:00pm
Registration Venues: (Starting February 1, 2017)
1. ONLINE REGISTRATION – CLICK HERE

Refund Policy:
– 100% refund until February 29,2017
– 50% refund until March 15, 2017
– No refunds after March 15, 2017
– REGISTRATION ARE NON TRANSFERABLE
– In the event of cancellation due to Force Majeure registration will not be refunded.
– ADD P880/person for Roundtrip Bacolod-Silay Airport to Lakawon Island
For Hotel and Transport Reservation:
Call: 0917-555-6979 | 0917-502-2625 | 0956-918-6770
Email: [email protected]
NOTE: Lakawon Website intentionally blocked off the dates for Lakawon Participants, please Call or Email them directly for hotel bookings and enjoy the event discounted hotel rates.
Getting to Lakawon:
1. Starting in Bacolod City
2. Proceed to Northbound Terminal to take the Ceres Liner Bus – 20 Minutes
3. Bus from Bacolod to Crossing Burgos – 1 Hour
4. Tricycle from Crossing Burgos to Cadiz Viejo – 20 Minutes
5. Bangka ride (Cadiz to Lakawon Isalnd ) – 20 Minutes
Day Trip: May 7, 2017
1. Once your're registered, send an email to [email protected] to inform us you're riding the 5:30am trip going to the Island.
2. This trip is only for the registered participants. We'll bring you directly to the Floating Bar for their race kits and body marking.
3. This is only for May 7 events (5K, 2.5K, 1.5K and 500M)
Race Routes: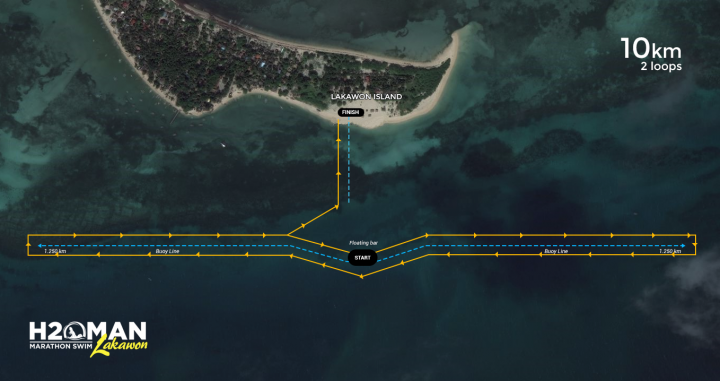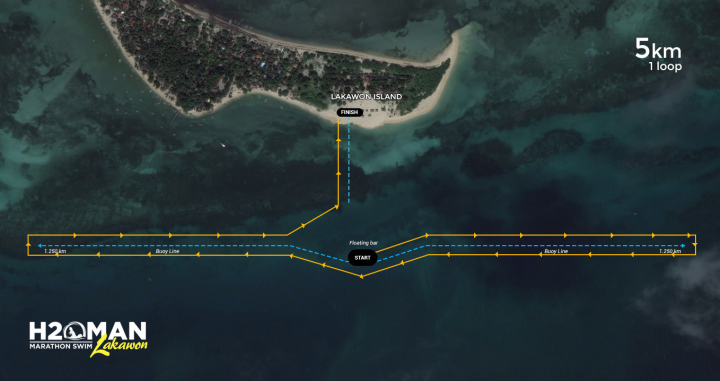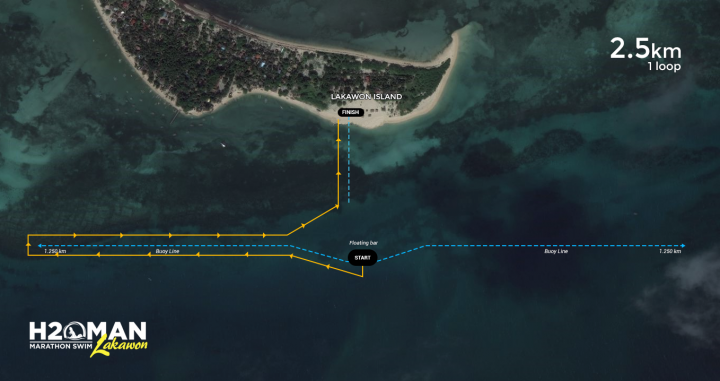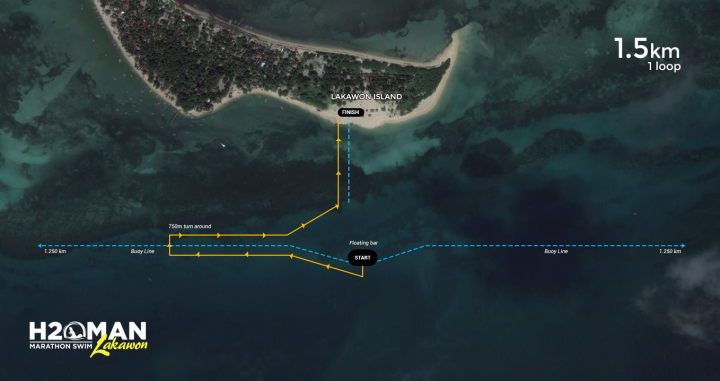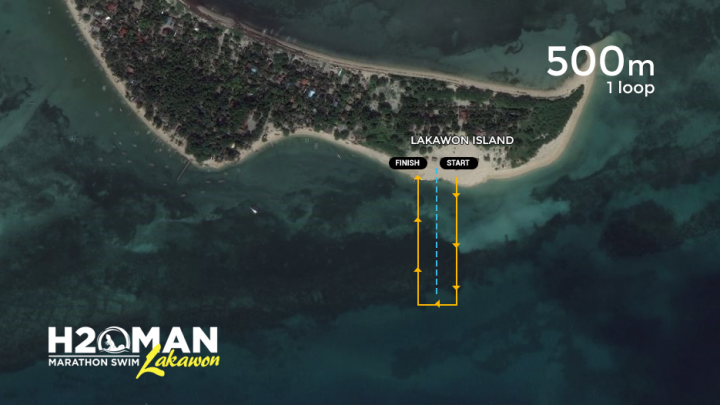 Frequently Asked Questions:
1. It's my first time to go to the Philippines, Bacolod City, Negros Occ. How do I book my flight?
a. Philippine Airlines (PAL), the country's flag carrier, flies to and from 31 destinations in the Philippines and 41 overseas destinations. You may visit their website at www.philippineairlines.com.
b. The younger Cebu Pacific Air, also a flag carrier, is known for its budget flights and frequent seat sales. You may visit their website at www.cebupacificair.com.
c. Book a flight from MANILA to BACOLOD CITY.
2. What is the Travel time to LAKAWON Island, Cadiz City?
a. Bacolod is an estimated 1 hour flight from Manila.
b. It will take an estimated 1-hour land trip (private service) from Bacolod-Silay International Airport to Cadiz City.
c. The boat trip to the island will take an estimated time of 15-20minutes (approximately 4km).
d. IMPORTANT: FIRST BOAT TRIP in the morning is at 6AM and LAST BOAT TRIP is at 5PM so better to take the early flight going to Bacolod to make sure you don't miss that boat trip!
3. From the Airport, how can I go to the race venue at Lakawon Island Resort?
a.You may book hassle-free round-trip land and boat transfers for an all-in fee of Php 880 with H2OMAN Logistics team by sending your itinerary to [email protected]
b.If you like to go "cowboy" you can take a bus in Ceres Liner North Terminal where the fare for a non-stop bus is around Php80. Alighting in Cadiz City you can take a tricycle to take you to the port. A roundtrip pump boat to the island costs P280 per person.
4. How do I go about arranging my accommodation?
a. H2OMAN Lakawon Marathon Swim Participants get an exclusive 15% discount on the first night and 25% on succeeding nights booked during the event.
b. To avail of the discount you may please forward your race payment registration confirmation to their reservation officer upon booking.
c. For booking requirements you may call Lakawon Island Resort Reservations Desk at 0917 555 6979 or 0917 502 2625
5. I called Lakawon Island Resort but was informed that they are fully booked on race weekend. How do I proceed?
a. Rooms have been reserved for participants until March 31 only so better to book soonest. Kindly also ensure you inform the reservation officer specifically that you are a participant of H2OMAN.
b. If rooms have all been booked, your next option is to book a hotel in Cadiz City then take the special boat trip out to Lakawon Island on race day.
c. We have arranged a special boat trip for MAY 7 (SUN) participants that will leave at 5:30 AM. This trip is exclusive for participants because they will be brought directly to the Floating Bar for their race kits and body marking.
d. Upon registration please send an email to [email protected] so we can include you in the list joining the special trip.
e. There will be no special trip for the MAY 6 Event.
6. What is the nearest hotel in Cadiz City?
a. Magdalene Hotel is a good 20-25 minutes (approx. 15-20km) away from the port. You can book a room good for 2 for as low as P1,000 per night. Your ride to the port on race day may be arranged directly with the hotel.
b. Magdalene Hotel is located at Villena St., Cadiz City. Contact number 0905 641 2716
For More Information:
Email: [email protected]
Email: [email protected]