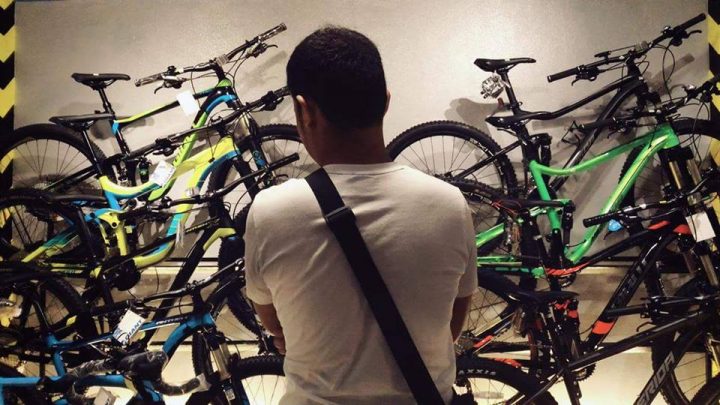 Things to Consider When Buying a Bike
Cycling is a popular sport and hobby here in the Philippines. As a matter of fact, the number of cyclists and bikes shops across the country has grown exponentially over the years. Some prefer bike rides as a mode of transportation while many others deem it as an enjoyable hobby or sport. Multisport athletes flock local bike shops in search for a road machine that will bring the winning performance they're aiming for.
Unfortunately, owning a road bike nowadays can be a bit of problem. Let's admit it. Cycling is a VERY expensive sport (or hobby). The price tag attached to these road racers can be insanely overwhelming. Aside from the built bike that you are gunning for, the significant amount of investment for upgrades and maintenance duties can be pretty haunting for your wallet. Some bikes are worth secondhand cars now. That's downright crazy, isn't it?
How can you optimize your budget without spending more than "too much"? Does a bike have to be expensive for it to be considered "good"? What are the things that you should remember first before buying the bike that catches your eye?
To ensure that you'll be spending your bucks wisely, here are the things you need to consider BEFORE buying your ideal road bike:
1. The Brand: Is it really important?
Whether you'd like to admit it or not, brands do matter. Different manufacturers apply different technologies and utilize various materials in producing their signature bikes. It's important to carefully review the quality of their bikes first before making that "cash burn" purchase.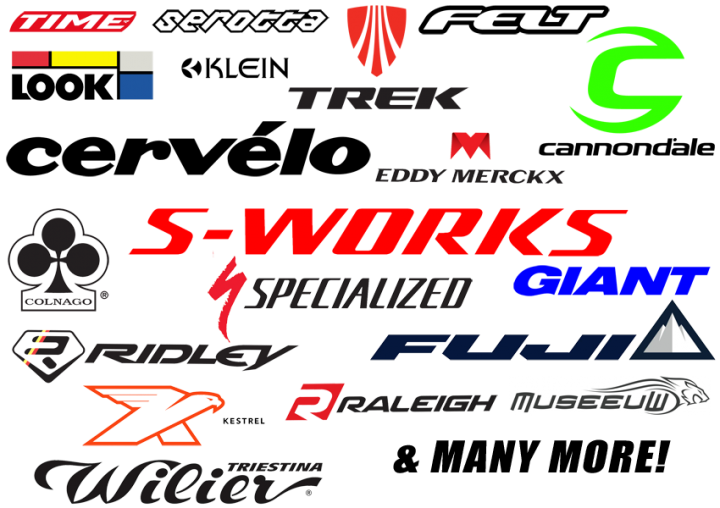 Well to start with, famous brands are "famous" for a reason. They are widely acknowledged and trusted by thousands of consumers for the quality they provide. Most well-known brands provide warranty and service inclusions in their products. As a 1st time buyer, this is an important point to consider. It's also advisable to watch product reviews for you to have a better orientation regarding their bikes. Though brand name matters, making a quality purchase matters more.
2. Know your Size & Fit.
Just like in clothing, we want to wear the size that fits us best. It's a basic fact that sizes may differ based on brands and styles. In this case, your height and body measurements matter in finding the right size of your bike. Different manufacturers apply different geometries in their bike frames. It means that your bike size may vary as well. So make sure to browse some of their product measurements that will match your body.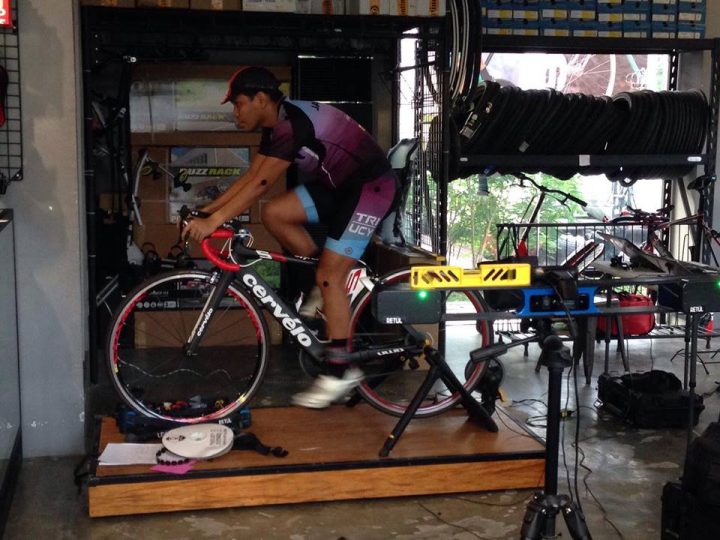 What will happen if the size of your bike does not match you? You can expect consistent discomfort, unsatisfactory performance during rides, or worse… injuries. It is best to visit shops to inquire about your possible size. The actual fit and practical advices of bike fitters, experienced riders, and seasoned bike mechanics are much valuable than leaning on the information provided in the internet alone.
3. Aero VS Lightweight VS Time Trial: What do you really need?
Not all road bikes are built the same. In competitive sports, choosing the right "kind" of equipment will greatly affect the quality of your performance. Major cycling races and events that involve road bikes and there are 3 types that are commonly used: Aero bike and Lightweight bike, and a Time Trial bike.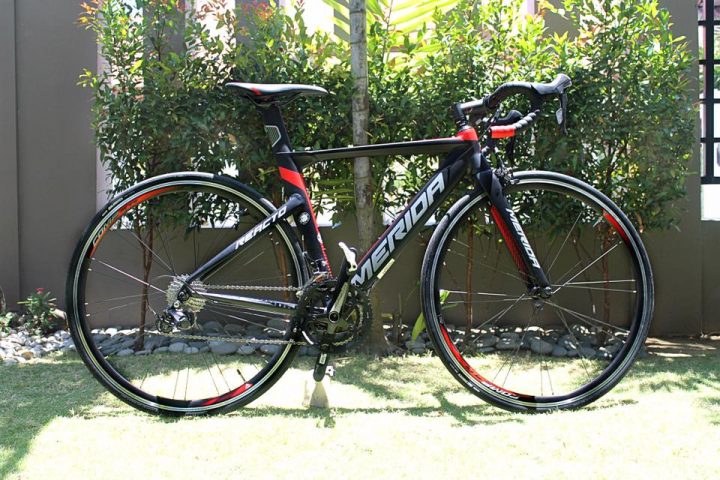 An aerodynamic bike is a type of road bike that is specifically designed to maximize its aerodynamic efficiency and speed. To put it simply, you are buying this bike because you want to get that advantage in speed. Unlike traditional road bikes, an aero bike has a distinct frame geometry that forces the rider into an aggressive aerodynamic position. Comfort is a bit sacrificed to attain the highest possible speed that the rider can generate, especially on a FLAT course.
If you are fond of joining sprint races or events that involve minor slopes/climbs, this is the best bike to look for.
The description of a lightweight bike is basically self-explanatory. Since it is generically lighter (in some cases) than an aero bike, it excels on hilly terrains. Conventional science will tell us that in road climbs, gravity and weight play a considerable role. Having a lighter bike makes riding and climbing easier. The geometry of this bike is a bit closer to traditional or vintage road bikes.
If you live or train in areas with lots of "uphells" and you love to ride long in the saddle, then this bike is the best option for you.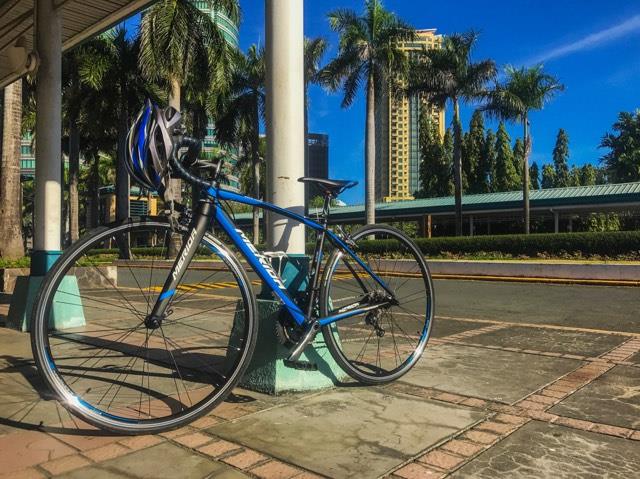 Now, the last one. Arguably the most expensive of them all: the Time Trial Bike or also known as "Tri-bike". Among the 3, this type of bike is used for low to moderate mileage trainings and competitions only. The TT bike design is solely dedicated to turn every watt power exerted into seconds gained.
The aggressive frame geometry, distinct aero bars, and deep rims (wheels) are just some of the basic features of a TT bike. Weight, handling, and comfort are not primary concerns (the major focus is put into the bike's aerodynamic capability) since most time trial events are shorter than conventional road races.
If you participate in Time Trial races or Triathlon, the TT bike is an absolute weapon to pick. However, keep in mind that this bike isn't meant for leisure or long rides. It's a straight-up competition-based machine.
4. Aluminium VS Carbon: A battle for Weight Weenies
Most bike frames offered in the market are either made of Aluminium or Carbon. There has been a long-standing debate on which is better in terms of comfort and performance. In reality, there are no clear arguments about the issue since our perception or "feel" as a rider is subjective in nature. It is important to put into consideration the potential gains that you will have before investing your hard-earned money.
Carbon bikes frames are known to be stiff and lighter but much more expensive than aluminium ones. Aluminium frames, on the other hand, are sturdier against impact and less expensive, but heavier than regular carbon bikes (This logic is only applicable if you are comparing both bikes from the same manufacturer). When it comes to comfort and responsiveness, it all boils down to your personal experience when riding the bike.
Does that mean that Carbon road bikes are faster and better than Aluminium ones? The generic answer is still YES.
How much? Not really much.
There have been countless scientific tests which prove that despite the weight difference, road bikes with Aluminium frames do not fall too much behind when it comes to performance and weight. It is a close competition if the conditions for both bikes are the same.
The terrain, geometry, aerodynamics, and your skills in riding are still the biggest factors that will determine your performance and not the material of your bike frame.
If the components are the same and you are willing to spend more for a slight difference in weight, go for a Carbon road bike. But if the aluminium option is cheaper and has better components with a little weight penalty, go for the aluminium one.
5. Group Set: Which one should you look for?
There is a difference between "buying a road bike" and "buying a good road bike". That difference is actually centered in the word "good".
For starters, one of the things that makes a bike "good" is the mechanical system that operates it. The cycling world calls it a "group set". It is composed of different parts such as brake levers, gear shifters, crankset, front and rear derailleur, chain, and brake calipers. This set is very important when it comes to delivering the kind of performance you are looking for.
When it comes to choosing the appropriate groupset for you, you need to answer 2 simple questions: "What kind of rider are you?" and "Do you have the sufficient budget at hand?".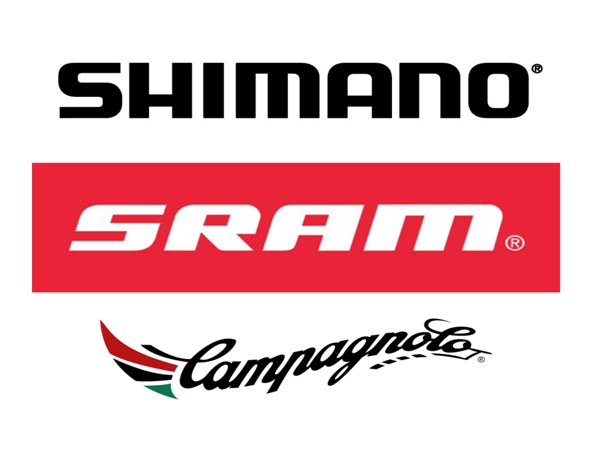 There are top 3 brands of group sets around the world: Shimano, SRAM, and Campagnolo. Each brand offers a tier of group sets ranked according to their quality, weight, standards of use, and price. Each offers a unique performance so it's quite difficult to say which of them is best.
But if you want to know which of the 3 is the most expensive, that would be the Campagnolo group set. The least expensive among the 3 is the Shimano group set.
Now, the general advice for novice riders is this: If you are planning to compete seriously in races, gain good chances of building excellent results, and you have a considerable budget at hand, select only bike units that have 11-speed group sets installed. Nowadays, an 11-speed groupset performs better (based on mechanical standards) in competitions than its 10-speed predecessor. Lastly, the brand and model of choice will just be a matter of personal preference or budget availability.
But if you are a recreational rider who wants to use a road bike for transportation, prefers ride-outs with friends, and occasionally joins in selected races, then other entry-level groupsets will be sufficient as well.
Your standards will eventually grow as you gain experience in riding your bike. You may opt to upgrade your bike with a better groupset in case you feel the need for a better performance. It doesn't have to be on the same time you buy your bike.
6. Accessories and tool kits are equally IMPORTANT.
Investing on quality bike accessories is a MUST. For example, a good bike helmet. It is true that some helmets are pricey, but the amount of safety it can provide is definitely invaluable. It will protect you or might even save your life from accidents in the future.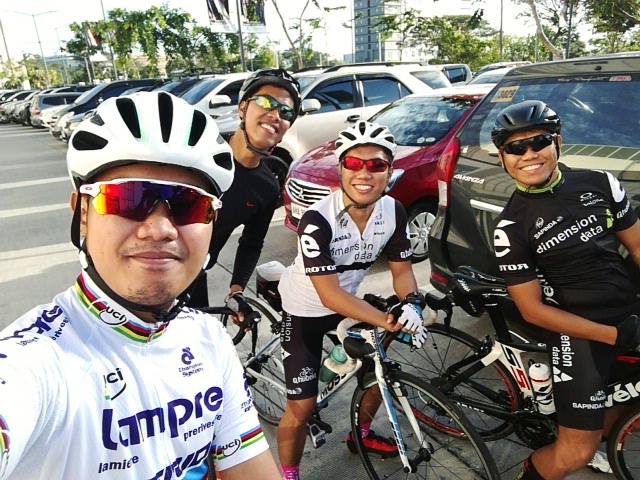 Get some lenses that can shield your eyes from dirt, sun glares, and other harmful elements. You vision is your most important asset when riding, so it is important that you are wearing something that could protect your eyes. Arm and leg sleeves are also recommended to ensure that your skin will be covered against the heat of the sun during long rides.
Blinkers and lights are also important when riding at night. To maximize power outputs and efficiency, buying a pair of cycling shoes (w/ cleats) is much recommended. A small hand pump, mutli-tool, and a saddle bag filled w/ other basic needs will definitely help you address mechanical issues while on the road.
Yes, buying a bike is quite a challenge. But there lies the beauty of it. You're in search for a bike that will best suit you. If the day comes that you're able to find such, it sure be a huge bang to your buck. Stay safe and ride HAPPY!