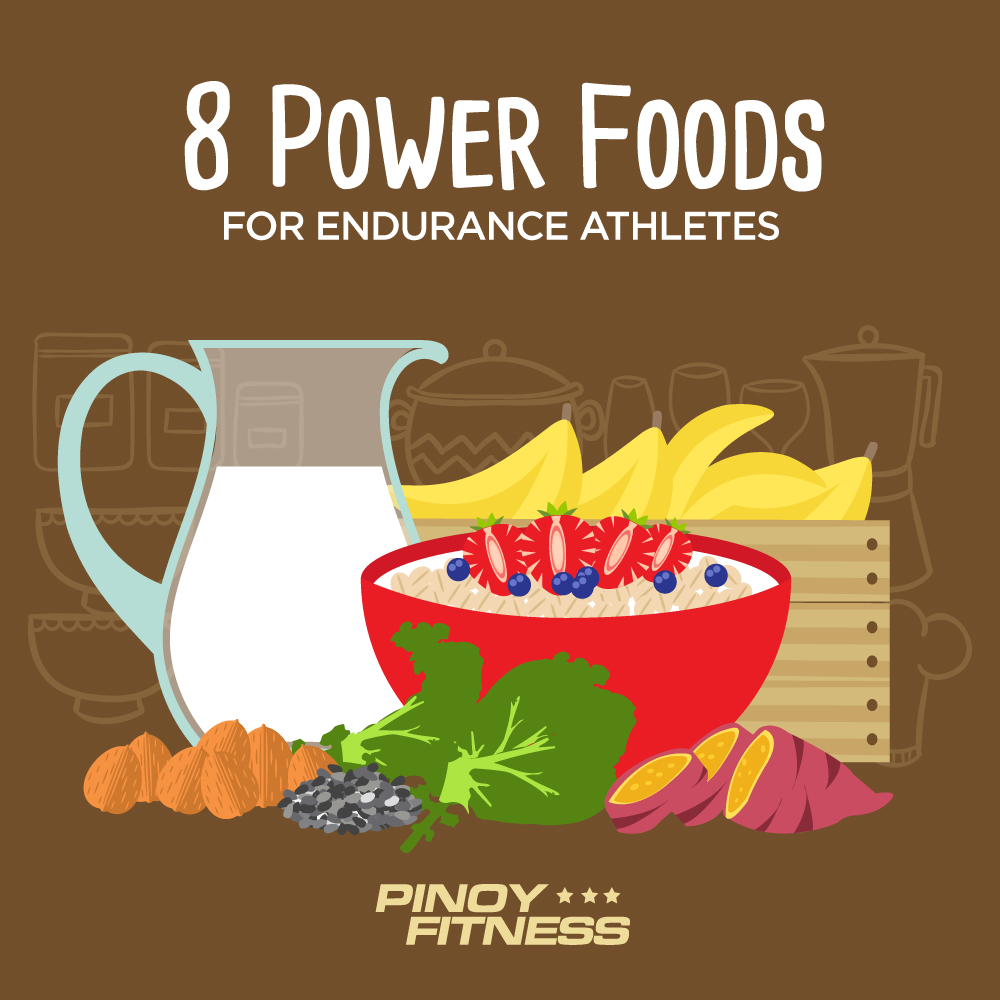 8 Power Foods for Endurance Athletes
If you're preparing for a marathon, an ultra marathon, a long trail run, or a triathlon, your body needs fuel rich in healthy fats, lean proteins, and carbohydrates to help sustain performance for a longer period of time and help you recover faster.
Here are 8 power foods that need to be a regular part of your grocery list.
1. Oatmeal
Why it's good for you: Oatmeal is rich in soluble fiber, complex carbohydrates, and protein. It also has a low glycemic index, which means that energy is slowly and steadily released in the bloodstream.
2. Kale
Why it's good for you: Kale has vitamins A, K, B6, calcium and iron. It's also rich in antioxidants, which reduces muscle soreness, and fiber, which helps lower cholesterol.
3. Milk
Why it's good for you: Milk is packed with carbohydrates and protein, making it a great post exercise muscle recovery drink.
4. Bananas
Why it's good for you: No endurance race is complete without bananas! Bananas are rich in potassium and B6, which help maintain low blood sugar, improve digestion, and replenish lost electrolytes after any workout or race.
5. Chia Seeds
Why it's good for you: Chia seeds are loaded with fiber, antioxidants, calcium, iron and protein. The seeds can absorb more than 12 times their weight in water, keeping you hydrated for a longer period of time. It also regulates how the body absorbs nutrients.
6. Walnuts
Why it's good for you: Walnuts are rich in fiber and vitamins B and E. They have the highest Omega-3 content among nuts and are great for bone health. It lowers bad cholesterol and maintains heart health, making it a healthy and energizing snack during training and on race day.
7. Sweet Potatoes
Why it's good for you: Sweet potatoes are rich in vitamins A and C – antioxidants that remove free radicals from your body. It also has potassium, iron, manganese, and copper, minerals that muscles need to function properly.
8. Whey
Why it's good for you: Whey protein contains all of the essential amino acids. These are absorbed quickly and efficiently by the body, helping rebuild muscles after an intense workout or race.
For Instant Updates – Follow US!
https://www.facebook.com/pinoyfitness
https://www.twitter.com/pinoyfitness
https://www.instagram.com/pinoyfitness
PF Online Community -> https://members.pinoyfitness.com
PF Online Shop -> https://shop.pinoyfitness.com
Like this Post!? Share it to your friends!