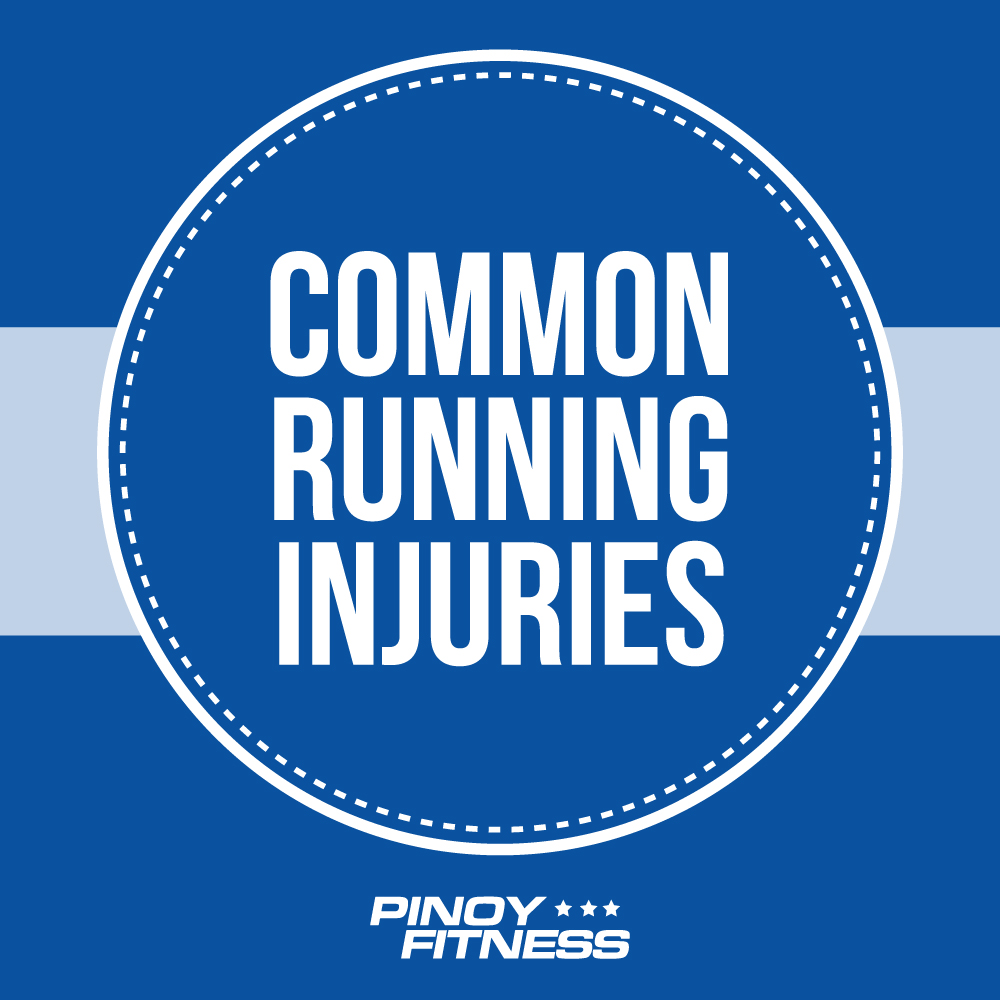 7 Common Running Injuries and What You Can Do About Them
Running for years, or even a just a couple of months, may lead to injuries. And if not treated as soon as possible, these injuries could keep you sidelined for a long time.
Here are 7 of the most common running injuries, along with some of the things you can do to treat and avoid them.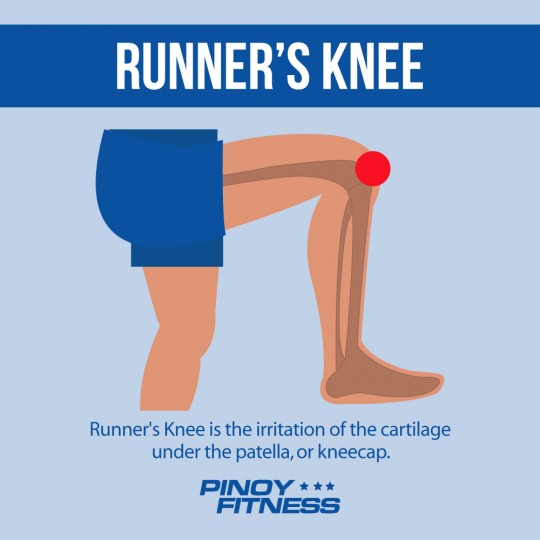 1. Runner's Knee
What is it: Runner's Knee is the irritation of the cartilage under the patella, or kneecap. It usually strikes runners during or after long runs, after they've been sitting for a long time, or while they're going down hills or stairs.
Stop if: You feel pain on the inside or outside of your knees as soon as you wake up, and it doesn't go away.
Treat it: Ice the affected area during the early stages of your injury.
Add cycling to your list of activities, as this can help you recover faster by strengthening the quads. Elliptical training and swimming are other knee-friendly activities.
If you still want to run, run every other day, and only up to the point where you don't feel any pain. Avoid running downhill, which can make your knees even more painful.
Avoid it: Lateral side steps will strengthen weak hip and glute muscles. Place a resistance band just above your ankles or your knees. Separate your feet and bend your knees to a slightly crouched position. Stay in this position and walk sideways 10 to 15 steps, keeping your feet straight and your upper body still. Then reverse directions.
Uphill running can also strengthen your glutes, which then help control hip and thigh movement.
Shorten your stride length and land with knees slightly bent. It's also important to stretch your hip flexors.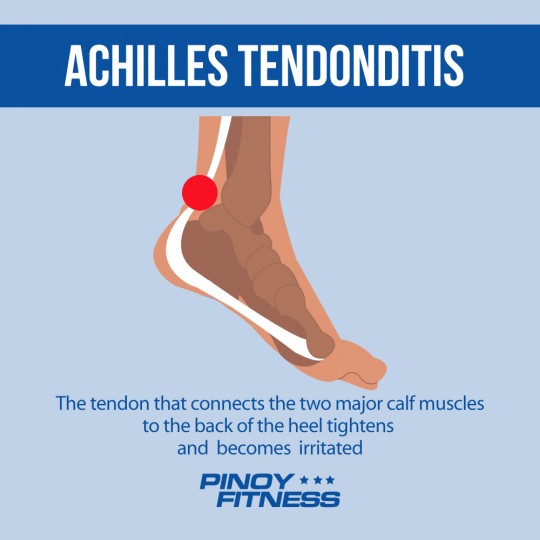 2. Achilles Tendonitis
What is it: The Achilles tendon connects the two major calf muscles to the back of the heel. If there's too much stress, the tendon tightens and becomes irritated, causing tendonitis.
Stop if: There's severe pain and swelling above your heel, even when you're not running. Stop if it's painful to stand on your toes.
Treat it: Apply ice on the affected area 5 times a day. Strengthen calves by doing eccentric heel drops, by running in the pool, and by swimming.
Avoid it: Avoid intense calf stretching and wearing flip-flops and high heels.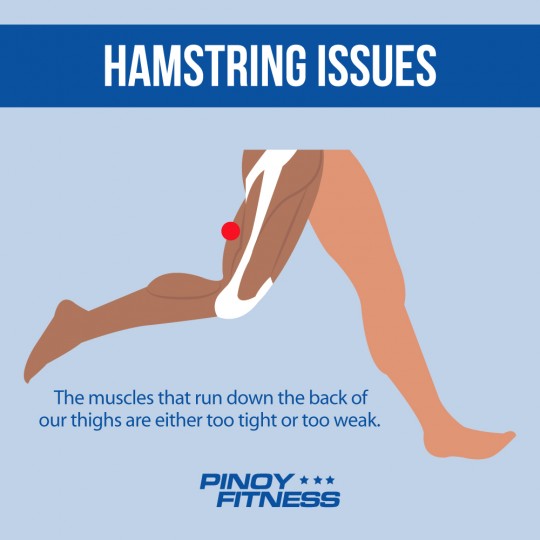 3. Hamstring Issues
What is it: The muscles that run down the back of our thighs are either too tight or too weak to bend knees, extend legs, or power uphill runs.
Stop if: You feel a sharp and sudden pain, and hear a snapping sound while running. If the pain is strong and the area bruises, it may take months before you can run again.
Treat it: Strengthen your hamstrings with one-legged deadlifts. Use a foam roller to loosen the muscles before and after a run. Cycling, pool running, and swimming are good alternative activities.
Avoid it: Keep muscles strong by doing bridges. Wearing compression tights during or after running can help improve blood circulation.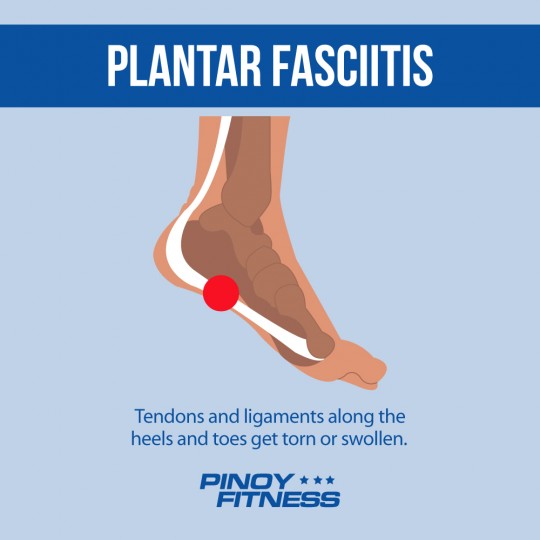 4. Plantar Fasciitis
What is it: Because feet absorb force that's several times our body weight while running, tendons and ligaments along the heels and toes get torn or swollen. The pain, typically feels like a bruise along your arch or on the bottom of your heel.
Stop if: The pain in the arch of your foot doesn't go away even after you've warmed up.
Treat it: Roll your foot over a frozen water bottle for 5 minutes, 5 times a day. Stretch your plantar fascia by sitting with one leg crossed over the other so that your right ankle rests on your left knee. Grab your right foot at the toes and gently pull back.
Use a foam roller to loosen calf muscles. It's also important to strengthen your core with plank and back extension exercises.
If you're suffering from Plantar Fasciitis, you'll need three months to a year to recover. In the meantime, you can run in the pool or swim to keep the pressure off your feet.
Avoid it: Consult a podiatrist to make sure you're wearing the right shoes for your foot type. Stretch and massage the plantar fascia several times a day. Hang your feet over the edge of the bed and roll your ankles, and do core exercises at least twice a week.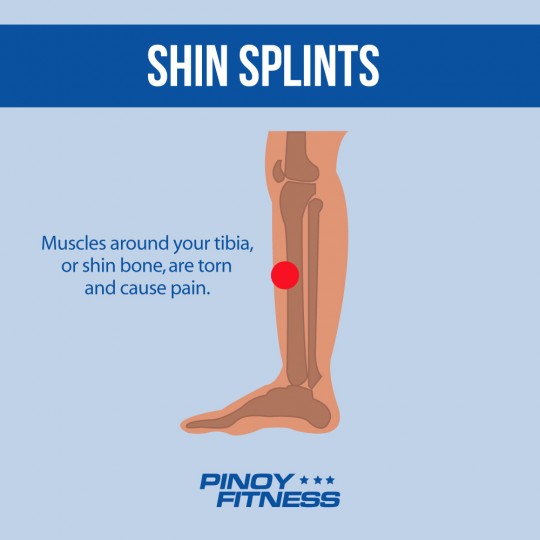 5. Shinsplints
What is it: Muscles around your tibia, or shin bone, are torn and cause pain.
Stop if: Your leg feels sore or tender especially when you hop or lean on it for support. Stop if it hurts to even walk; there could already be a fracture.
Treat it: A lot of rest, ice packs, and ibuprofen can ease the pain. Taping the shin or wearing an air cast ankle brace throughout the day can speed recovery. You can bike, run in the pool, and swim in the meantime.
Avoid it: If you're a running newbie, increase mileage gradually and wear the right shoes. Ask for assistance at a specialty running shop.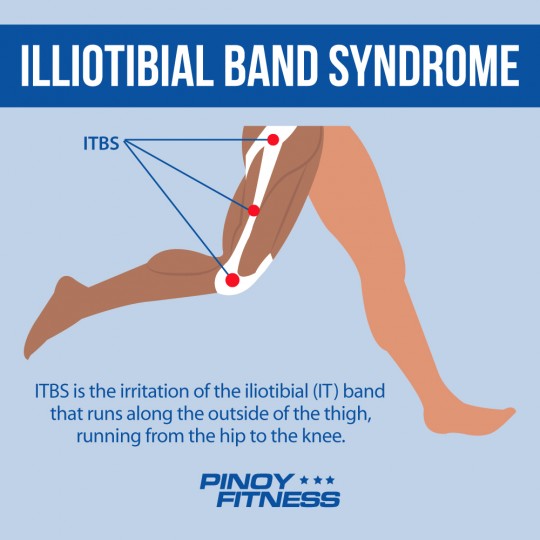 6. Iliotibial Band Syndrome (ITBS)
What is it: The iliotibial (IT) band is along the outside of the thigh, running from the hip to the knee. Increasing your running mileage quickly, long and frequent track workouts, and downhill running rub the IT band to the side of the femur, or thigh bone, and can cause irritation.
Stop if: There's pain on the outside of the knee that shoots up and down your leg when going down a hill or stairs.
Treat it: Strengthen the hip abductors (which move legs to the sides) with lateral side steps, side leg lifts, and one-legged squats. Rest the outside of your thigh on top of a foam roller, and roll it from your knee to your hip. Do this before and after your run session.
Avoid it: Change directions every few laps while on a track, and don't do hilly routes often. Shorten your stride to keep your weight on the front of the heel or the midfoot as you land.
7. Stress Fracture
What is it: Too much stress can fracture the shin, feet and heel bones.
Stop if: The pain increases as you run, or if just being on your feet is uncomfortable. Expect to take eight to 16 weeks off from running.
Treat it: Avoid high-impact exercises. Run in the pool and swim in the meantime.
Avoid it: Increase your mileage slowly. Strengthen bone density with weight training, and by getting enough calories and nutrients such as calcium.
Was this article helpful? Share it to a friend!
For Instant Updates – Follow US!
https://www.facebook.com/pinoyfitness
https://www.twitter.com/pinoyfitness
https://www.instagram.com/pinoyfitness
PF Online Community -> https://members.pinoyfitness.com
PF Online Shop -> https://shop.pinoyfitness.com
Like this Post!? Share it to your friends!