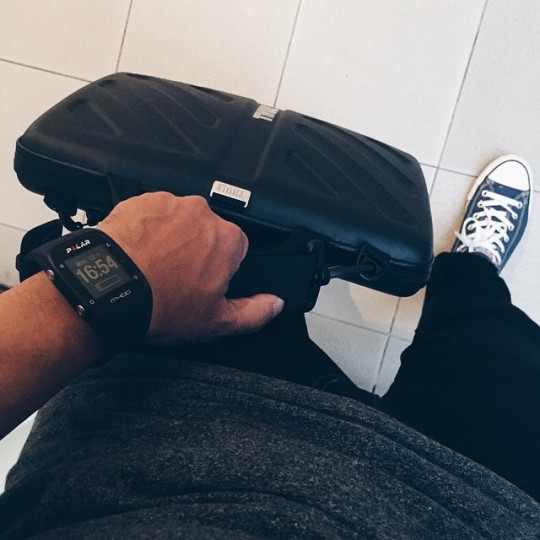 Got the chance to test and evaluate the new Polar M400 GPS Sports Watch + Fitness Tracker, took it running, biking, swimming, some functional cross-training in 360 Fitness, and even wore it to sleep, and overall I am quite impressed with this new product.
The Polar M400 is designed primarily as a GPS running watch with a built in accelerometer to track your day-to-day activity similar to the Polar Loop. The watch is also allows integration with Blutooth Smart compatible HR and Footpods to further expand the functionality of the device.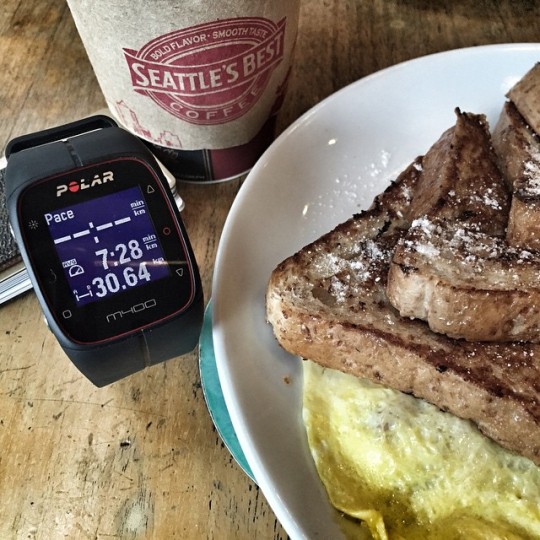 RUNNING + GPS + HRM
Took the Polar M400 for a spin outdoors during the Hashtag Fun Run and at the Egg Half-Marathon, GPS was quite accurate comparing it with other GPS devices used during both races.
The watch provides you different views that provides you details about your Heart Rate, Heart Zone, Pace, Distance and Altitude, which you can also customize when you sync your watch online via the Polar Flow website.
For indoor training, the watch can't provide you the pace or distance of your training, to enable this you need to attach a bluetooth compatible footpod, however, the activity tracker still continues to count your steps in the background.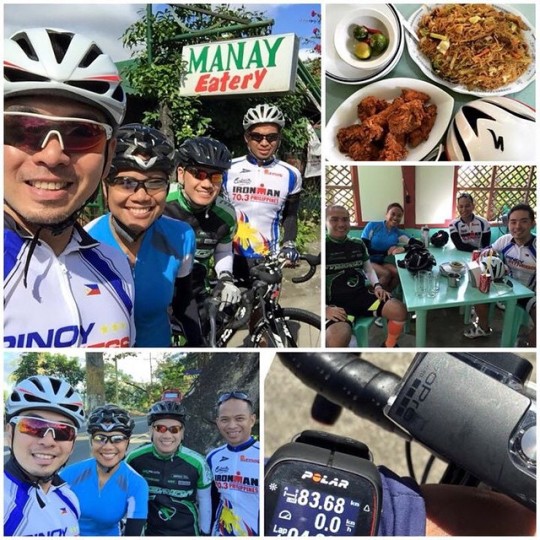 CYCLING + GPS + HRM
Even is the M400 is designed for running, it does provide a sports profile for cycling, though it does not have the funtionality to connect to a cadence/speed sensor, the GPS can still provide you info on both your speed and altitude for outdoor cycling, no-luck if you're pedaling on a bike trainer.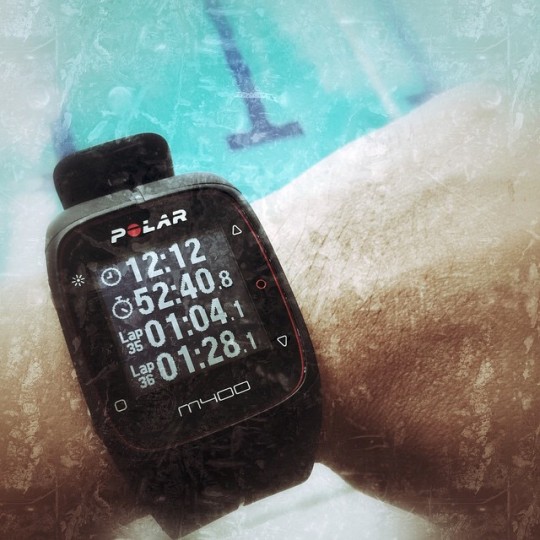 SWIMMING
Yes, it's waterproof upto 30 meters, however the bluetooth HRM won't work while your in the water, so the Polar M400 will practically just work like an interval timer, best thing I liked about the swim feature is the dual lap monitor, that makes you view the time of your previous lap.
CORE TRAINING @ 360 Fitness
Besides tracking your HR and Time, the added feature for the Polar M400 when you do core and funtional training execises is its ability to track your movement, that contributes to your daily activity goal.
ACTIVITY TRACKER
The activity tracker tracks your daily activity, steps and distance, active and inactive time, sleep duration and quality much like the Polar Loop, read our previous review about it here.
I love activity trackers and as a typical geek I like to keep track of everything, including my sleep, however, I'm personally not used to sleeping with a watch, so more often than not, I take the M400 off before sleeping, unless I'm really curious and wants to know how I would sleep that night.
BATTERY LIFE
When using GPS, the watch can operate for approximately 8 hours, enough power for your marathon or a half-iron distance traithlon event, but without GPS the watch packs enough juice for almost a week of activiy tracking without the need for a recharge.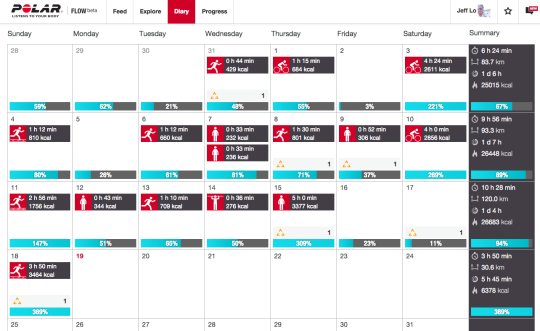 POLAR FLOW APP + WEBSITE
Adding sports profiles + HRM and syncing everything to the Polar FLOW Website and Mobile APP opens up a lot of cool functionality to please any fitness geek.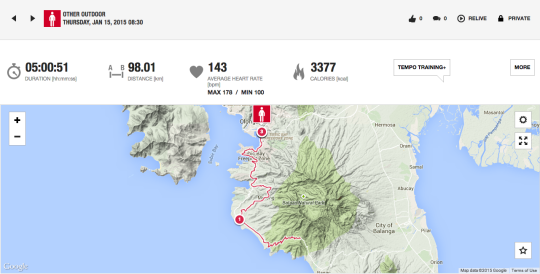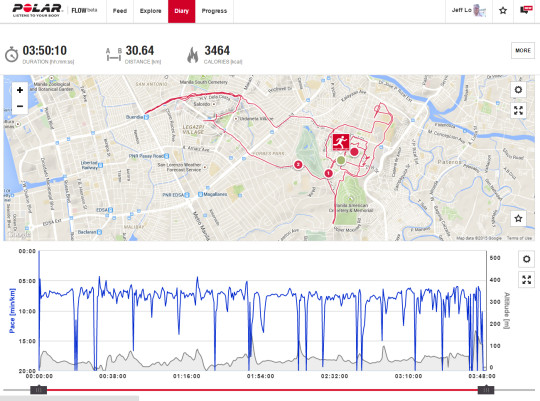 It details your time, distance, calories burned, a map of your route, pace, altitude and heart rate. It even gives you the option to relive your workout and analyze in detail how you performed during your training or race! Here's a sample the RELIVE feature during one of my training run for Condura Marathon
All in all the Polar M400 is an amazing Sports + GPS + Tracking watch! What's even more interesting is the price! Feature packed yet the price for a Polar M400 w/o HRM is only at 11,495, or get the HRM Bundle for only P14,495. Excited to have one? The Polar M400 will soon be available in Toby's and RUNNR Stores Nationwide!
For Instant Updates – Follow US!
https://www.facebook.com/pinoyfitness
https://www.twitter.com/pinoyfitness
https://www.instagram.com/pinoyfitness
PF Online Community -> https://members.pinoyfitness.com
PF Online Shop -> https://shop.pinoyfitness.com
Like this Post!? Share it to your friends!