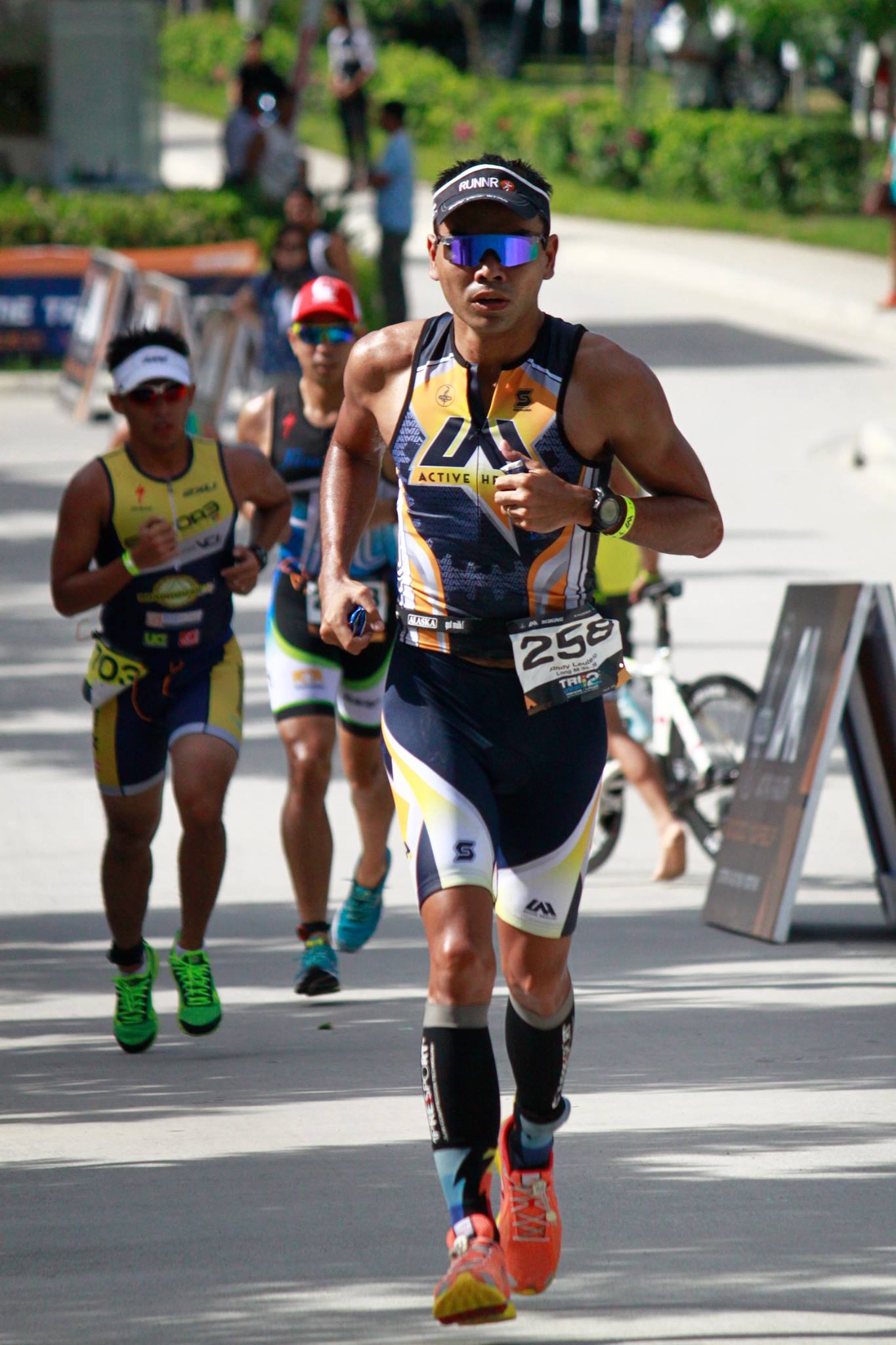 8 Habits of Successful Athletes – Coach Andy Leuterio
By: Coach Andy Leuterio
Photo: Leila Gomez
The life of an amateur, or "Age Grouper" athlete is challenging, to say the least. Between juggling a career and personal life, it takes a special kind of work ethic to be among the top performing athletes in the country. Yet the beauty of amateur racing is its "everyman" appeal. With patience, hard work, and a sound training program, even an average athlete can climb his way up the rankings. Whether you're searching for a new Personal Best or would like to know what it takes to crack the top three in your Age Group, here are some training secrets that our Newton and RUNNR athlete Andy Leuterio was happy to share with us.
A consistent podium finisher as well as a coach to numerous Age Group athletes, Andy's methods are a mix of old school work ethic and technical strategy. The thing is, few would believe that he was nowhere near as fit as he is today a little over ten years ago.
1. Aim High
"It was my dream to become a triathlete", says Coach Andy. Overweight and with a smoking addiction back in 2002, Andy saw an ad for a small triathlon and he joined as part of a relay team. "I had a lot of fun, and I wanted to do the whole thing afterwards!", he remembers. A year later, after he had finished nearly last in his first race, he dreamed of one day making it to the podium. "The very first time I got 3rd, I was ecstatic!", he recalls.
2. Have a dynamic plan
"There's no magic on race day. If you have a sound plan, if you do the work, if you're proactive with how your fitness goes along, you WILL succeed", says Coach Andy. Think of a racing season as a campaign. "You'll have the daily battles and the big tests, and everything leads up to making everything work when it counts." When Coach Andy meets with clients, they have long discussions about season goals and the steps they will have to take along the way. "Whether you have a coach or are self-coached, a plan is the first step to hitting your targets", he adds.
3. Use your head
"I'll be blunt: you can't afford to be stupid", says Coach Andy. Endurance sports are a thinking man's game, and the longer and harder the distance, the more you will have to pay attention to the technical details. Details such as heart rate, pace, fuel and hydration needs all play a part in both training and racing. "Triathlon is about efficiency in all 3 sports", says Coach Andy. "When you understand the science of each discipline, the physiology of training, even the logistics involved, then you are able to get the maximum benefit out of your limited resources", he adds.
4. Work Hard, but Work Smart
Think of training as an investment not only in Time but also in Energy. When you have limited time to train, your natural inclination should be to do only the most effective workouts, keeping out the "fluff". But even if you have the luxury of time on your hands, you should still consider your capacity to absorb all that work. "Training is about inducing sport-specific stress on the body that it should be able to adapt to", explains Coach Andy. "I would rather do a handful of high-quality sessions along with several staple workouts than log so many hours of junk miles", he says.
5. Run a Lot, then Run HARD!
There are two schools of thought on how to run to a Personal Best: the High Mileage-Low Intensity mindset, and the Low Mileage-High Intensity school of thought. "I lean somewhere towards the middle", says Coach Andy. Unless you are training like a Kenyan and logging 100+ kilometers a week, you're probably not yet reaching your physical limits as a runner. "As a triathlete, I'm limited to a maintenance load of 35-40km/week and a high of 60+/week", says Coach Andy. Gradually build up your mileage only to what your body can safely recover from. Once in a while, have a "hit-out" to open up the lungs and work on your leg speed. "After around 12 weeks of relatively high mileage-low intensity work like hills and frequent running, I'll transition to relatively lower miles but higher intensity like tempo work and mile repeats. The endurance base helps me sustain a relatively quick pace for long periods of time. I'll have created a bigger engine, a bigger fuel tank, and the resiliency to take all that intensity", he explains.
6. Invest in the proper equipment
"Having the right gear will save you time and money, protect you from injury, and will make you more excited to race!", says Coach Andy. "I used to have minor injuries like 'runner's knee' and plantar fasciitis until I switched to Newton Running shoes and Spenco insoles. I had a gait analysis at RUNNR and they advised me on the types of shoes and insoles that could work with my particular running style", he says. He works with several pairs for specific sessions: Newton Energy for recovery and aerobic runs, Gravity for progression long runs, MV3 for speed work, and Distance for races and race-specific repeats. "The Action/Reaction technology, the forefoot lugs, the breathability, everything about them just makes me run to be the best of my abilities", he says.
7. Fuel Your Engine
Proper nutrition and hydration can make or break you. "I enjoy all kinds of food, but deep into my training I cut out all the junk and focus on the essentials: carbs, protein, iron, and will supplement as necessary", says Coach Andy. On long workouts, make sure you're fuelled to ensure a high quality session. "Friends teased me before one race when they saw I had so many gels taped to my bike", recalls Coach Andy. "I took a total of 12 gels in last year's Ironman 70.3; I never hit 'the wall' in the race. I went 4:49, too", he recalls.
8. Enjoy Your Fitness. Keep Learning.
It's easy to become obsessed with Personal Best finishes and podium places, but too much of a good thing can be detrimental to your overall wellbeing. "My best performances come about when I am simply enjoying the process", says Coach Andy. "Even though I am a very competitive person, I realize that sometimes I'll win and sometimes I won't. Yet each race is a lesson. I have 'lost' a podium spot in very difficult conditions but learned more about myself than if I had easily won", he explains. Whether you are a front-of-the-pack runner or back-of-the-pack, what's important is to put your heart into it. "Everyone wins in a race. The only ones who really lose are the ones who don't learn its lessons", he concludes.