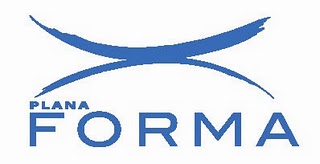 For fans of dance, Pilates, or yoga, we highly recommend that you try Plana Forma™, a body workout that embraces dance, Pilates, yoga, and another workout program called Physique 57®. A relatively new (it's been around since 2010) training program, Plana Forma is a dynamic workout that aims to give you a sculpted physique.
There are four class types open to everyone: Intro, Beginner, Open, and Prenatal Forma. As the name describes it, an Intro class is your introduction to get to know the correct form and execution of the movements in the Plana Forma workout. If you're ready to take on the regular 55-minute, sign up for the Beginner classes, which concentrates on giving you a full body workout. The Open type classes are the more advanced workouts of Plana Forma. Pregnant women who are looking to stay physically and mentally fit will highly benefit from the Prenatal Forma workout. This program is specifically designed for would-be moms to help them prepare their minds and bodies as they take their 9-month journey to having a baby.
It is important to note that Plana Forma follows a class reservation policy with every class every day. Kindly check the provided link to know more about cancelling and rescheduling attendance when you have signed up for a class.
Plana Forma offers flexible class packages that will surely suit every Pinoy's fitness budget. Give them a visit at the 6th floor Jecoprime, 20th Drive McKinley Business Park, Fort Bonifacio, Taguig City. You can reach Plana Forma via the following:
Plana Forma Studio @ Fort
6th floor Jecoprime, 20th Drive McKinley Business Park, Fort Bonifacio, Taguig City
Landline: 553-0870
Mobile: (0917) 809-4392
Email: [email protected]
Website: www.forma-asia.com