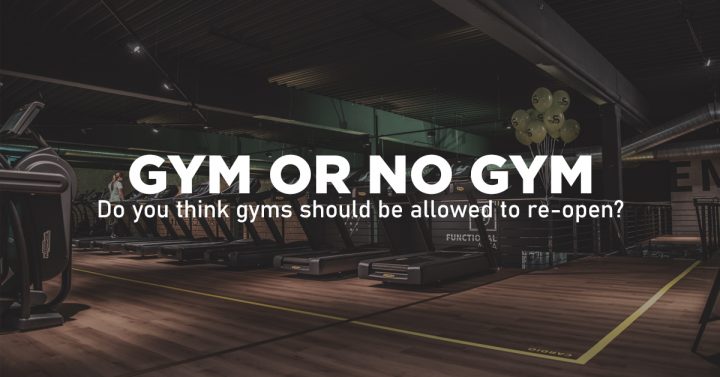 The Philippine Fitness Alliance (PFA) pushed back against the IATF's stated reasons for the persisting mandate to keep gyms closed to the public under GCQ with restrictions, arguing that "health and fitness clubs are not hotspots or uniquely contributing to the spread of coronavirus."
The coalition, which is composed of the country's biggest gyms namely Gold's Gym, Fitness First, Celebrity Fitness, Anytime Fitness, Slimmer's World, and UFC Gym, issued a unified statement on Friday, June 4, calling on the government to allow fitness clubs that follow or even exceed the standards of mitigation protocols to reopen.
This comes after Presidential Spokesperson Harry Roque, during his press briefing on Monday, June 1, made the pronouncement that gyms are to remain closed because the venues are "susceptible [to] super spreader events." 
A statement that PFA saw needed some clarification, especially since there have been extensive efforts from each member establishment to prepare their studios for reopening. Evolution Wellness Country Manager Mark Ellis shares that they have been in close collaboration with local authorities and industry counterparts to "develop a set of standard operating procedures for the fitness industry" that has been in place in their clubs since September 2020.
RELATED READ: See you at the gym soon? How the country's top gyms are preparing to reopen
Not to waste our gains
"It's indoors, it involves sweating, it involves close contact," says spokesperson Harry Roque explaining the rationale for the restrictions on gyms.
For some in the fitness industry, this may translate as incongruent with protocols implemented for other high-contact establishments like personal care services (salons, parlors, etc). Bunched up with amusement and entertainment centers where Roque says "mahirap magkaroon ng social distancing", gyms are to remain closed. Personal care services, on the other hand, are allowed to operate – at the very least – at 40% capacity under GCQ with restrictions.
All this, according to Roque, is necessary so that "gains that we have achieved" through the "very long ECQ and MECQ" will not be wasted. 
Referencing the GCQ guidelines back in September 2020, Roque assures that, "for now po, pinababa lang po natin ang mga kaso and, later on, kagaya nung nangyari naman na noong nag GCQ ang Metro Manila, na binuksan natin yung mga gyms [at] limited capacity, eh mangyayari din naman po 'yon."
WATCH: Harry Roque press briefing for Tuesday, June 1, 2021
Safety inside gyms
Following protocols and going above and beyond the standard requirements for allowing establishments to reopen wasn't the only argument provided by the PFA for needing to reopen.
The group also asserts that gyms, so long as they consistently and strictly adhere to safety protocols, can be "a reasonably safe place" for members and staff alike.
Backing up that statement and responding accordingly to allegations that gyms can promote super spreader events, Ryan Cheal, Chief Operating Officer of Anytime Fitness Asia had this to say:
"There [have] been up to 188,044 visits (in their gyms) with zero on-site transmissions. The data itself is testament to how safe gym facilities are during the pandemic."
Gold's Gym's chief executive Mylene Mendoza-Dayrit and Fitness First's Ellis also chimed in with reports on the case logs in their establishments. Mendoza-Dayrit reports that Gold's Gym has not recorded a single case out of 120,000 check-ins they logged. Meanwhile, Fitness First saw 13 cases out of 211,000 visits across their network of clubs, but there was no hard evidence of those transmissions tracing back specifically to their establishments.
Fitness is essential
But above all, the added pressure on the IATF to restructure their guidelines for fitness establishments seems to be grounded on the importance of exercise in maintaining overall well-being amid the pandemic.
View this post on Instagram
"We firmly believe that our industry is part of the solution and it is important that we do our utmost to support the health and immunity of our people through regular exercise and movement," says Ellis.
With that, the leaders of PFA echo calls of global health experts that individuals should make it a point to exercise daily not just to protect themselves against COVID, but to also address the equally rising global problem with obesity and mental distress. Mendoza-Dayrit explains:
"Obesity is projected to be 20% of the global population in 2022. Obesity leads to health problems and hospitalization. Same with stress and depression."
How is the fitness community coping?
With the pandemic leading to en masse digital migration, virtual workout programs, races, and coaching bridged the delivery gap between service providers and fitness enthusiasts.
RELATED READ: Hybrid fitness are the future of fitness; hopefully holistic approaches are part of it
Many who are too wary of the risks of going outside have expended hours combing through thousands of digital workout solutions to find ones that suit their preferences. Some have even invested in equipment – basic or sophisticated – in order to be able to do their gym workouts at home. Others who like taking their workouts outside are still, based on guidelines, allowed to run or bike.
That said, it's safe to assume that a number of fitness enthusiasts aren't at such a loss for ideas on how to keep fit as they're made out to be. 
However, it can't be denied that working out in an environment dedicated for that purpose, among a community, and in the presence of a licensed coach provides an experience that is difficult to replicate in the home setting. 
It's even harder to deny that the longer gyms stay closed the more strain it bears down on the industry as a whole, with coaches and studio staff suffering the worst of the losses.
It begs then, the question: Would you, as a fitness enthusiast – no matter the level – want gyms to reopen at this time? If not, what are your fears or hesitations about going to the gym?
If yes, what is your main motivation for going to the gym and setting aside considerations of online alternatives?
Share your answer with us through our poll on the Pinoy Fitness Community Facebook Group and let's discuss.