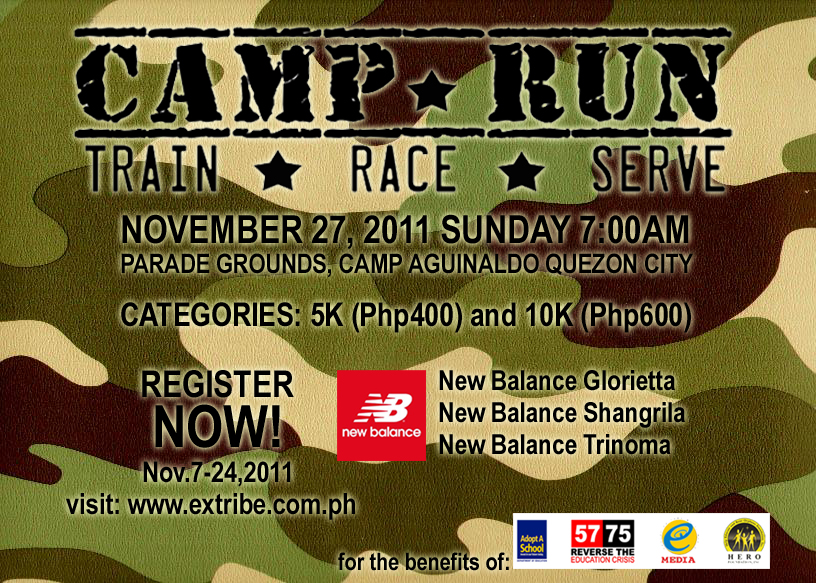 The 1st Camp Run was a big success despite the rainy weather, for those that supported the 1st Camp Run here's your chance to once again support this event, and for those who haven't experienced running inside the Camp yet, well better sign up now!
2nd Camp Run Series 2011
November 27, 2011 @ 7AM
Camp Aguinaldo, Quezon City
5K/10K
Organizer: eXtribe Inc.
Registration Fees:
5K – PHP 400.00
10K – PHP 600.00
Registration Outlets:
New Balance – Glorietta
New Balance – Shangrila
New balance – Trinoma
RunnersRunner @ ROX Bonifacio High Street (Closed)
Camp Run Series – Technical Shirt: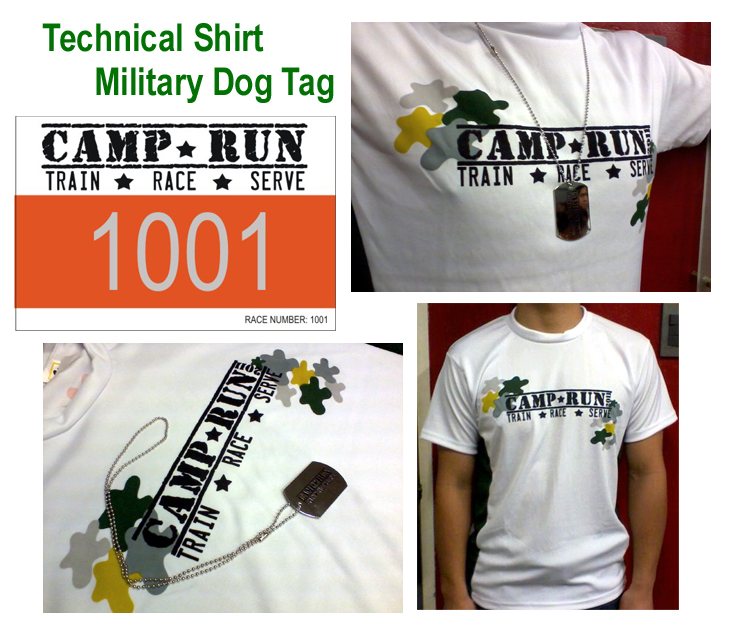 Camp Run Series 2011 – Dog Tag: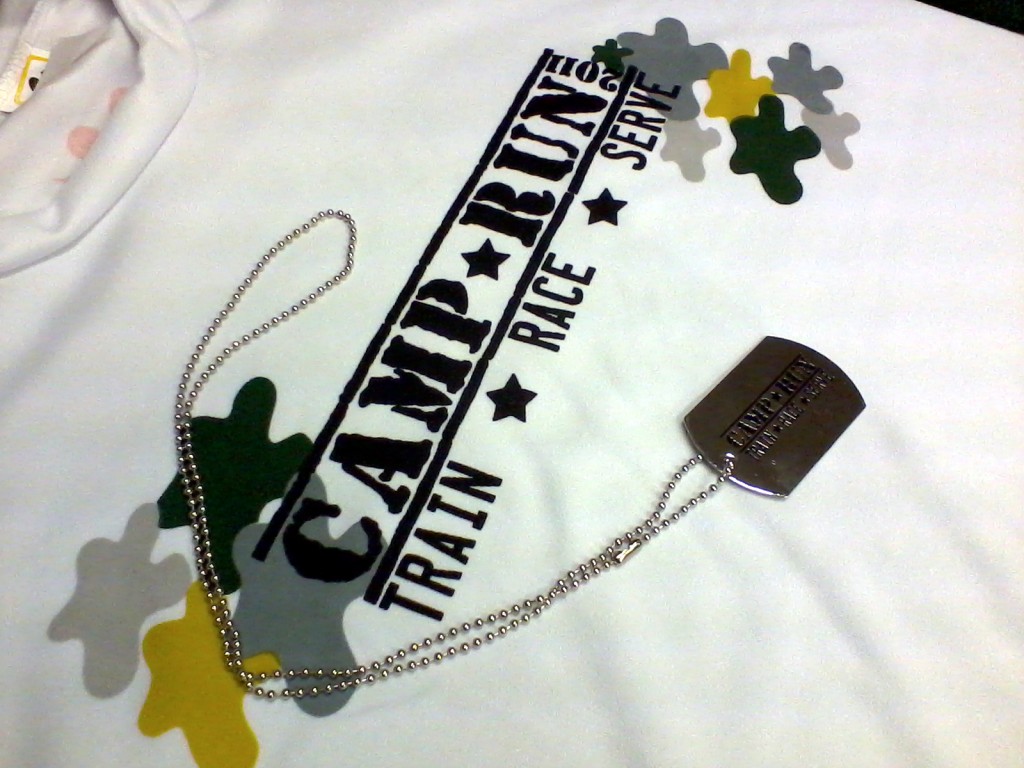 About CAMP RUN:
The Camp Run Series is composed of several running events happening throughout the year at Camp Aguinaldo, Quezon City. The series will feature a military or boot camp theme, a unique race format, and a novel route for the runners. It will also be tailored to encourage continuous participation rather than competitiveness, and will ultimately be developed to become a nationwide program or template.
The races will have 5 kilometers and 10 kilometers distances. Participants can expect race grounds that are not only secure, but smog and smoke-free as the events will be held inside Camp Aguinaldo which has less traffic movement than the regular thoroughfares and roads of usual running routes. Aside from needed facilities such as ample water stations and accurate kilometer and directional markings, the Camp Run events will also provide free training clinics and a designated family and finishers' activity area.
In order to encourage participants to attend all events of the Camp Run Series, eXtribe also created the "VeteRan" system. This system will recognize runners who went to all of the races under the Camp Run series, and they will receive a special race bib, event shirt, and a commemorative dog tag and medal. Runners can also use the series as preparatory training for the Subic International Marathon, which will be held early 2012.
The various partner foundations that will benefit from the Camp Run Series are the following: the DepEd Adopt a School Program, ABSCBN's Foundation E-media Project an ABSCBN Foundation Project, HERO Foundation Inc., and 57-75 Movement: Reverse the Education Crisis (a beneficiary of the iamninoy-iamcory runners of). In partnership with Discovery Suites, Businessworld, Total Fitness Magazine, Pinoy Fitness, OneSport, DOLE, Nova Multigrain Cookies, Aero Med, Nathan, ROX and Chris Sports. eXtribe's campaign will not just be anchored on a single event, but will be sustained throughout the year with the lined up series of races. To know more about the event visit www.extribe.com.ph or call eXtribe office at (02) 438-9021 / (02) 439-3007.