[ad#square-middle]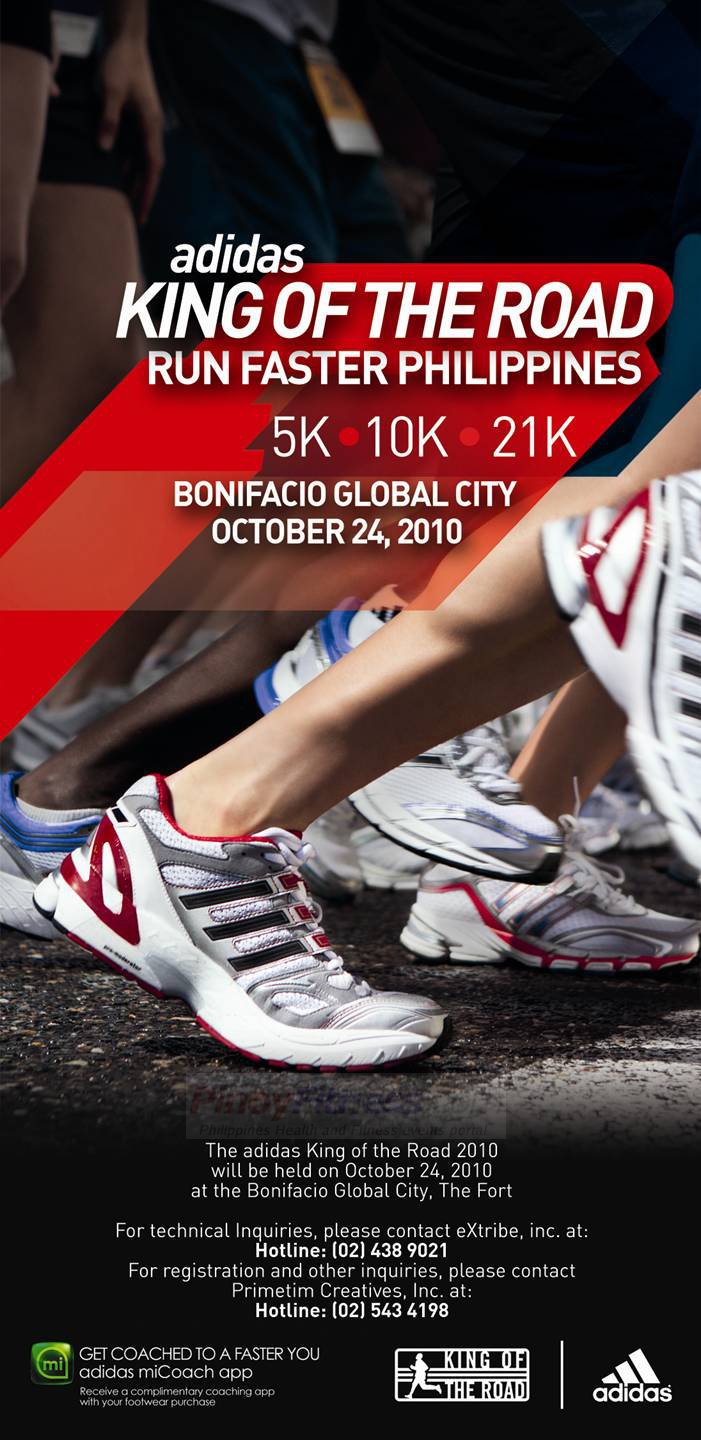 Congratulations for those who joined and finished the Adidas King of the Road (KOTR) 2010 that happend on October 24, 2010! Race Results and Photo Links will be available for download here shortly.
View Online Race Results Here:
Adidas KOTR 2010 Online Race Results
For now please feel free to share your comments, feedback and suggestions here.
Photo Links:
KOTR 2010 Album – by Rovic, The Greentennial Run 'redefining race photography'
Official Race Photos from Adidas:
Adidas KOTR 2010 – 5K – Set 1 | Set 2 | Set 3 | Set 4
Adidas KOTR 2010 – 10K – Set 1
Adidas KOTR 2010 – 10K – Set 2
Other Adidas KOTR Related Links:
Adidas King of the Road Event Details