[ad#square-middle]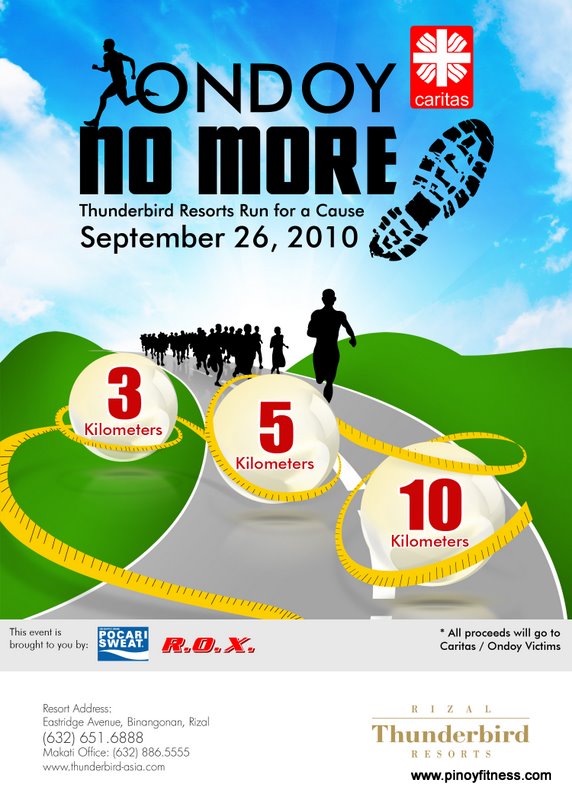 September 26, 2010 marks 1 year after the Typoon Ondoy wrecked havoc and crippled Metro Manila and left most houses submerged in water due to raging flood.
Thunderbird Resorts is organizing a fun run called 'Ondoy No More' happening on September 26, 2010 where all proceed will to go Caritas / Ondoy Victims.
This will be a very scenic run where you can view the hills of Binangonan, Laguna Bay, the Eastridge Golf Course and Country Club, etc. The route itself will be challenging as it traverses many hills and inclines, but not too difficult and it will be rewarding nonetheless.
The organizers are also going to be providing limited free bus rides for participants. Buses will leave at 4am sharp, from Trinoma, Bonifacio Highstreet, Shell Ayala and Metrowalk Ortigas.
Ondoy No More Fun Run
September 26, 2010
Thunderbird Resorts, Binangonan, Rizal
3K / 5K / 10K
Php 500 Registration fees all all categories.
Registration Site:
R.O.X.
Bonifacio High Street
Other Sites to Follow.
Ondoy NO MORE Singlet Design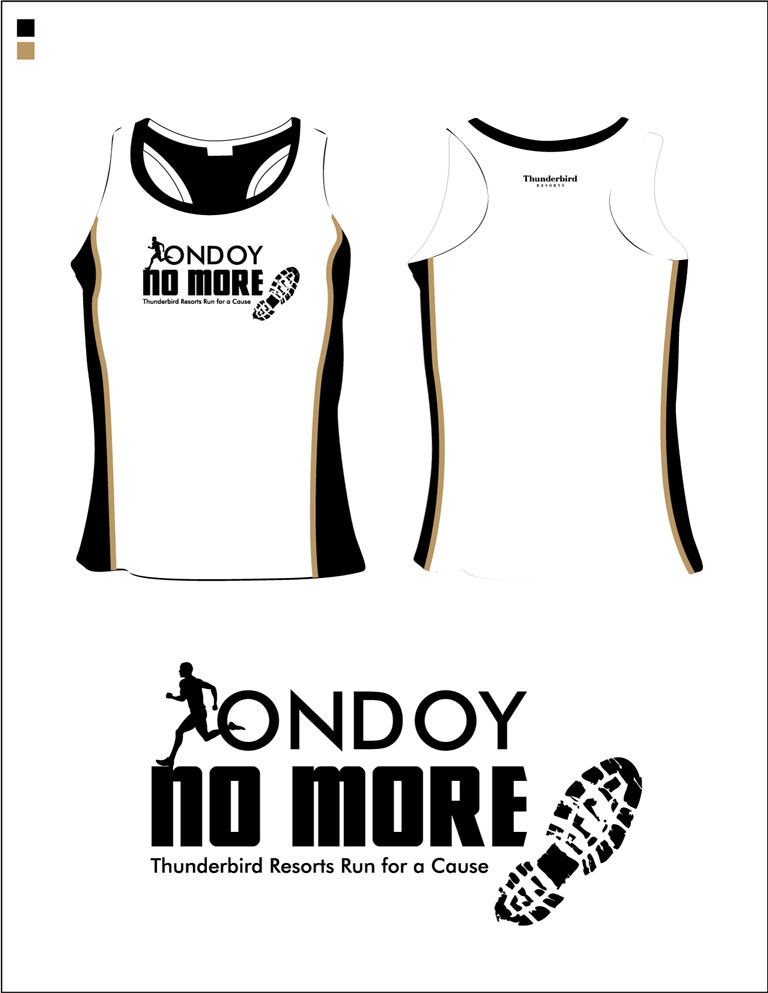 Event Organizer: Empire Entertainment
Race Director: Chris Aguilar
For more information contact Empire Entertainment @ 0922-8001308 / 0917-5271507 /0916-6971493
Website: https://www.race.greenpeaks.net/