[ad#square-middle]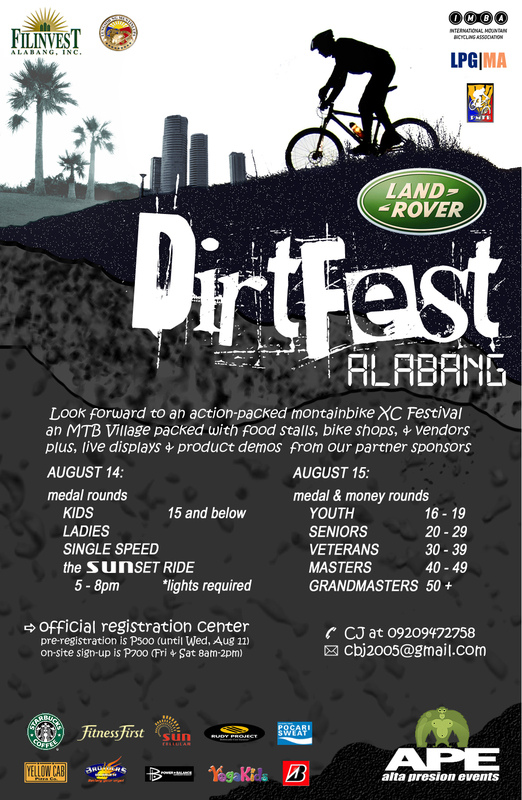 Look forward to an action-packed mountain bike XC festival an MTB Village packed with food stalls, bike shops and vendors plus, live displays and product demos in the upcoming DirtFest Alabang 2010, happening on August 14-15, 2010.
Land Rover – DirtFest Alabang 2010
August 14-15, 2010
Filinvest Alabang
August 14 events will start at 2pm
– Kids 15 and below
– Ladies
– Singlespeed
– Sunset ride from 5-8pm, lights required
August 15 events will start at 7am
And will feature both medal and money rounds with age category in both rounds
– Youth 16-19
– Seniors 20-29
– Veterans 30-39
– Masters 40-49
– Grandmasters 50 and above
Pre-registration fee is Php500 available at participating bikeshops until August 11.
On-site registration free is Php700 and will happen the whole day Friday of August 13 and up to 2PM on August 14.
For more information about this event call CJ at 0920-9472758 or Email: [email protected]