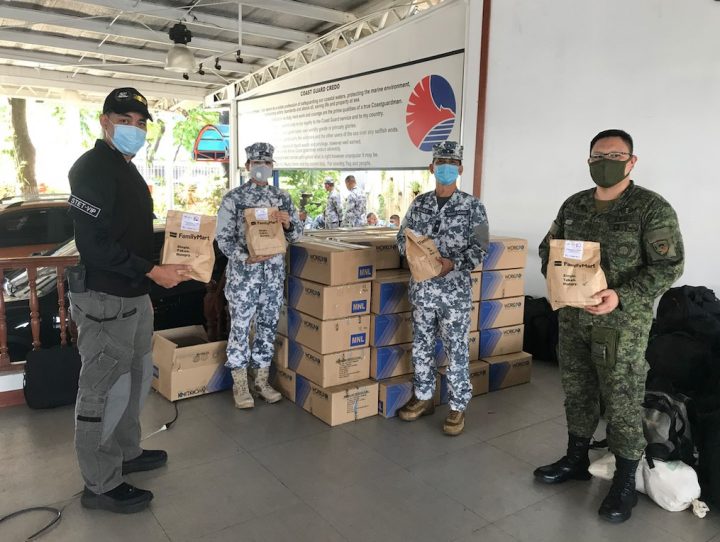 Contrary to what most people think, triathlon – relays or not – is quite the team sport. Sure, if it were a team that's racing, only one person on the said team could ever really take a spot on the podium – maybe 2 or 3 more, if they're really strong – and so, there draws forth the misconception.
When you drive out to be a spectator to a triathlon and watch the race from start to finish, however, that's where you'll come to see and realize the truth that triathlon is a team sport. You'll find that during the swim, the team will form up to draft and pace each other. At the biking leg and, finally the run, you'll see the team coming one after another, passing each individual racer, but not without the friendly taunts of 'I'll finish before you do!' or 'you'd better get there right after me!' to challenge and motivate a teammate so all members make it to the final sprint, and cross the finish line.
Then again, why talk about races and teamwork when the country's on lockdown and finish lines are at the farthest reaches from us? Because the coronavirus pandemic is, as a manner of looking at it, a race that needs the collective and cooperative participation of people in preventive efforts to win against. And there's a coach already at the frontlines, heeding the call and is calling on all of us to do our part.
RELATED READ: Racing in the Time of the Novel Coronavirus
The multi-faceted coach's pursuits
He is known in the Philippine triathlon community as the 'celebrity coach' – a moniker he earned for his track record in instructing some of the biggest showbiz names in multi-sports. To team REVV, he's both the laid-back member and level-headed coach. But out of the tri-suit and off the course, this coach is simply known as Al Gonzales, or Coach Al, as many others have learned to call him.
What the extensive experience in triathlon coaching has to do with the pandemic and disaster response is less about the technical skills of racing, but more about the principle that drove Coach Al to undergo his recent pursuits. Tucking away his racing gear, Coach became a student once more, and driven by the same passion with which he trains athletes, underwent various training to develop a new set of skills – an arsenal which proved to be valuable in times of calamity.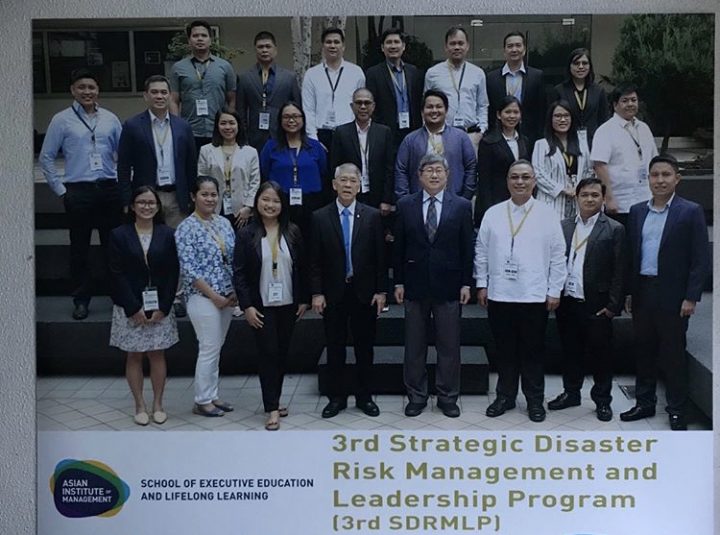 As an instructor himself, he explains that it was initially for the pursuit of knowledge that he accomplished training as an Armed Forces of the Philippines (AFP) army reservist, Philippine Airforce (PAF) – 505th Search and Rescue Group (SRG) auxiliary, and graduated from the Asian Institute of Management (AIM) certifying in Strategic Disaster Risk Management and Leadership.
Later on, listening to how he talked about his experiences putting the knowledge he acquired to use, anyone would realize that the deeper reasons are true to the heart of every great coach. Sternly, but at the same time, softly he says, "my goal in the search to be a better coach – anong kwenta naman na matuturuan nga kita mag 3k or nakaka 4k ka na langoy, pero 'pag [ang] mahal mo sa buhay nalulunod…hindi mo naman alam ang gagawin mo?"
And so, apart from instructing people in practical and survival skills, Coach Al has volunteered as a private citizen to give aid to those most burdened by the coronavirus disease and the lockdown.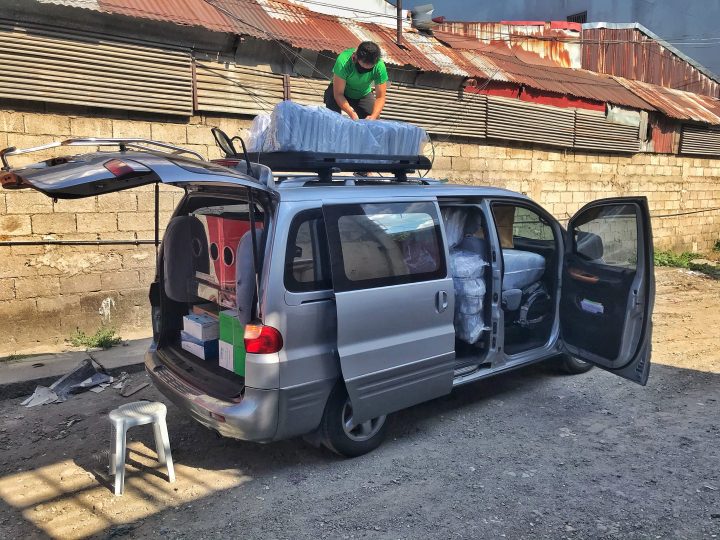 Passion and synergy
Witnessing difficult tasks get done with such ease is always cause for awe. Catching glimpses of Coach Al and his compatriots would have you both wondering and admiring how they rise at daybreak to drive for hours across North and South Luzon, delivering various forms of aid to a multitude of people, day-in and day-out. Wondering but, ironically enough, also knowing the answer.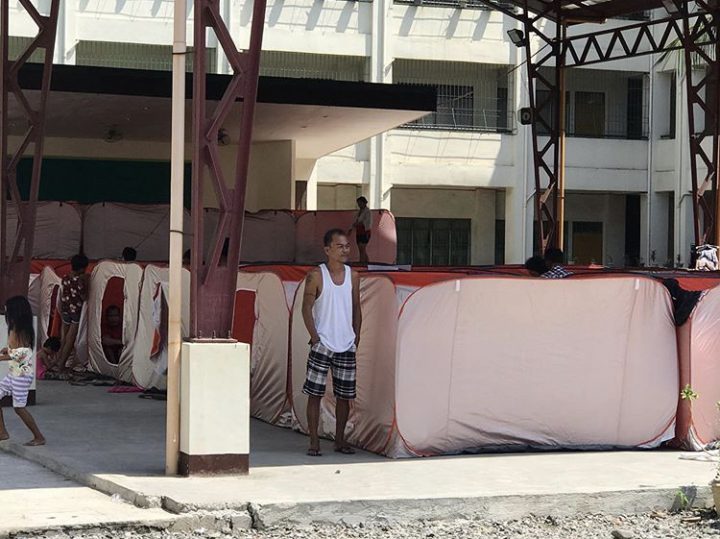 Passion to learn and share learnings; passion that sparks enthusiasm to teach and help; and that which opens you up to transformation and seeing that affect change in others. All of that is to summarize Coach Al's fervid detailing of his reasons for volunteering during this health crisis.
On volunteerism and the drive to help, Coach knowingly shares that when people express interest, he takes care to understand "the values you stand behind" reasoning out that "if you're passionate about something, hindi ka mapapagod eh…. Not only are you giving food, or relief, or equipment, or what have you. What you're actually giving is hope, and that connection. That's where you'll see it: if you're passionate about what you're doing, it will be very transparent."
"When you get to meet other people who are passionate about what they're doing…. And you see the passion of these rescuers, you can't help but want to be a part of it as well," Coach says of the people in the non-government organizations (SIKAP/STRIVE Foundation and STET-VIP) he leads, and his mission partner organizations such as the PAF 505th SRG and the 525th Engineer Combat Battalion of the AFP.
"When you're surrounded by people who are passionate about what they do, iba rin 'yung level of education that they'll pass to you…. Because it's not about compliance – it's about them wanting to share with you their passion and love for what they're doing," said Coach, describing the instructors who have guided him – those he wishes to emulate as an educator, manifesting in his own words;
"Unleashing the potential of a person…. My passion would be seeing a transformation in you – that you discover what you want to do or who you want to be by doing these [volunteering] activities."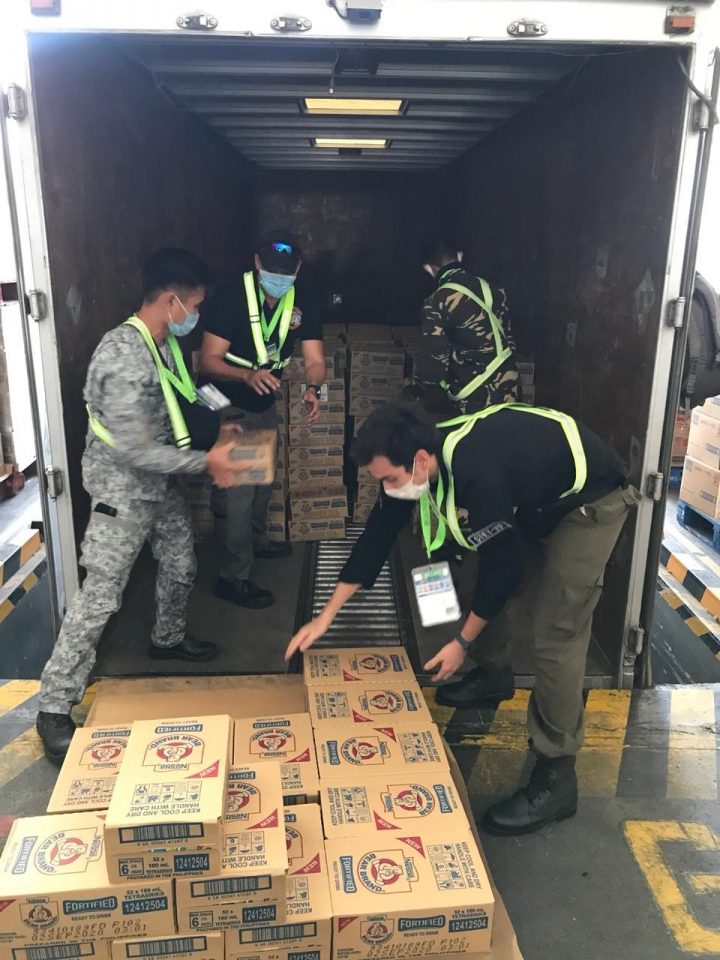 Many times in conversations had with accomplished people, the catchphrase "do it with passion, or not at all" comes up. It is not always said in the same exact manner as it originally goes but is always said with much zeal. Passion accompanied by cohesive teamwork was what made all of their accomplishments possible. "Synergy" is the chosen word Coach describes their current dispositions as he contemplated; "if somebody were alone in this and did it by themselves, it would not have been this great."
Compassion is all you need
Believing that the goodwill of people inspires courage and, in turn, generates positive action and change was something I learned from a famous journalist I look up to. But what is goodwill and where does it come from? What does it take to get you to demonstrate altruism?
It's compassion – caring for the well-being and circumstances of others. "That's all it takes," Coach Al would say, after enumerating ways in which people in quarantine can act upon their goodwill. He runs down these small gestures that show concern, as worries of lacking skills and affiliations hindering volunteerism came up. A questioning of personal capabilities that Coach Al would be quick to dispel with assurances;
"You don't need any special skill set for [doing] that (caring gestures). You don't have to be a graduate of whatever. All you need is to have concern for other people and you can make such a big difference."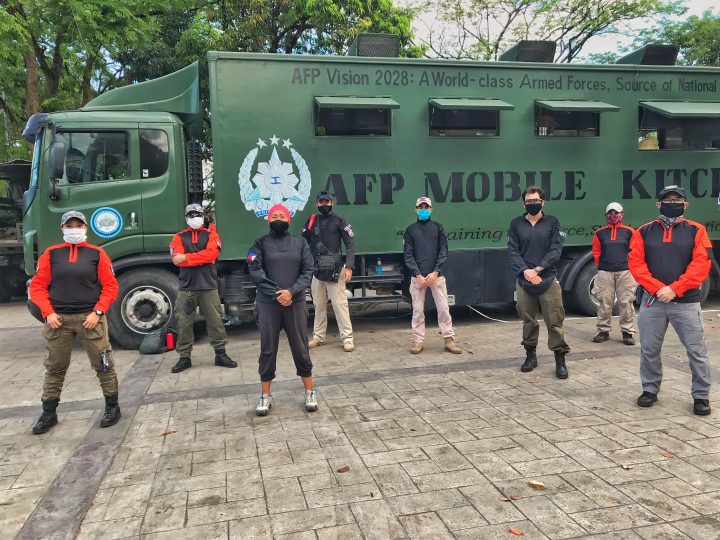 Specifically addressing the fitness community, Coach Al notes the worrying effects of routine disruptions, and concerns about fitness becoming irrelevant in the time of the novel coronavirus pandemic, saying that:
"We are faced with a lot of threats right now…. And there is no judgement for a person who says, 'I want to stay at home,' kasi it's a real threat and kung hindi ka talaga necessary, don't go out…. But it doesn't necessarily mean that walang silbi yung community natin…. We need them now, more than ever. [Because] there's a link between the different dimensions of a person [in terms of health] and one of them is about being physical – physical fitness."
The value of helping out during this crisis also isn't reliant on the number or distance of personal reach. Coach points out that, as fitness enthusiasts looking for ways to help out, they don't have to look far and turn their sights to home – where our more vulnerable family members sit and wait with the same anxieties and threats to their lives. While doing workout challenges abound online, "invite your nanay or tatay na, 'hey, let's do some squats together," Coach urges. In that manner, the community can exercise compassion and their bodies, as well as improving their health and that of their loved ones.
On top of concerns for physical well-being, emotional affectations are also something that Coach Al believes the fitness community can help address and calls upon the community to reach out to friends and even strangers. Expressing that in doing so – unaware as we may be of it – we could help someone in a monumental way.
Looking at the bigger picture, hearing all of this from Coach Al has somewhat been a great source of relief from days of overthinking. After coming to know all the elements at play in his mobilization of volunteer efforts, how they're all interrelated, and how it all sums up for the best specific outcome reassures you with the certainty of bayanihan and compassion. That should you choose to act, no act done out of compassion is considered unimportant. That, "regardless of what our role is, everything is integral" – every little bit of help counts.
And so, like a fine-tuned, well-moving tri-team whose individual skills have been assessed, honed, and meshed together into a unit by a coach, this volunteer movement has operated. Diving in valiantly, unwavering in their pursuits, they seem to be in the lead of this race, poised and determined to win it.
Those who are watching can't help but say, "that's a team I want to be on" with none who can disagree. For in this fight – as Coach Al ends his story quoting Al Pacino in 'Any Given Sunday' – it's "either we heal now as a team, or we will die as individuals."
Those interested in volunteering their skills to help out during this crisis, you may get in touch with Coach Al through his Instagram account (@algonzales96), Facebook page (Al Gonzales), or email at [email protected] or [email protected].